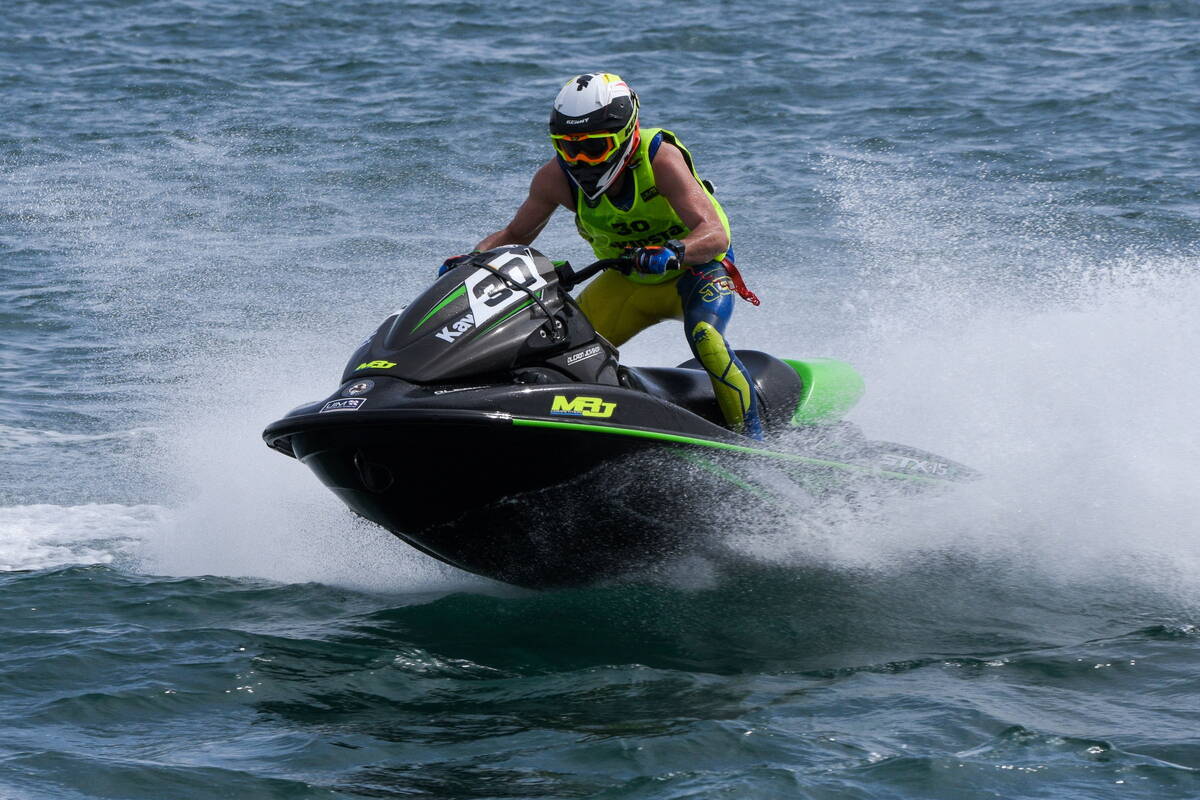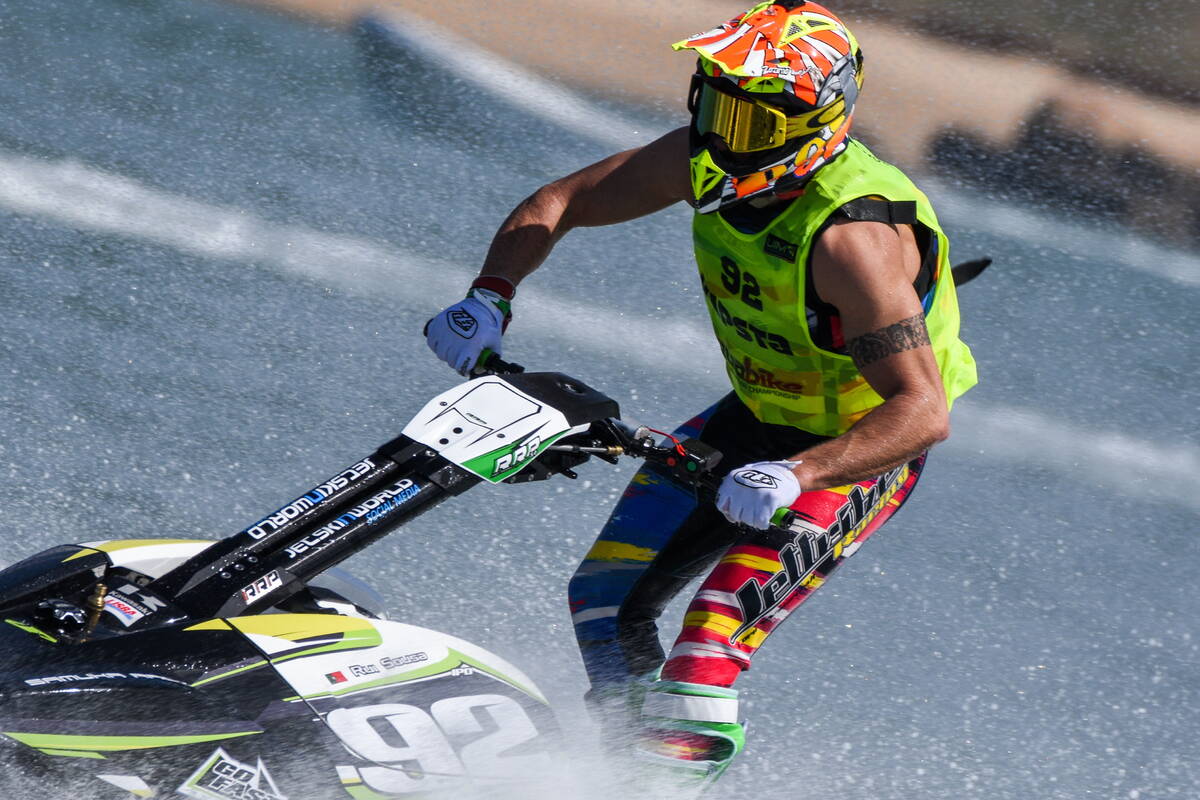 02 April 2018
FRENCH RIDERS COMPLETE CLEAN SWEEP OF TITLES IN RUNABOUT
*Sousa brothers win for Portugal in Ski
Monday, 2 April, PORTIMAO (Portugal): Morgan Poret and Alex Barret took full advantage of the longer and decisive second leg in the UIM-ABP Aquabike Continental European Endurance Championship in Portimao to seal overall victory in Runabout.
The French duo were sitting second overall behind round 1 winner Thomas Favolinni heading into the decider and needed to overturn a 20.06s deficit which they managed comfortably, taking the chequered and the win by 3:02.905s to take overall and class victory in GP3.
Favolinni's second place secured the class win in GP1&GP2, with Roland Couhet and Arnaud Bourreau taking class honours in Veterans to complete a clean sweep of titles for France.
In Ski, Portugal's Sousa brothers Rui and Tiago were the standout pairing and again the class act and untroubled in round 2, taking overall and class honours in GP1, heading up a repeat result of round 1, winning from countrymen Andre Barbosa and Martim Gallego who sealed the GP2 title , with Spain's Carlos Vela third. The title in GP3 went to Portugal's Victorino and Goncalo Rodrigues.
RUNABOUT: overall top five..
1 Morgan Poret (fra)/Alex Barret (fra) 05:27:13.067
2 Thomas Favolinni (fra) 05:29:55.912
3 Christophe Agostinho (por)/Jeremy Poret (fra) 05:41:41.917
4 Roland Couhet (fra)/Arnaud Bourreau (fra) 05:42:12.305
5 Lino Araujo (por)/Augusto Fernandes (por) 05:48:36.287
SKI: overall top 3..
1 Rui Sousa (por)/Tiago Sousa (por) 02:33:11.180
2 Andre Barbosa (por)/Martim Gallego (por) 02:38:43.090
3 Carlos Vela (esp) 02:39:42.300