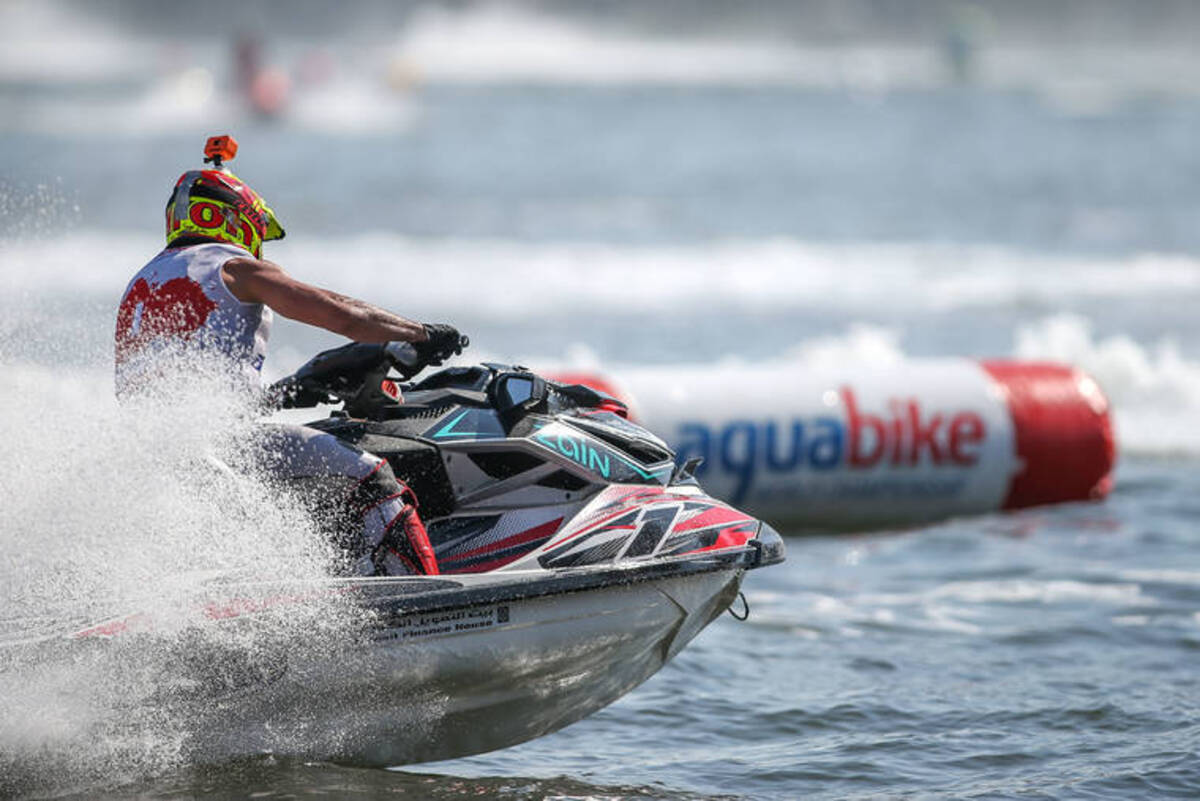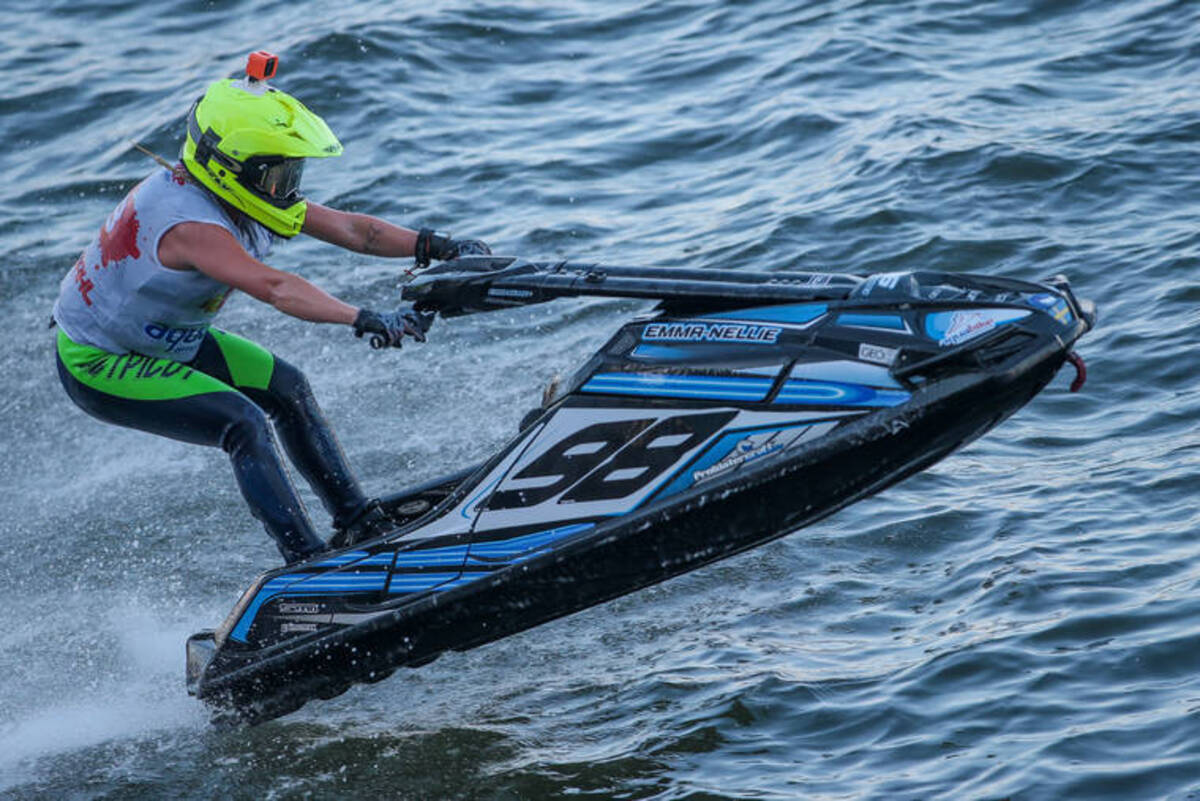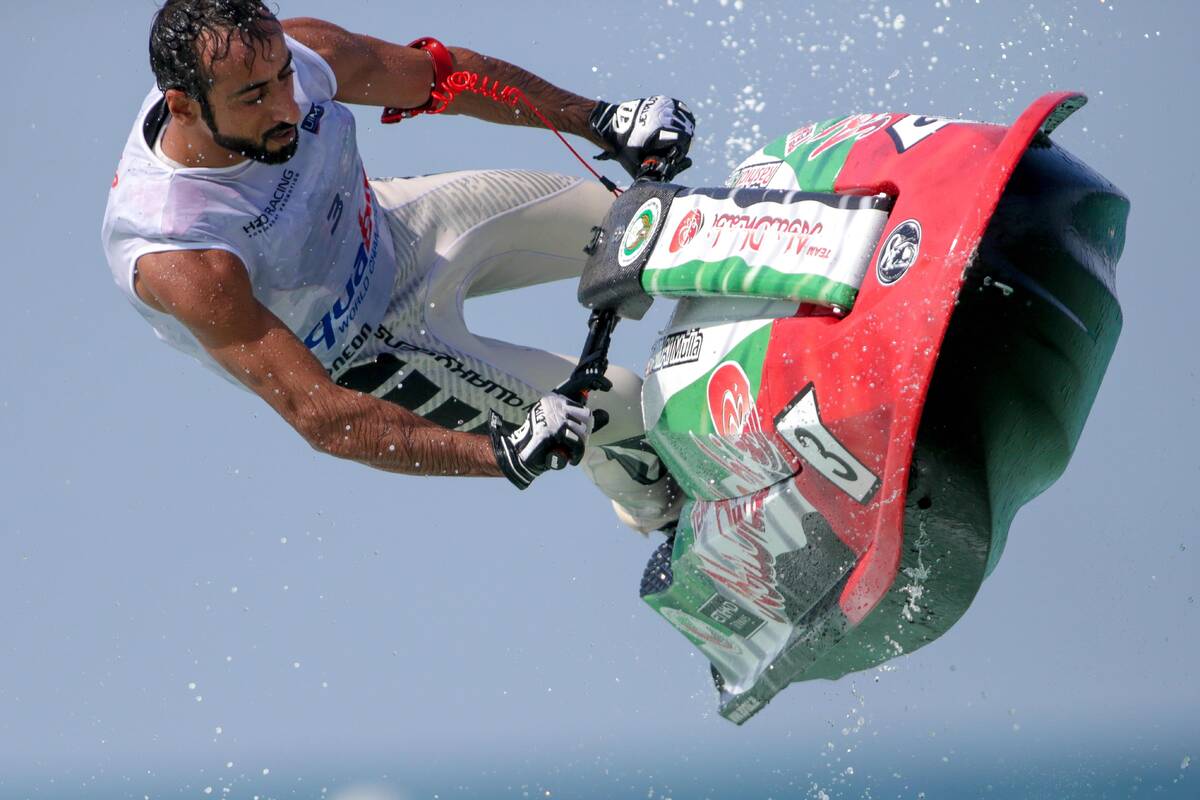 24 May 2018
GALLIPOLI SET TO KICK-START 2018 UIM-ABP AQUABIKE WORLD CHAMPIONSHIP
*World Champions Yousef Al Abdulrazzaq, Quinten Bossche and Emma-Nellie Ortendahl set out on title defence
Thursday, 24 May, GALLIPOLI (Italy): The UIM-ABP Aquabike World Championship launches its 24th season at this weekend's Grand Prix of Italy in Gallipoli, with an impressive 75 riders from 29 countries signing in at today's registration.
Yousef Al Abdulrazzaq, Quinten Bossche and Emma-Nellie Ortendahl head the listings and set out on the defence of their respective world titles in Runabout GP1 and Ski GP1.
Abdulrazzaq from Kuwait is the most successful Runabout rider on the UIM-ABP tour and is launching his bid for a fourth straight championship to take his world title tally to five. He has competed in 22 Grand Prix since his debut in 2012 and has gone on to win 18 Motos and 10 Grand Prix titles.
Amongst his challengers he faces some stiff opposition, not least from hard charging Swede Lars Akerblom and the always impressive Brit James Bushell who finished second and third respectively in 2017. Both have beaten the champion and are proven Moto and GP winners, Akerblom picking up two moto wins, one GP title and eight podiums, Bushell in just two seasons on the tour has picked up four wins, two GP titles and three podiums.
Portugal's Christophe Agostinho and France's Jeremy Perez are two more who will be likely challengers; Agostinho has shown his sheer pace on many occasions only to be thwarted by technical issues whilst four-time European Champion Perez will be determined to make a winning start to the season as he chases the title that he has come so close to but that has so far eluded him, finishing runner-up in 2014 and third in 2013 and 2015.
Others who are also more than capable of getting amongst the front runners and challenging for podium slots are Andrzej Wisniewski, Patrice Pellier and Johan Johansson - all three finishing in the top ten last season.
In Ski GP1 two riders stand out, one looking to defend his title the other looking to get his back, both winning world titles in their rookie season, Kevin Reiterer in 2015 Quinten Bossche in 2017.
Bossche and Reiterer each picked up four Moto wins and a GP title apiece last season and the head-to-head between the Belgian and the Austrian looks set to continue in Italy.
Looking to mix it up with them will be UIM-ABP World Ranked number 1 Stian Schjetlein, who starts his fourth term on the tour and will be aiming to add to his multiple top three finishes, three podiums and importantly get that elusive Moto and GP win.
Others to watch out for include the 2017 European Champion Raphael Maurin, 2017 GP2 World and European Champion Daniel Svae Andersen and the young Estonian rider Marten Manni.
In the Ladies division Emma-Nellie Ortendahl is the one with a target on her back. The not so good news for her rivals is that the defending two-time world champion felt she had 'a bad year' in 2017, the Swedish star not that happy with winning a mere seven motos and two of the four Grand Prix, and is looking to improve! Over the last two years she has been a tour de force, winning 16 Motos and six Grand Prix.
Heading up a clutch of riders looking to end her run will be Latvia's Krista Uzare who improved throughout 2017 in her debut season, picking up two podiums and five top three finishes to finish the year in third on the championship podium and New Zealander Kylie Ellmers who will be looking to improve on her best season on the UIM-ABP tour, picking up three podiums, ending the year in fourth.
Also in the mix expect to see Sweden's 2017 European Champion Jonna Borgstrom, who grabbed a podium on her debut in 2014 and who is now fully recovered from the nasty crash in Sharjah which left her with a badly broken arm and Estonia's Katriin Nilbe who was consistent throughout last year and finishing the year in sixth.
In Freestyle the winner of the last six heats and two Grand Prix of 2017, Rashed Al Mulla from Abu Dhabi takes on the UIM-ABP World Rankings number 1 from Italy, Roberto Mariani and countryman Alberto Camerlengo, Portugal's Paolo Nunes and Russia's Alexander Kuramshim.