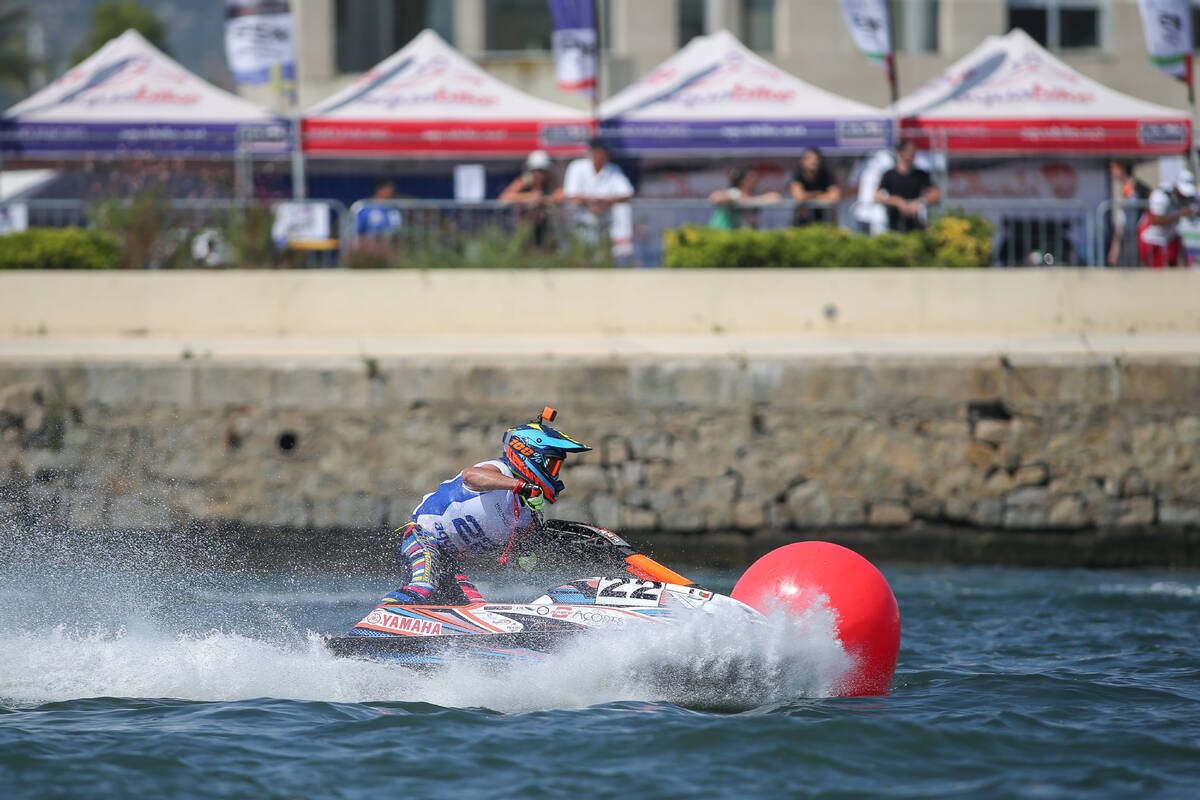 02 June 2018
GONCALO RODRIGUES WINS FROM POLE IN MOTO 1 SKI GP3
Saturday, 2 June, OLBIA (Sardinia, Italy): Goncalo Rodrigues led from start-to-finish to win the first of today's two Motos in Ski GP3 at the UIM-ABP Grand Prix of the Mediterranean.
Starting from pole position the Portuguese rider made a perfect start and extended his lead lap-by- lap to run out a comfortable winner by 23.09s.
Hungary's Barnabos Szabo trailed UAE rider Salman Alawadhi for 8 of the 10 laps passing him on the penultimate lap to take second place.
There was no movement in position behind the lead trio, Martin Sumeg leading home Maxime Faisy and Martin Drange to round out the top six.
For full classifications:
https://www.aquabike.net/results