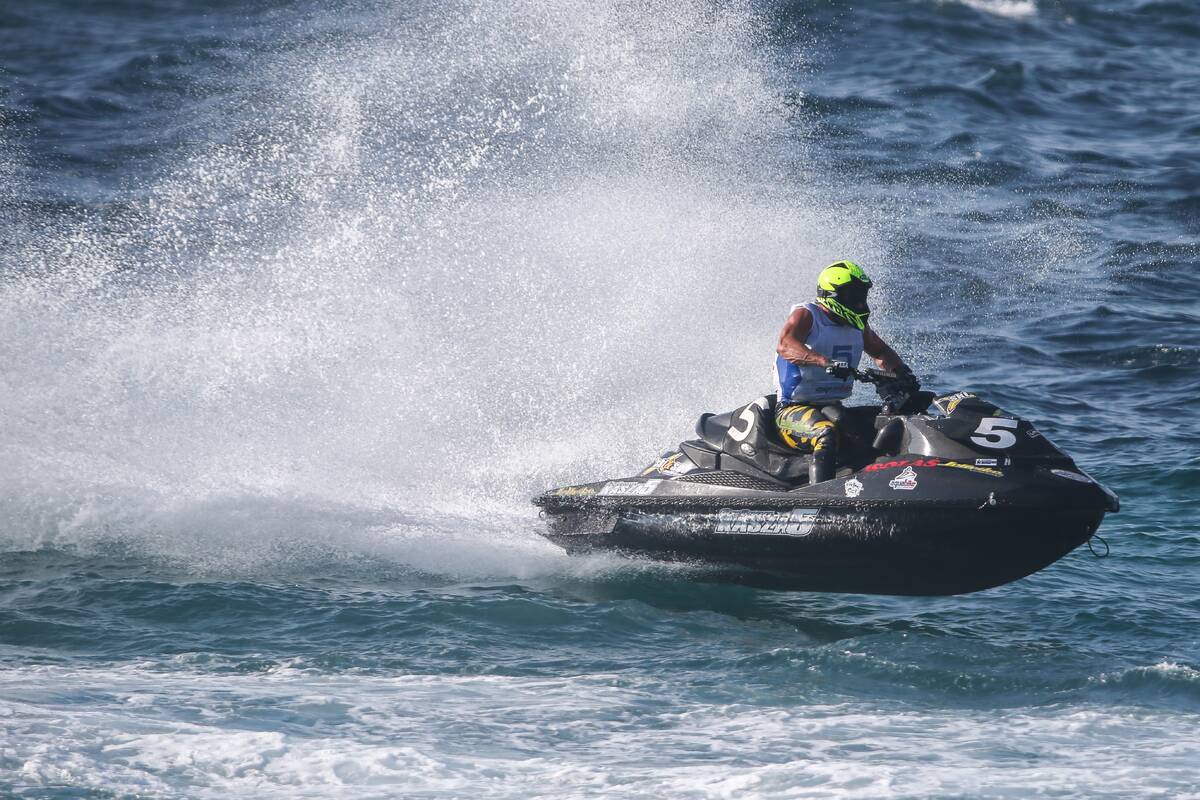 26 May 2018
GYORGY KASZA HOLDS ON TO TAKE VICTORY IN RUNABOUT
Saturday, 26 May, GALLIPOLI (Italy): Hungary's Gyorgy Kasza produced a brilliant performance to take just his second Moto win in the UIM-ABP Aquabike World Championship with victory in Runabout GP1 in the first Moto of the season at the UIM-ABP Grand Prix of Italy.
It was a chaotic opening few laps with the conditions playing havoc with the riders qualifying slots, none of the top five holding their positions, Kasza making up seven places and out front at the end of lap one from Italy's Mattia Fracasso – his race ending three laps later – and Christophe Agostinho.
Pole sitter and defending champion Yousef Al Abdulrazzaq had a torrid opening lap, struggling to see the first turn mark due the glare of the sun and his engine cutting out when he went into the alternate track for the first time hit a big wave and his ignition key came out, dropping him to fifth.
Marcus Jorgensen and James Bushell both had poor starts from P2 and P3 dropping to seventh and ninth on the opening lap, Jorgensen's race ending a lap later, Bushell coming home seven laps down in 17th place.
Kasza cut a solitary figure out front for seven of the 13 laps and was 30 seconds clear but by the chequered flag his winning margin had been cut to 5.80s. "What a nice race for me but I was a little bit lucky," Kasza said. "Yousef stopped in front of me and we nearly crashed but I got passed and no one pushed me for most of the race. It is a long time since I race on the open sea so I am very happy, especially because I could see Yousef coming back at me."
By mid-race Abdulrazzaq was back up into second place and on a charge taking 24 seconds out of the leader but running out of laps.
Agostinho looked to have third place sewn up but Jeremy Perez had other ideas, first trading places with Roberto Alexander and moving into fourth on lap 8 then chasing down and passing Agostinho on lap 12 to seal third place. Sweden's Lars Akerblom fighting his way up from 11th to finish fifth ahead of countryman Johan Johansson.
For full classifications: