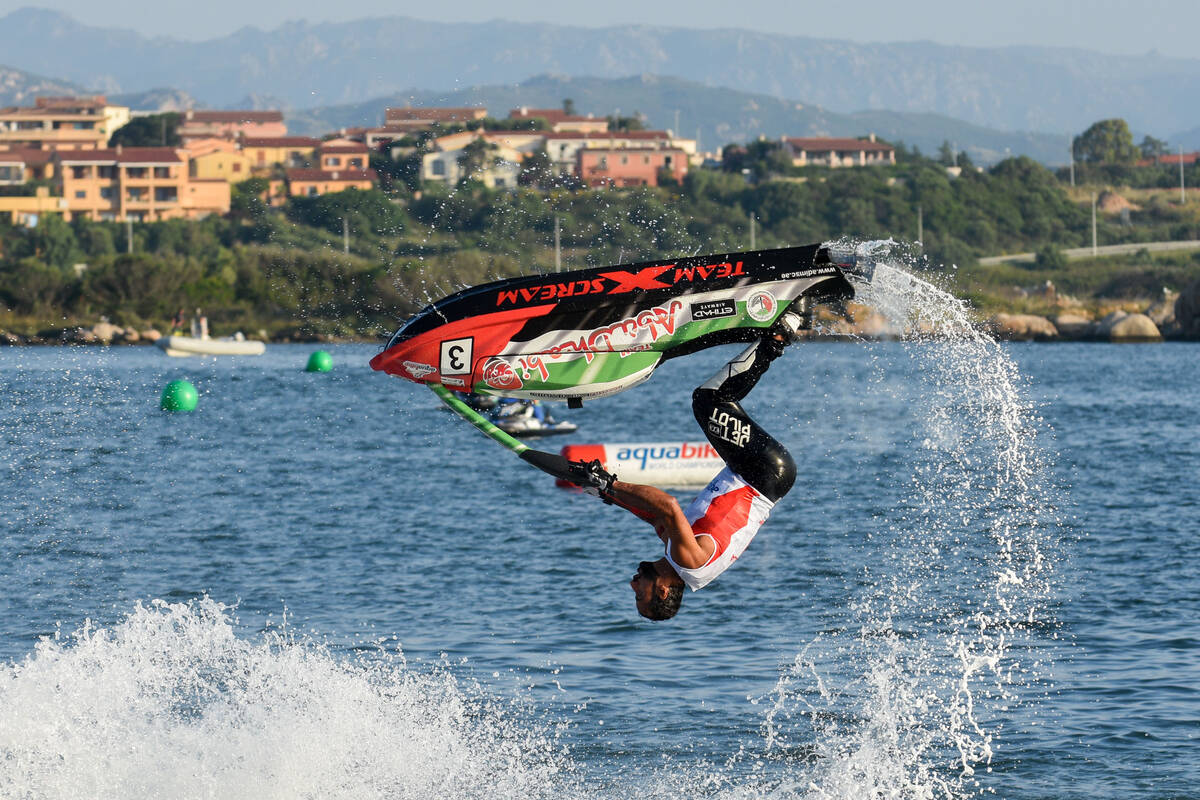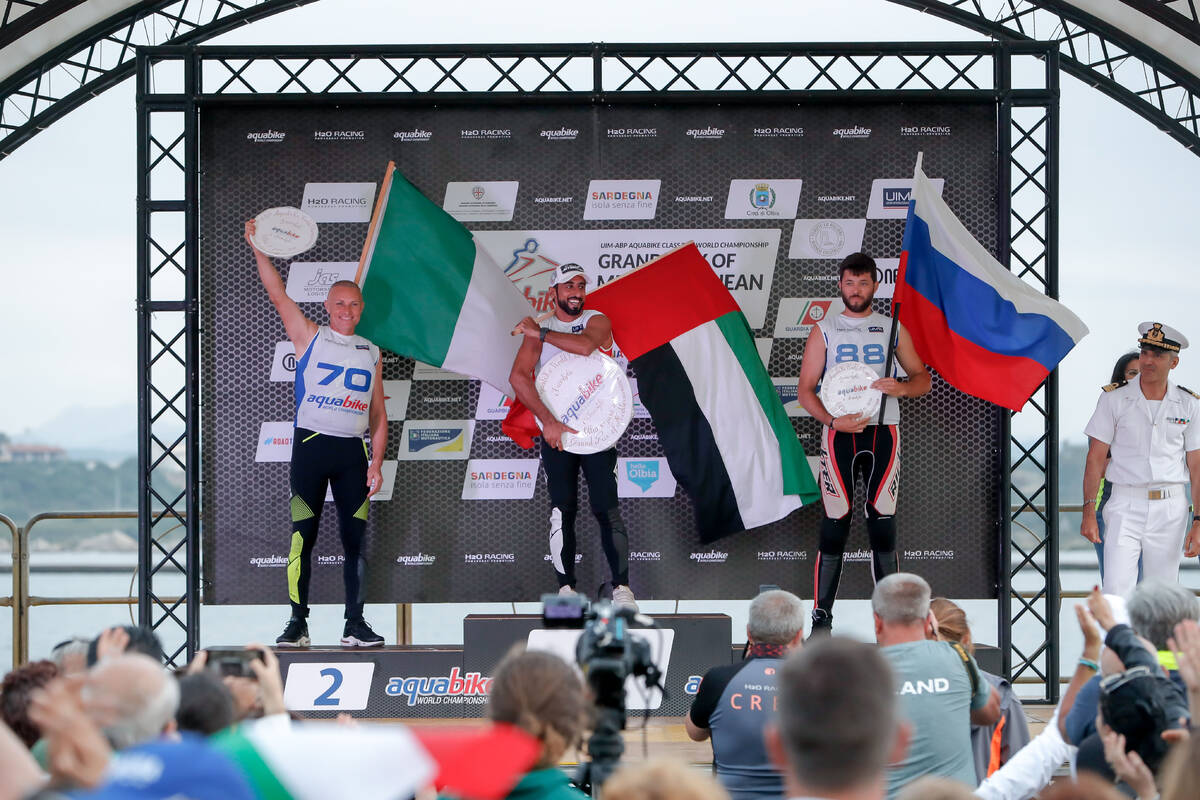 03 June 2018
JEREMY PEREZ BACK ON THE TOP STEP OF THE PODIUM WITH GRAND PRIX WIN IN OLBIA
*Al Mulla wins Grand Prix title in Freestyle
**Post race time penalty drops Kasza to third
Sunday, 3 June, OLBIA (Sardinia, Italy): Jeremy Perez followed up his win yesterday with second place in Moto 2 in Runabout GP1 to win the UIM-ABP Aquabike Grand Prix of the Mediterranean, the Frenchman's first GP title in three years.
But a post-race 15 second penalty given to race winner Kyorgy Kasza for not maintaining his lane at the start elevated Perez to top spot, dropping Kasza to third behind Yousef Al Abdulrazzaq and reflecting the GP podium positions.
Kasza made a sensational start to lead from Perez and Dmitry Tsukov and was 20 seconds clear by lap 5, with Abdulrazzaq making up for a dismal start running outside the top ten but moving into fourth on lap 4 and up into third a lap later.
Kasza was able to hold off a hard charging Perez for 12 of the 17 laps and going on to take the win with his lead cut to 3.92s, Abdulrazzaq nearly six seconds back.
Dmitry Tsukov's fourth place was his best result in the UIM-ABP Championship, finishing ahead of Lars Akerblom and Anton Pankratov.
Team Abu Dhabi's Rashed Al Mulla was again the outstanding Freestyler improving on yesterday's Moto and awarded 93 points out of a possible 100 to take his second Grand Prix title of the season, his fourth on the bounce.
Italy's Roberto Mariani finished second overall with Russia's Alexander Kuramshin's fourth place today good enough to put him on the podium for the first time.
For full classifications and championship standings:
https://www.aquabike.net/results