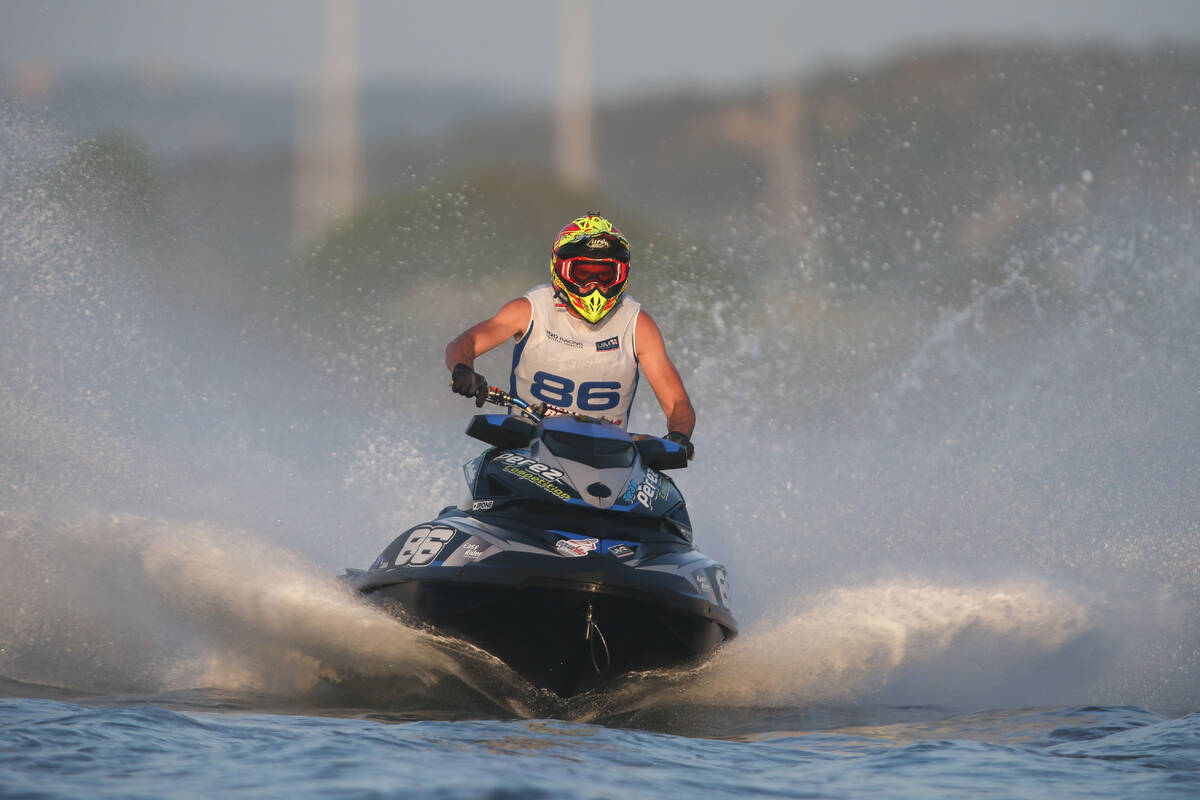 02 June 2018
JEREMY PEREZ TAKES BRILLIANT WIN IN MOTO 1 IN RUNABOUT
Saturday, 1 June, OLBIA (Sardinia, Italy): Jeremy Perez is enjoying one of his best starts to a season in recent years and has followed up his podium at the season-opener with a brilliant performance to take victory for the first time in three years in the first Moto in Runabout GP1at the UIM-ABP Grand Prix of the Mediterranean.
Defending champion and the current points' leader Yousef Al Abdulrazzaq finished second with Kyorgy Kasza taking third.
Team Abu Dhabi's Rashed Al Tayer made a brilliant start moving up from fourth to lead from Perez, Marcus Jorgensen, Abdulrazzaq, Christophe Agostinho and Kasza.
The front four held point until lap 7 when Jorgensen slowed and went out of the race, Mattia Fracasso passing Agostinho a lap later.
The pace at the front was frantic with three seconds splitting the lead trio, with Perez and Abdulrazzaq both passing Al Tayer on lap 12, Kasza moving up to seal third place on lap 14, Al Tayer coming home in fourth ahead of a distant Fracasso with Dmitry Tsukov in sixth
For full classifications: