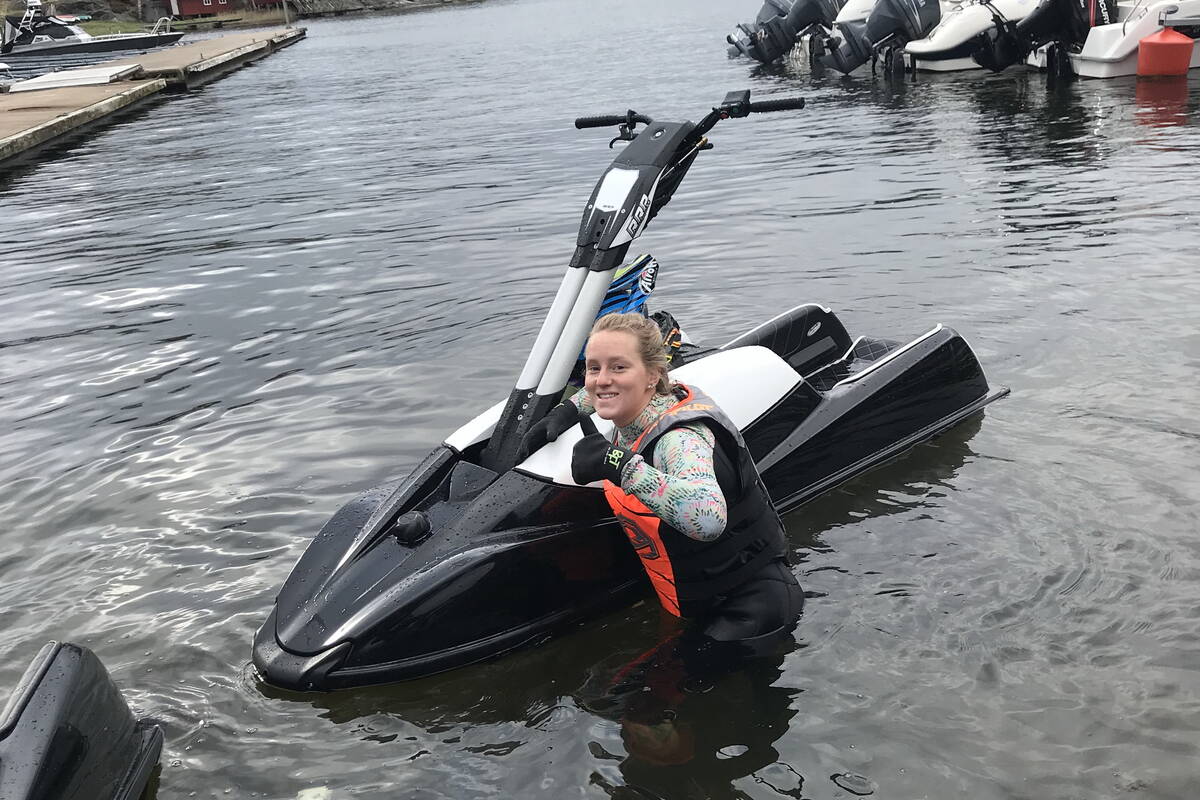 03 May 2018
JONNA BORGSTROM GETS THE ALL CLEAR TO RACE
Thursday, 3 May: Barring any last minute hick-ups, Sweden's Jonna Borgstrom will be on the start line at the season opener in Gallipoli for the Grand Prix of Italy.
The 20-year-old from Henan has been given the all clear by her doctor and specialist to 'get back on that horse' and see how she gets on.
The 2017 UIM-ABP Aquabike European Champion suffered a triple break of her right arm in Sharjah in December which required surgery and 12 pins to be inserted, carried out a small test last week in Stockholm and yesterday was out on the water on a training course to test her arm further – all good. "Jonna will race in Italy, if everything procceed like it is doing now. She will not have 100% strength in the right arm but good enough to make some points." said her dad, Hakan.