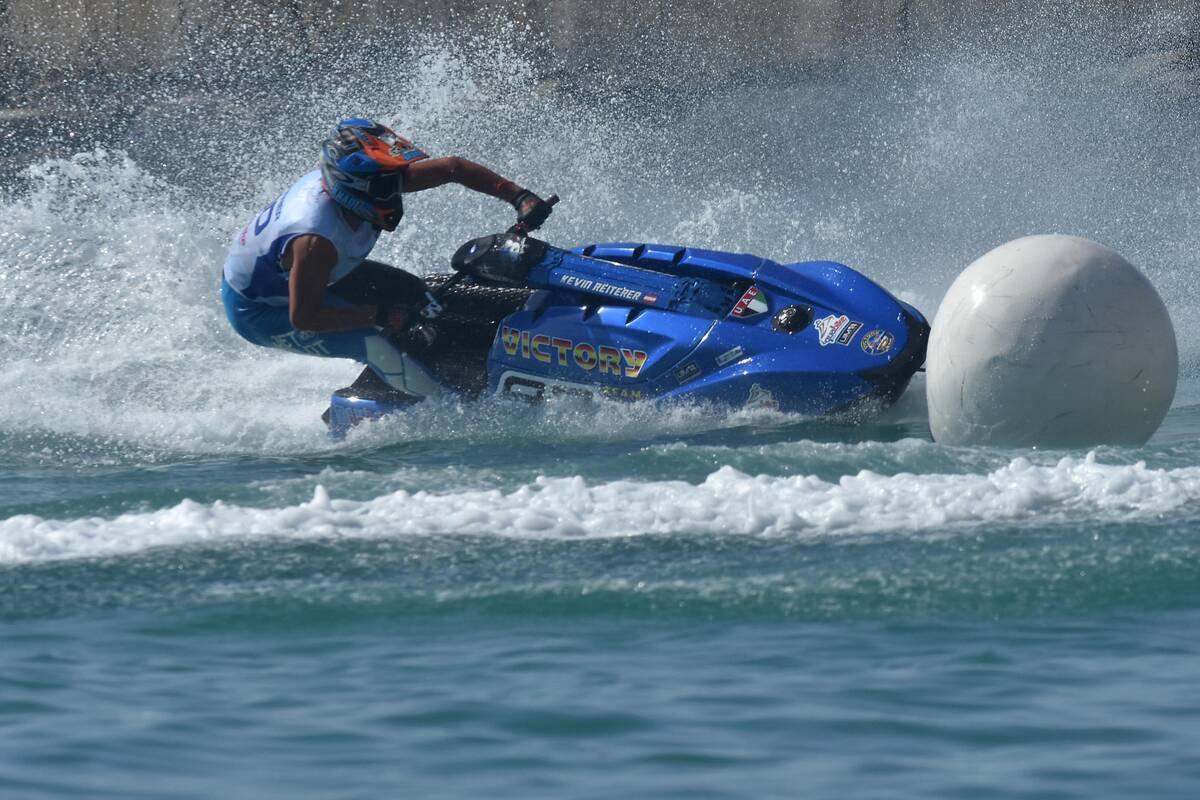 26 May 2018
KEVIN REITERER CELEBRATES FIRST WIN FOR VICTORY TEAM
Saturday, 26 May, GALLIPOLI (Italy): Kevin Reiterer celebrated his maiden outing in the UIM-ABP Aquabike World Championship for the Dubai based Victory Team with a comfortable victory in Ski GP 1 in the opening Moto of the year at the UIM-ABP Grand Prix of Italy.
Second place went to France's Raphael Maurin with Belgium's defending champion Quinten Bossche coming home in third to complete a Kawasaki lock-out of the top three positions.
Starting from P3 the Austrian who turns 26 this year trailed Mickael Poret at the end of the start lap but hit the front on lap 1 and was 15 seconds clear on lap 5 of nine, extending his advantage over the remaining laps to take the win by 6.44s. "I wasn't expecting this but what great result for the team," said Reiterer. "I got off to a good start and was really just cruising out front and everything worked really well. It wasn't the plan to run this bike which was the back-up and although it doesn't have the speed it is really good in these conditions and in these conditions it is more about the rider."
Maurin lost a place early on after qualifying in second but was able to regain the slot on lap 3 after passing Poret but was unable to make any impact on the run away race leader.
Pole-sitter Bossche was the big loser at the start but fought his way back to take third, with Poret producing an impressive performance to be the first non-Kawasaki rider to take the chequered flag, bringing his Bullett V3 home in fourth. Stian Schjetlein picked up a place to finish fifth ahead of Norwegian countryman Ulrik Berntsen.
For full classifications: