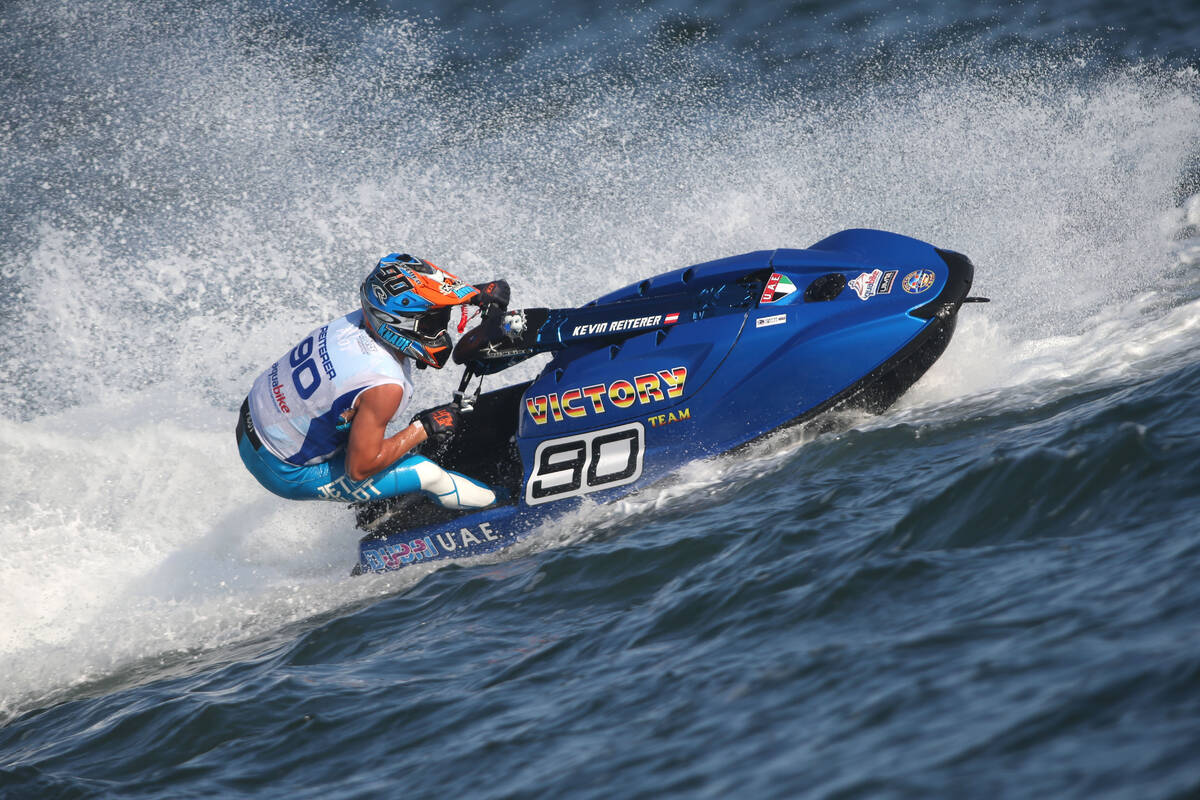 01 June 2018
KEVIN REITERER TAKES HIS FIRST POLE POSITION FOR VICTORY TEAM
Friday, 1 June, OLBIA (Sardinia, Italy): Kevin Reiterer will start Moto 1 at the UIM-ABP Grand Prix of the Mediterranean from pole position following a convincing win in to today's official qualifying after another close battle with defending champion Quinten Bossche in Ski GP1.
Last weekend the Austrian rider served up a first Moto win for his new team and followed it up this afternoon with a maiden pole, posting the fastest time of 1:25.05s.
Bossche set the pace in Q1 with a time of 1:31.28s, with Gallipoli GP winner Raphael Maurin second in a time of 1:33.79s and Reiterer back in third, 2.80s off the pace.
But in Q2 Bossche was unable to match Reiterers's pace, ceding the pole by 1.05s, with Jeremy Poret going third quickest in his first start of the year on the UIM-ABP tour.
Lukas Binar produced one of his strongest showings in qualifying going fourth fastest with a 1:27.34s lap, Maurin who shares the championship lead with Reiterer on 45 points fifth quickest, Stian Schjetlein completing the top six.
For full classifications: