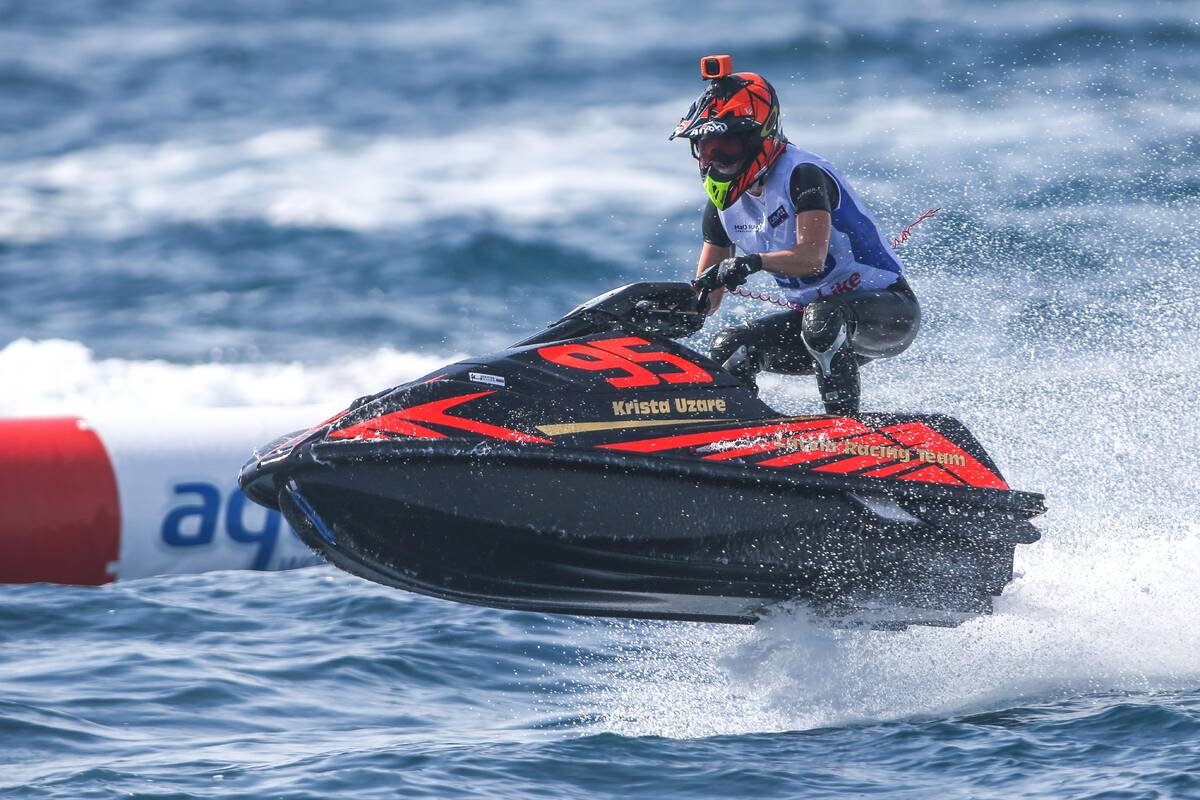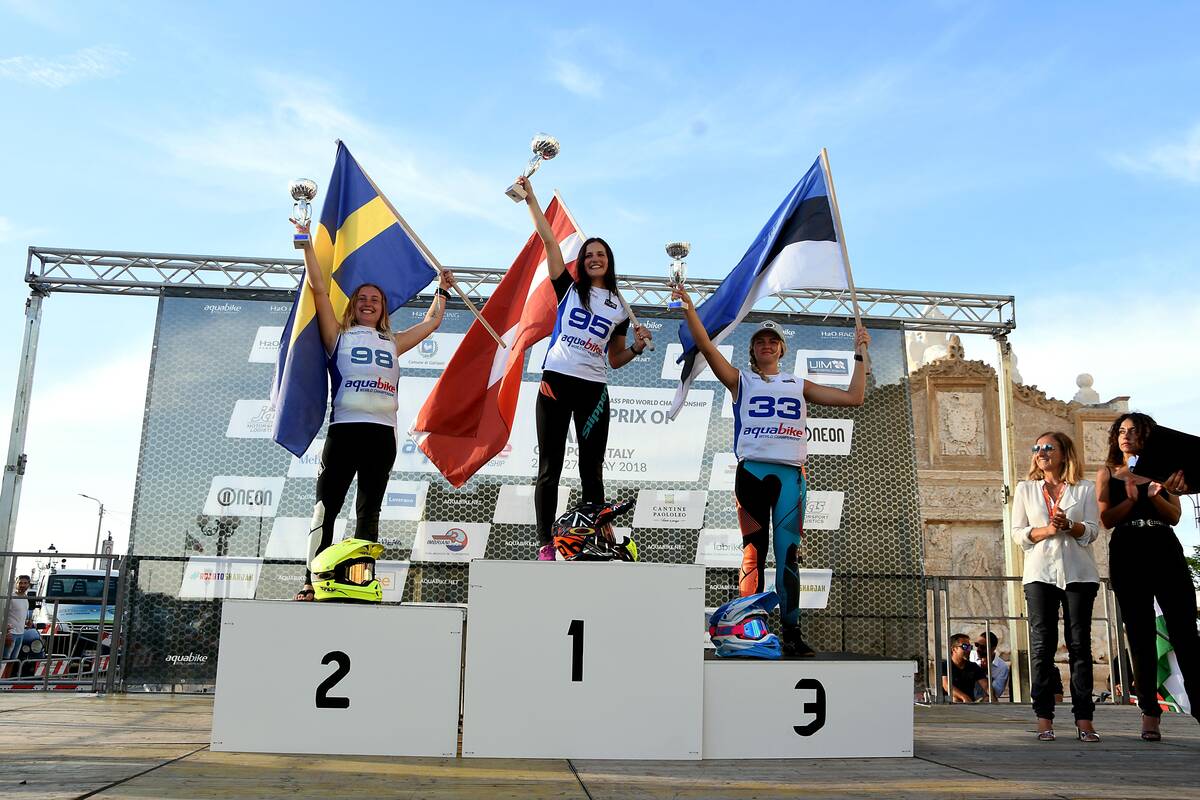 27 May 2018
KRISTA UZARE CELEBRATES MAIDEN WIN AND GRAND PRIX TITLE IN SKI
Sunday, 27 May, GALLIPOLI (Italy): Krista Uzare produced a brilliant performance to take her first Moto victory in the UIM-ABP Aquabike World Championship and win the season-opener UIM-ABP Grand Prix of Italy in Gallipoli.
Second place went to defending world champion and Moto 1 winner Emma-Nellie Ortendahl to seal the runners-up slot on the podium, with third place today and the final podium place going to Katriin Nilbe.
Uzare and Ortendahl enjoyed a titanic battle around the 25-pin circuit and treated the crowds to a spectacular race run in rough conditions and high temperatures and trading places at the front.
Uzare stole the advantage from pole -sitter Ortendahl off the beach and held the lead until lap 3 when the defending champion from Sweden swept passed her and opened out to a 4.5s lead. But the Latvian rider hit back and regained the upper-hand on lap 5 and going on to take her maiden win and Grand Prix title by 11.51s.
Katriin Nilbe trailed Kylie Ellmers for four laps before making the telling pass on lap 5 of nine to improve on yesterday's fourth spot and pick up her first UIM-ABP podium finish, Ellmers back on her number one bike and making up for yesterday's disappointment to bank her first points of the season in fourth.
Sophie Borgstrom was unable to match her brilliant third place run in Moto 1 but again was impressive finishing fifth to take her best overall result in fourth, narrowly missing the podium by just two points. Newcomer Jasmiin Ypraus grabbed her second sixth place of the weekend to take fifth overall with Mollie Fearn rounding out the top six, finishing in eighth.
For final classifications:
For overall standings: