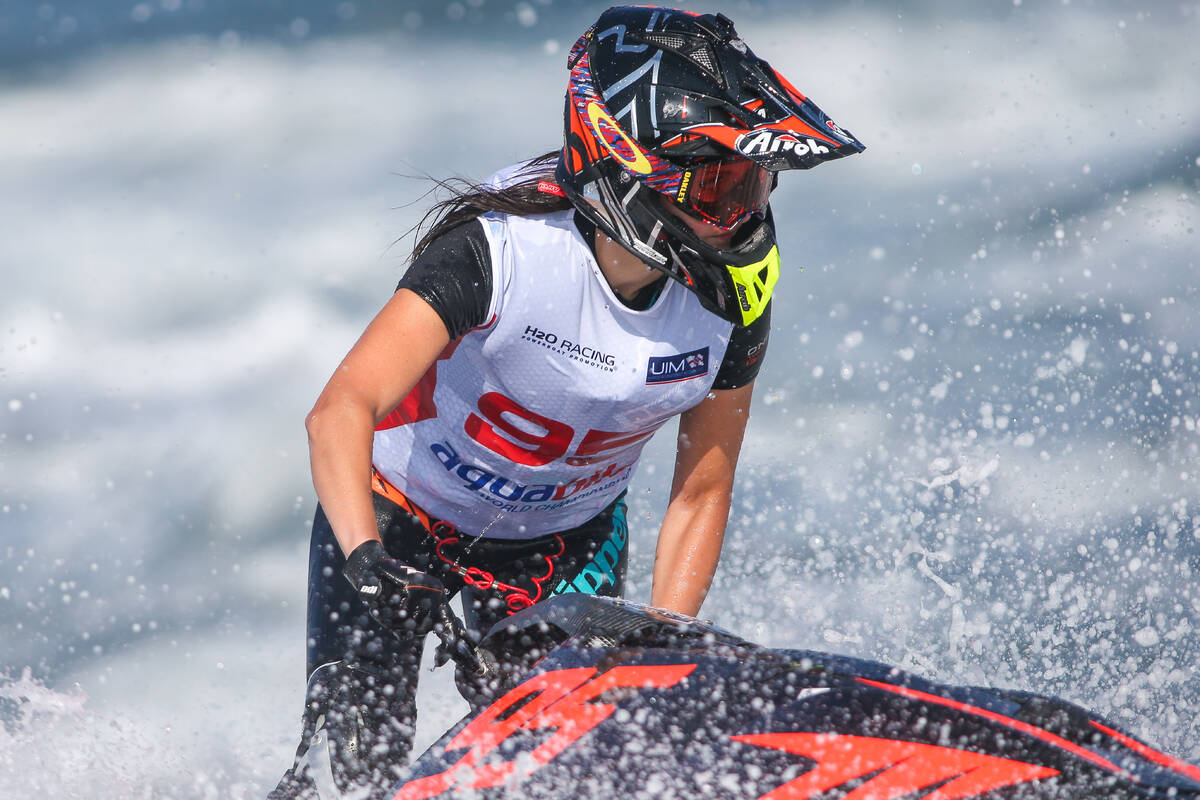 02 June 2018
KRISTA UZARE TAKES HER SECOND WIN OF THE YEAR IN MOTO 1 IN OLBIA
Saturday, 1 June, OLBIA (Sardinia, Italy): Krista Uzare opened up a five point lead in the championship standings after taking her second win of the year in the first Moto of the weekend at the UIM-ABP Aquabike Grand Prix of the Mediterranean.
Second place went to Emma-Nellie Ortendahl, with Britain's Mollie Fearn coming home for her best result in just her third start.
The race turned on lap 6 when pole-sitter and race leader Ortendahl hit a big wave and came to a sudden stop, her upper body smashing into her handle pole, the Swedish rider dropping over 10 seconds with Uzare taking full advantage to hit the front and going on to win by 20.61s
Despite the big impact Ortendahl kept going to take second spot, with Fearn again producing an impressive performance and holding off a strong and persistent challenge from Katriin Nilbe.
Jonna Borgstrom showed signs of a return to fitness and form and enjoyed her strongest outing of the year coming home in fifth, with Jessica Chavanne in sixth.
For full classifications:
https://www.aquabike.net/results