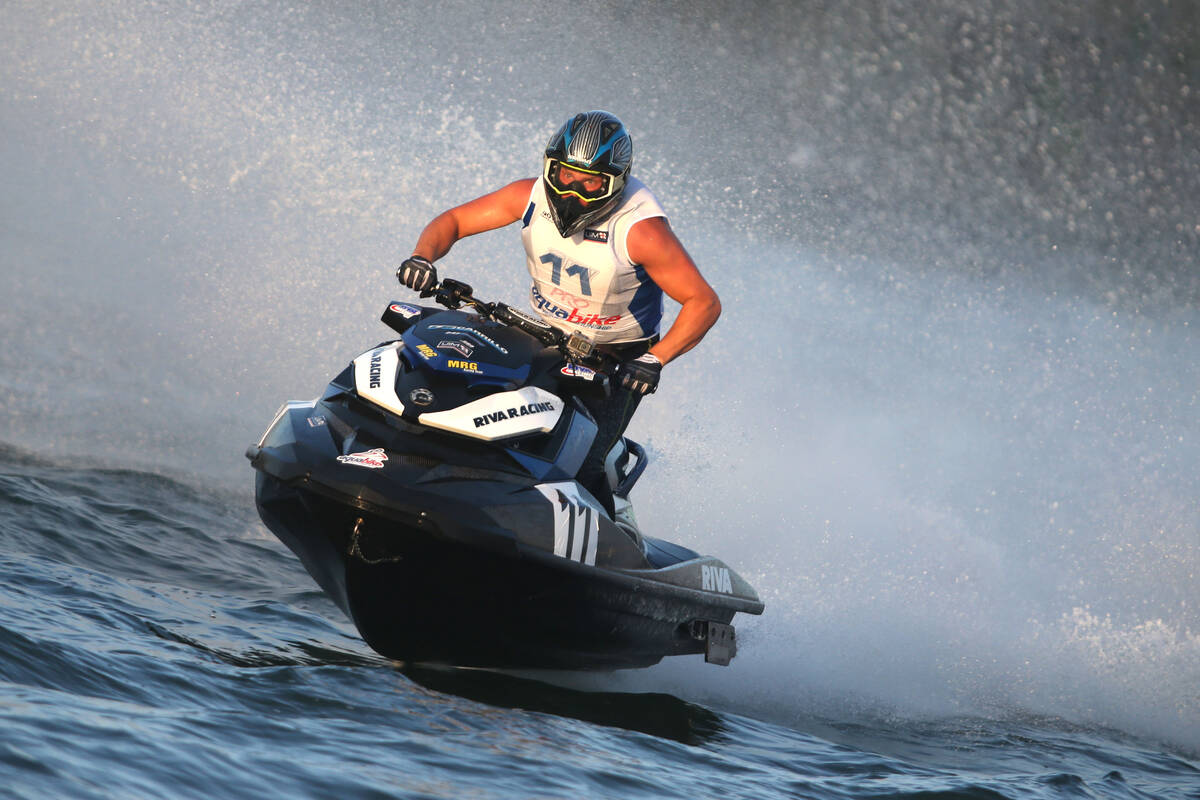 01 June 2018
MARCUS JORGENSEN DOMINATES QUALIFYING IN RUNABOUT GP1
*Rashed Al Mulla extends winning run in Freestyle
Friday, 1 June, OLBIA (Sardinia, Italy): Marcus Jorgensen dominated this afternoon's official qualifying in Runabout GP1 and will start Moto 1 of the UIM-ABP Grand Prix of the Mediterranean from pole position.
Abu Dhabi's Rashed Al Tayer made an impressive return to the UIM-ABP tour after missing the opening Grand Prix of the season going second quickest, with Gallipoli pole sitter and championship leader Yousef Al Abdulrazzaq third quickest.
Jorgensen topped the time sheets in both sessions edging Abdulrazzaq by 0.81s in Q1 with a time of 1:28.15s, Al Tayer third fastest with 1:29.78, the top six split by 3.38s.
In Q2 Jorgensen's first flying lap of 1:21.04s was good enough and would see him through to take pole, with Al Tayer jumping up into second spot in the closing stages of the 10 minute session with a 1:21.80s lap to drop Abdulrazzaq to third by just under a tenth of a second.
Jeremy Perez was fourth quickest in a time of 1:21.93s, Christophe Agostinho in fifth with Moto 1 winner in Gallipoli Gyorgy Kasza in sixth.
In Freestyle Team Abu Dhabi's Rashed Al Mulla extended his winning run taking top spot with an impressive 97 points out of a possible 100.
The Emirati's opening combinations of backflips, barrel roles and one-handed extensions would not be equalled let alone bettered, topping the points table for variety, style and number of extensions but matched by Roberta Mariani, who finished second, for quantity of tricks.
Paolo Nunes picked up his best result of the year in third spot ahead of Alexander Kuramshin and Alberto Camerlengo.
For full classifications: