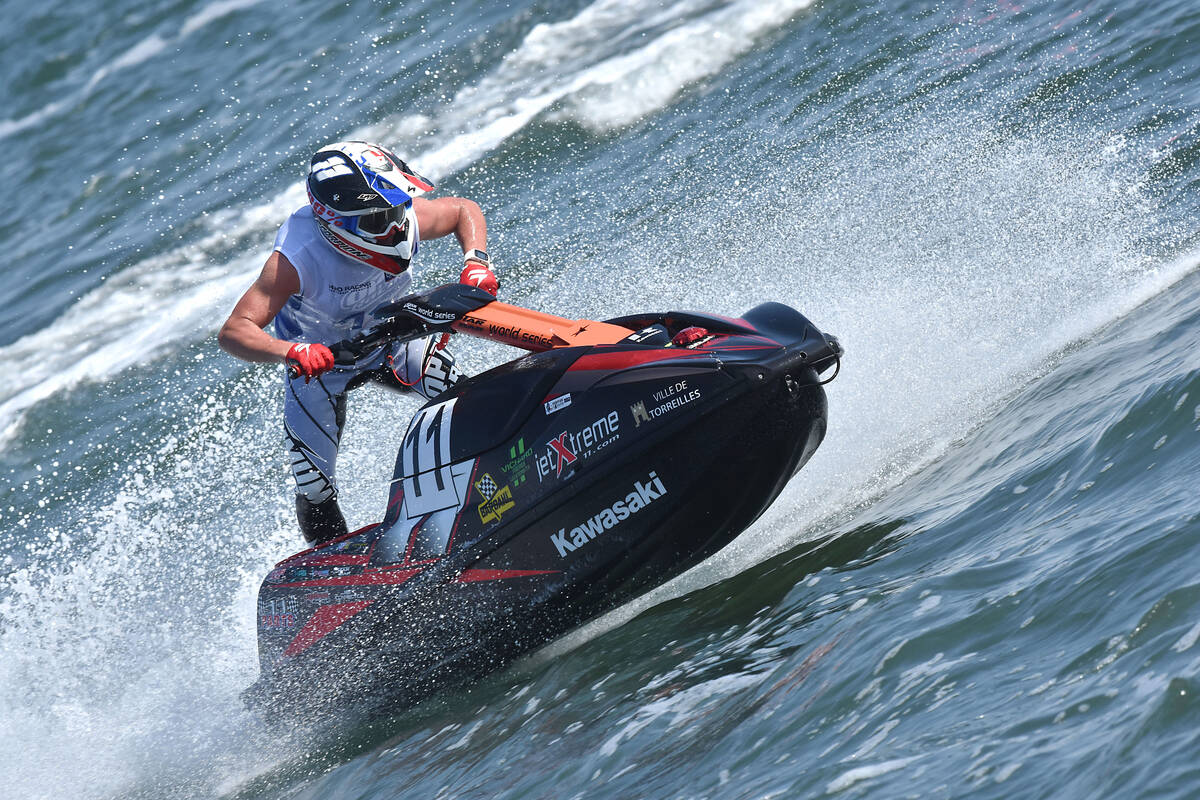 02 June 2018
MOTO 1 WIN FOR BENJAMIN SCHARFF IN SKI GP2
Saturday, 2 June, OLBIA (Sardinia, Italy): Yesterday's pole winner Benjamin Scharff ran out an easy winner in today's first Moto in Ski GP2.
Scharff lost the advantage of starting from pole and trailed the early race leader Andreas Thiesson for three laps but took advantage when Thiesson slowed and for the remaining laps was able to build a comfortable lead to win by 19.71s.
Young Preston Matzdorf also took advantage of Thiesson's problem to take an impressive second place on his Ski GP3 debut on the UIM-ABP tour, Thiesson recovering and finishing in third.
Salman Alawadhi completed a busy morning finishing fourth ahead of Simon Raoulx and Pierre Guilbert.
For full classifications: