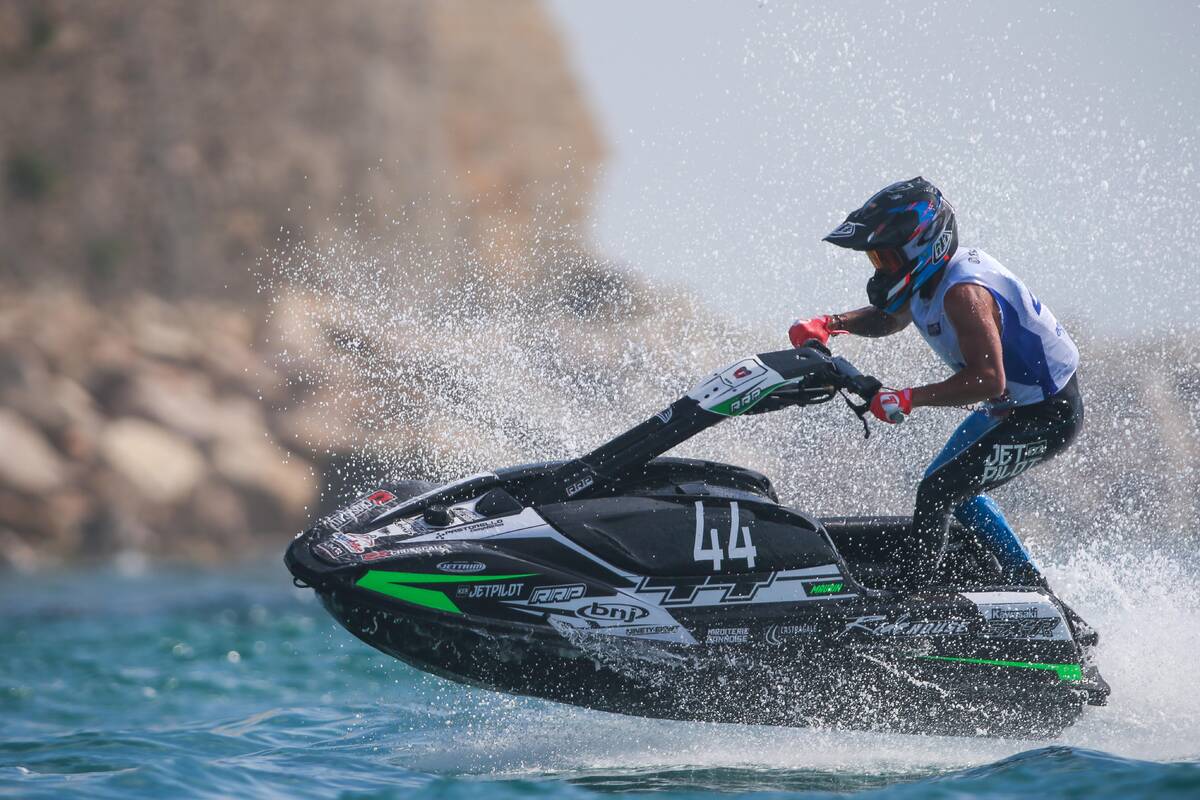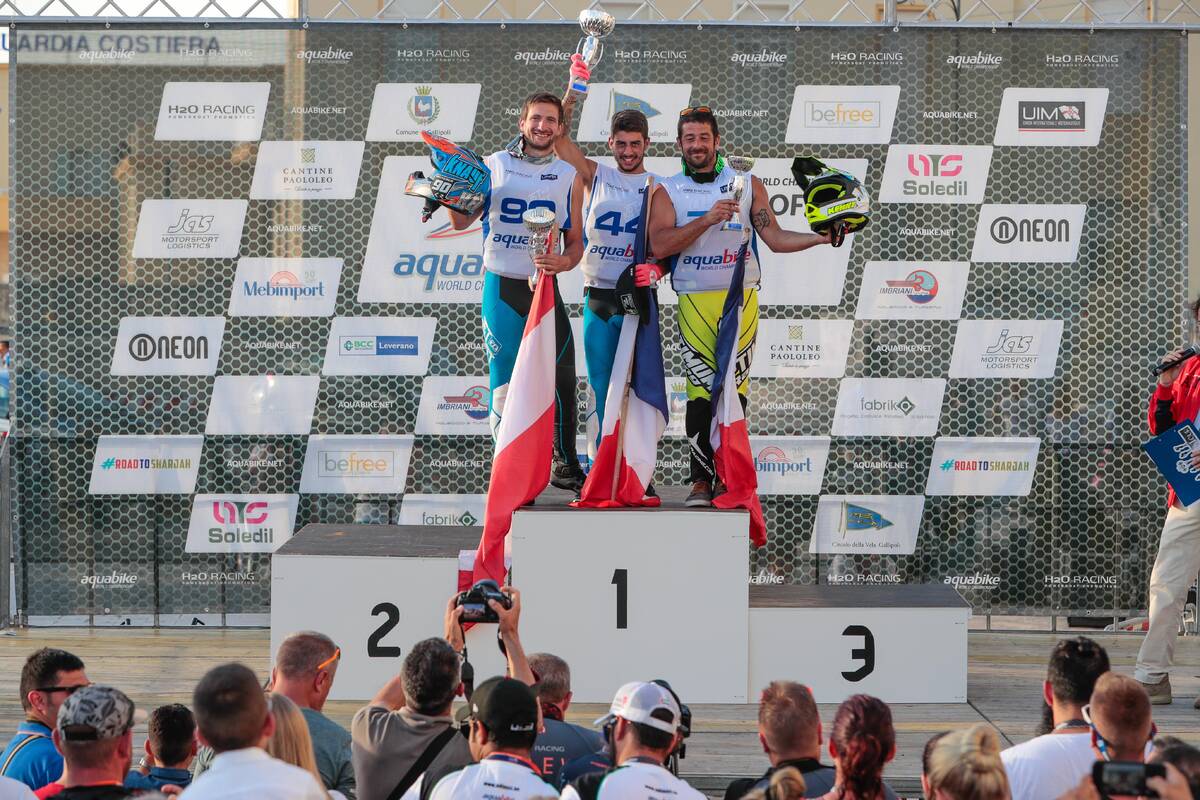 27 May 2018
MOTO 2 VICTORY SEALS SKI GP1 GRAND PRIX TITLE FOR RAPHAEL MAURIN
Sunday, 27 May, GALLIPOLI (Italy): Raphael Maurin celebrated his first UIM-ABP Aquabike Grand Prix title with a convincing first win on the UIM-ABP tour in Moto 2 in Gallipoli.
Second place today and overall went to yesterday's winner Kevin Reiterer with the final podium place going to Mickael Poret, taking the chequered flag in third spot.
The opening laps mixed up the starting order with defending champion Quinten Bossche leading to the first turn and at the end of lap 1, but that was as good as it got, stopping and going out of the race a lap later.
Maurin trailed in fourth behind pole -sitter Reiterer and Poret but hit the front on lap 2 and disappeared off into the distance to win by an impressive 39.78s.
Reiterer followed the leader home to give Victory Team a maiden podium, with Poret completing a very good weekend on his Bullett V3 to again be the best of the non-Kawasaki shod riders.
Stian Schjetlein produced his best run of the weekend finishing in fourth, with UIM-ABP tour newcomer Preston Matzdorf finishing in fifth, Ulrik Berntsen came home in sixth to seal fifth overall behind his fellow Norwegian Schjetlein, a second seventh place finish giving Markus Lutsokert sixth overall.
For final classifications:
For overall standings: