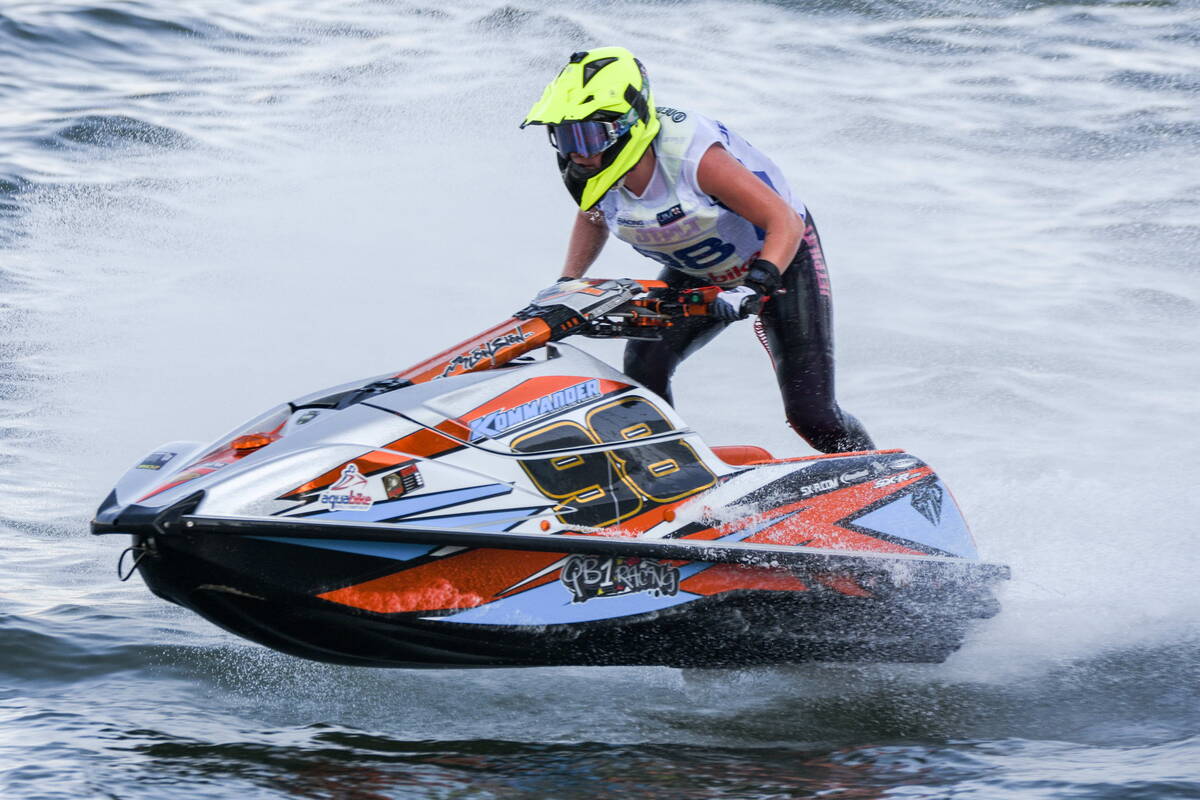 12 December 2018
ORTENDAHL HITS BACK TO WIN MOTO 2
Wednesday, 12 December, SHARJAH (UAE): After a mistake in this morning's moto and dropping points after finishing in fourth, defending world champion Emma-Nellie Ortendahl hit back to keep her title defence alive with victory in the second moto, but it is Yasmiin Yprause who leads the UIM-ABP Grand Prix of Sharjah heading into Friday's final moto.
Ortendahl trailed moto 1 winner Yprause for two laps then hit the front on lap 2 and immediately opened up a five second lead, extending the gap over the remaining six laps to win by 14.67s. "This win was all about getting my mind set right after this morning," said Ortendahl. "I knew why I made the error and just had to make sure I didn't repeat it. I had to go for it to give me a chance in the last moto."
Yprause was unable to stay with the pace of Ortendahl but also had to fend off the non-stop challenge from championship leader Krista Uzare, whose third place keeps her out front in the championship standings and seven points clear of Ortendahl with the final moto on Friday.
For results/classifications:
https://www.aquabike.net/results