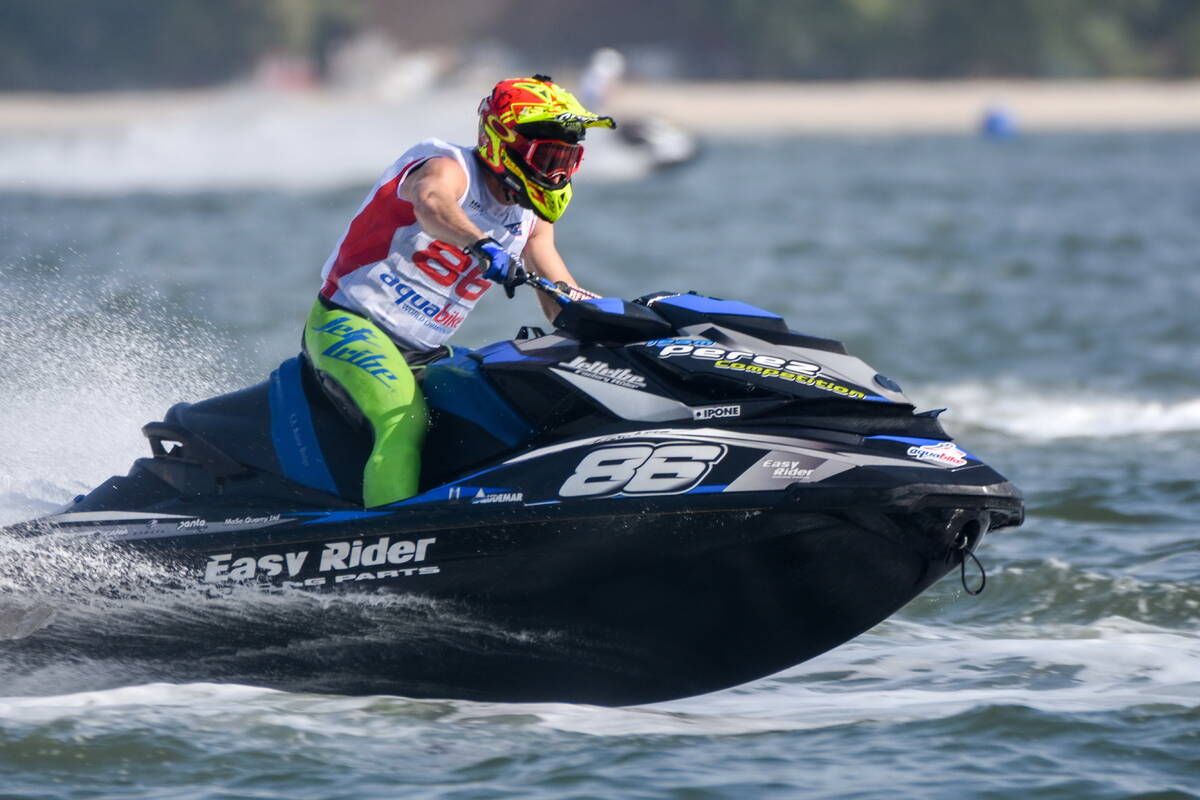 12 December 2018
PEREZ HOLDS OFF ABDULRAZZAQ TO WIN MOTO 1
Wednesday, 12 December, SHARJAH (UAE): France's Jeremy Perez extended his lead in the title race after holding off his Kuwaiti rival Yousef Al Abdulrazzaq to take the win in a nail biting opening moto.
Perez led from pole and looked to be cruising to a comfortable victory but Abdulrazzaq had other ideas, moving up from fourth and into third by lap 11 of 18 to trail Perez by 14 seconds but closing to within three seconds before the chequered flag was raised. "I made a good start from the start and was pretty relaxed then suddenly noticed Yousef was coming fast. But the bike was great and the engine is strong."
Lars Akerblom made up a place at the start but was down to fifth mid race but recovered to finish in third, with James Bushell producing his best result in fourth and Lorenzo Benaglia fighting his way up to fifth.
For results/classifications:
https://www.aquabike.net/results