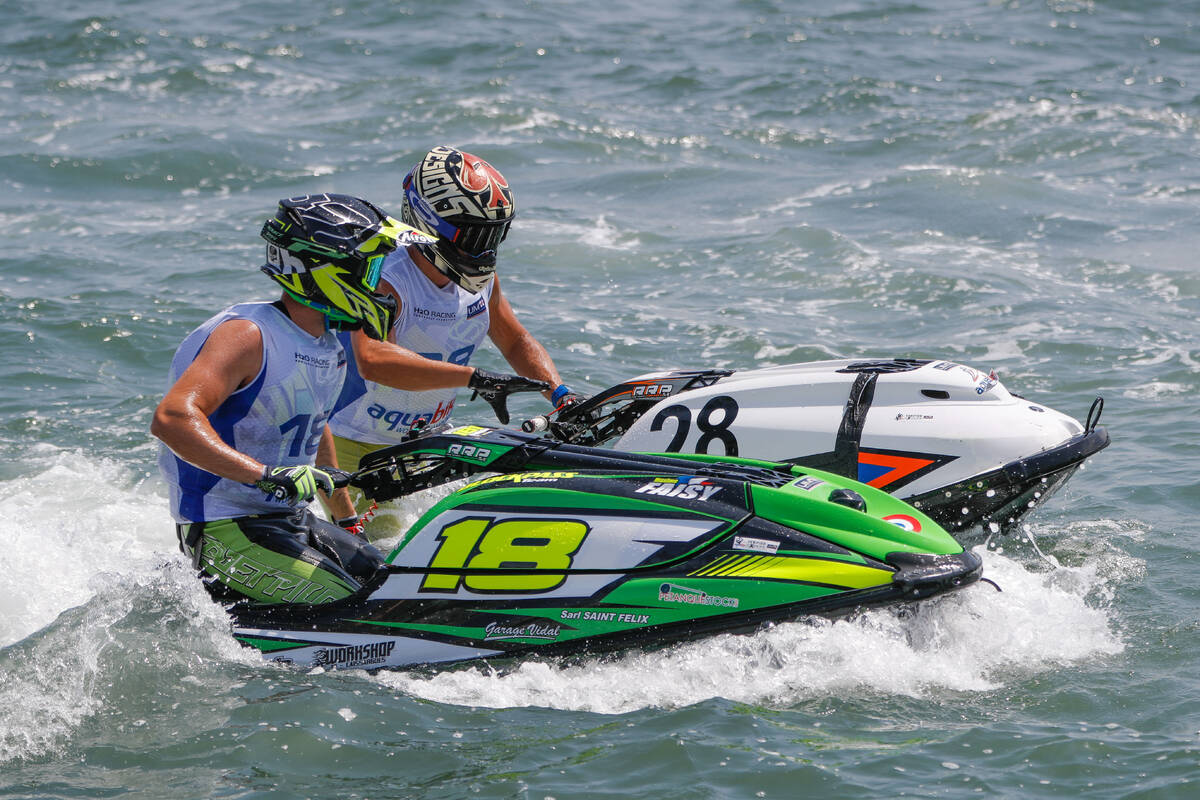 02 June 2018
POST RACE PENALTY HANDS WIN IN SKI GP3 MOTO2 TO BARNABAS SZABO
Saturday, 2 June, OLBIA (Sardinia, Italy): A post-race 15 second penalty given to Martin Sumegi for anticipating the started handed the win to Barnabas Szabo.
Szabo trailed in third for seven of nine laps before passing Maxime Faisy and taking the chequered in second, the penalty elevating both a place Sumegi classified in third.
The UAE's Salman Alawadhi came home in fourth ahead of Olivier Koch Hansen.
For full classifications: