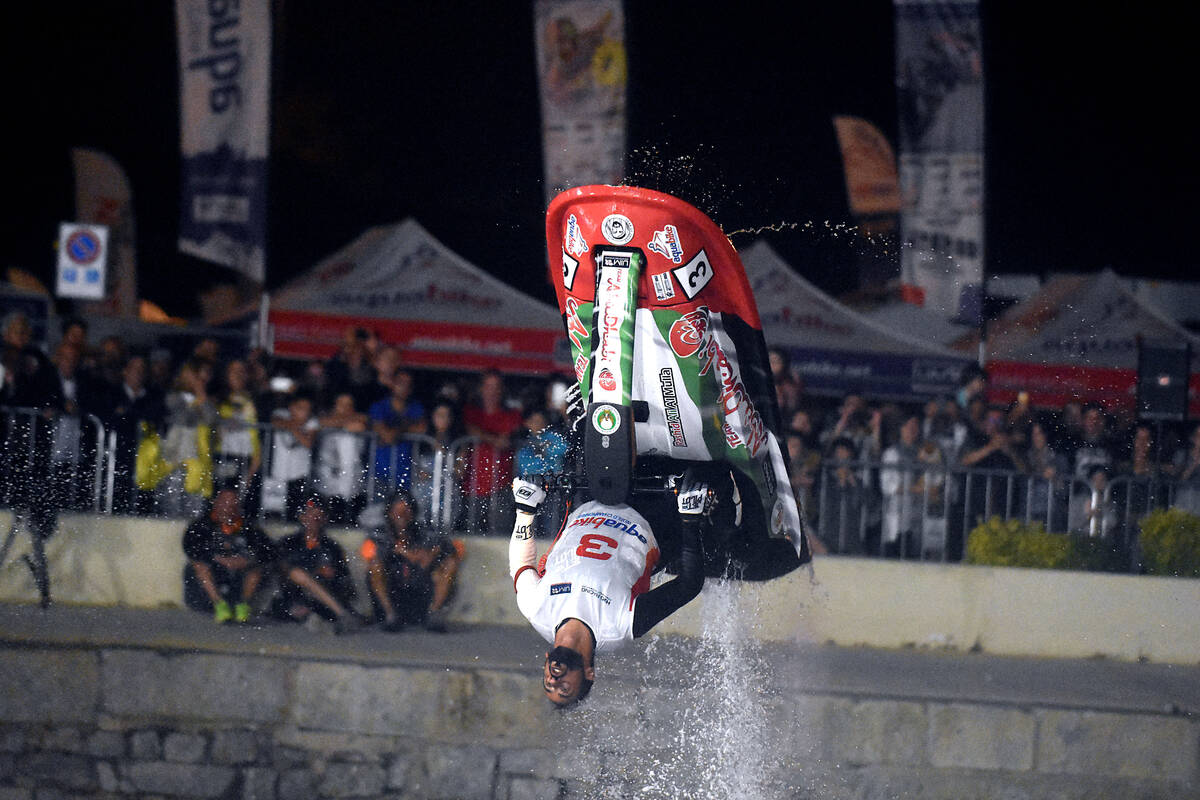 03 June 2018
RASHED AL MULLA MARCHES ON
*Slalom titles for Ortendahl, Mickael Poret and Perez
Saturday, 2 June, OLBIA (Sardinia, Italy): Team Abu Dhabi's Rashed Al Mulla thrilled the crowds during yesterday's night show to take the win in the first of two heats in Freestyle.
The UAE aerial trickster continued his remarkable unbeaten run opening his three minute session with an explosive combination of barrel rolls, backflips and 360's, throwing in a 540 to round it off.
Italy's Roberto Mariani took his now accustomed second place, with Alexander Kuramshin picking up his best result of the year in third ahead of Paulo Nunes and Alberto Camerlengo.
Either side of the performances by the Freestylers four riders in Runabout and Ski GP1 battled it out for the slalom world title; in Runabout Jeremy Perez beat Marcus Jorgensen and Yousef Al Abdulrazzaq, Mickael Poret getting passed Stian Schjetlein and then beating his brother Morgan in the final. Emma-Nellie Ortendahl took out Mollie Fearn in the semi-final winning both runs in the final to beat Jasmiin Ypraus.
For full classifications: