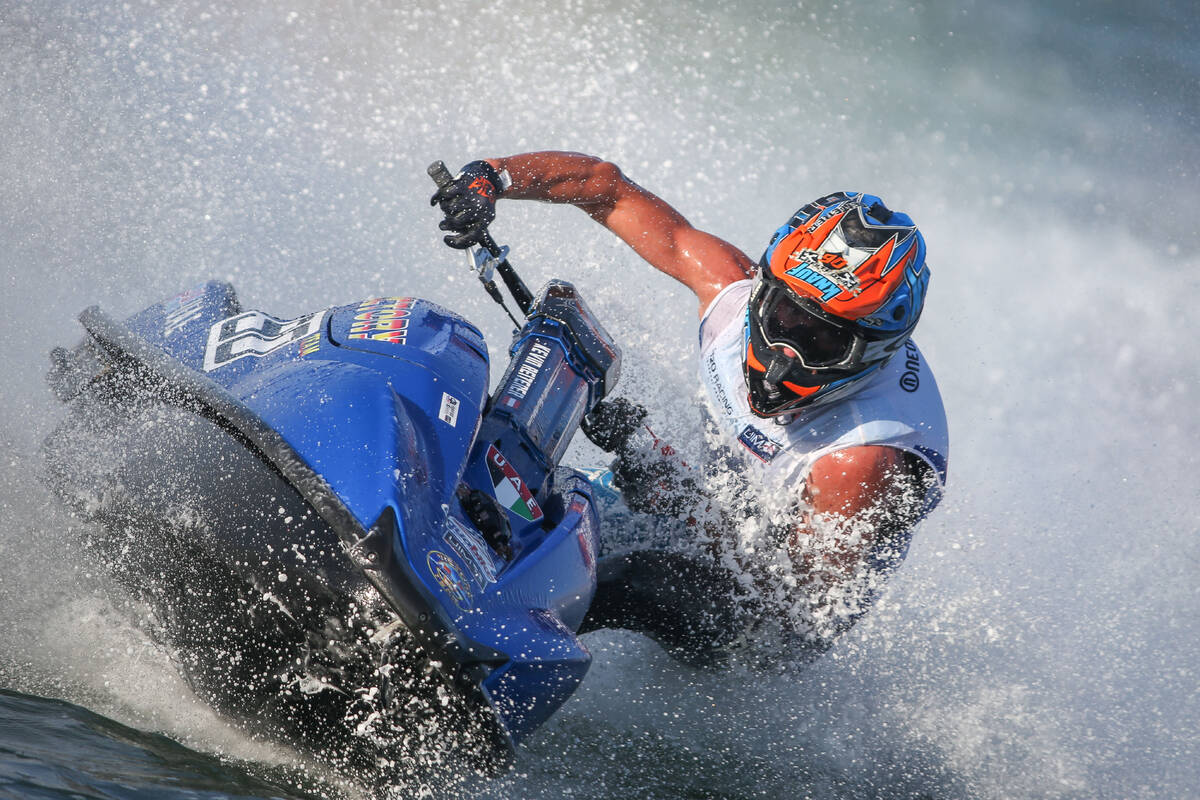 02 June 2018
REITERER ON A ROLL AFTER VICTORY IN MOTO 1
Saturday, 1 June, OLBIA (Sardinia, Italy): Victory Team's Kevin Reiterer followed up his win in yesterday's qualifying delivering a command performance in Moto 1 to take his second win of the season in Ski GP1.
Second place went Gallipoli Grand Prix winner Raphael Maurin with Quinten Bossche following him home in third.
Reiterer made no mistake at the start and took full advantage of starting from pole and was out front and clear at the end of lap one, extending his lead to seven seconds a lap later.
Jeremy Poret made up a place at the start and led the chase for four laps when a big collision at the first turn on lap 5 with Bossche ended his race, Poret and his damaged Ski towed off the circuit, Bossche also losing out and overtaken by Maurin. "I think Jeremy made a small mistake in the turn and in the spray I just couldn't see anything and then he was there and I went staright into the side of his ski," Bossche said.
The incident left Reiterer out on his own and with over 20 seconds in hand by the end of the penultimate lap he was able to cruise to the chequered flag.
Stian Schjetlein matched his best result of the season moving up two places to finish in fourth, with Mickael Poret finishing in fifth and leading home his brother Morgan.
For full classifications: