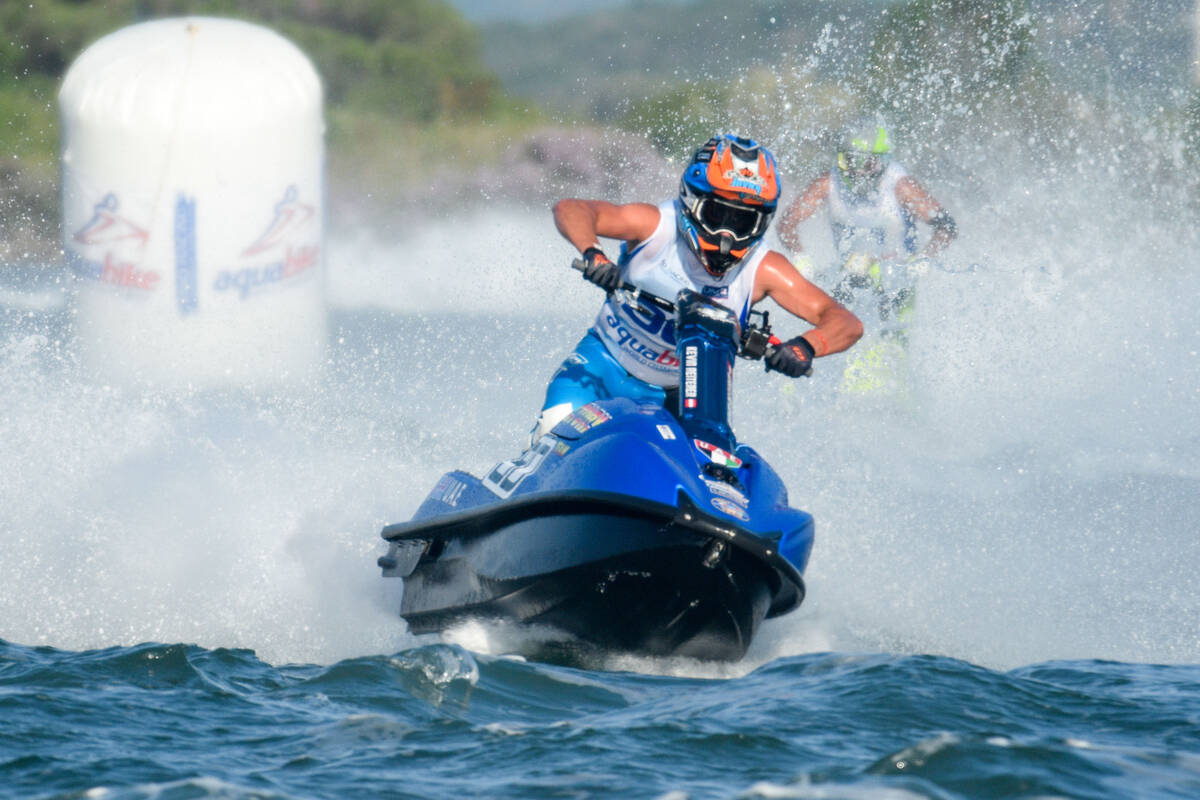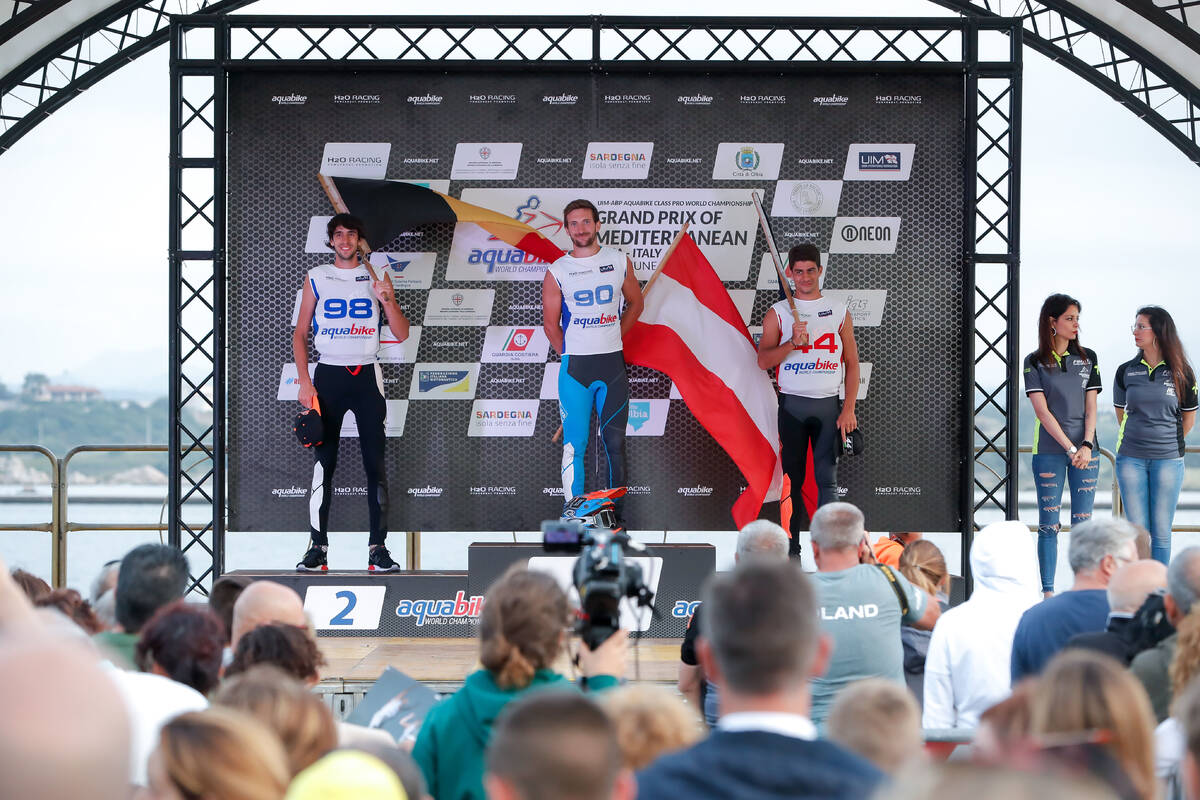 03 June 2018
REITERER WIN-DOUBLE IN OLBIA GIVES VICTORY TEAM MAIDEN GRAND PRIX WIN
Sunday, 3 June, OLBIA (Sardinia, Italy): Victory Team's Kevin Reiterer took his second win of the weekend in Ski GP1 at the UIM-ABP Aquabike Grand Prix of the Mediterranean to take his first Grand Prix win of the year.
The Austrian rider trailed Quinten Bossche throughout the 10 laps to the chequered flag, but a 15 second post-race time penalty handed out to Bossche for not maintaining his line at the start dropped him to second, with Raphael Maurin coming home in third and take the final step of the Grand Prix podium.
Today's result givers Victory Team its maiden Grand Prix title and moves Reiterer 14 points clear at the top of the world championship standings ahead of Raphael Maurin.
Fourth place today went to yesterday's parallel slalom winner Mickael Poret, with Stian Schjetlein in fifth ahead of Morgan Poret.
For full classifications and championship standings:
https://www.aquabike.net/results