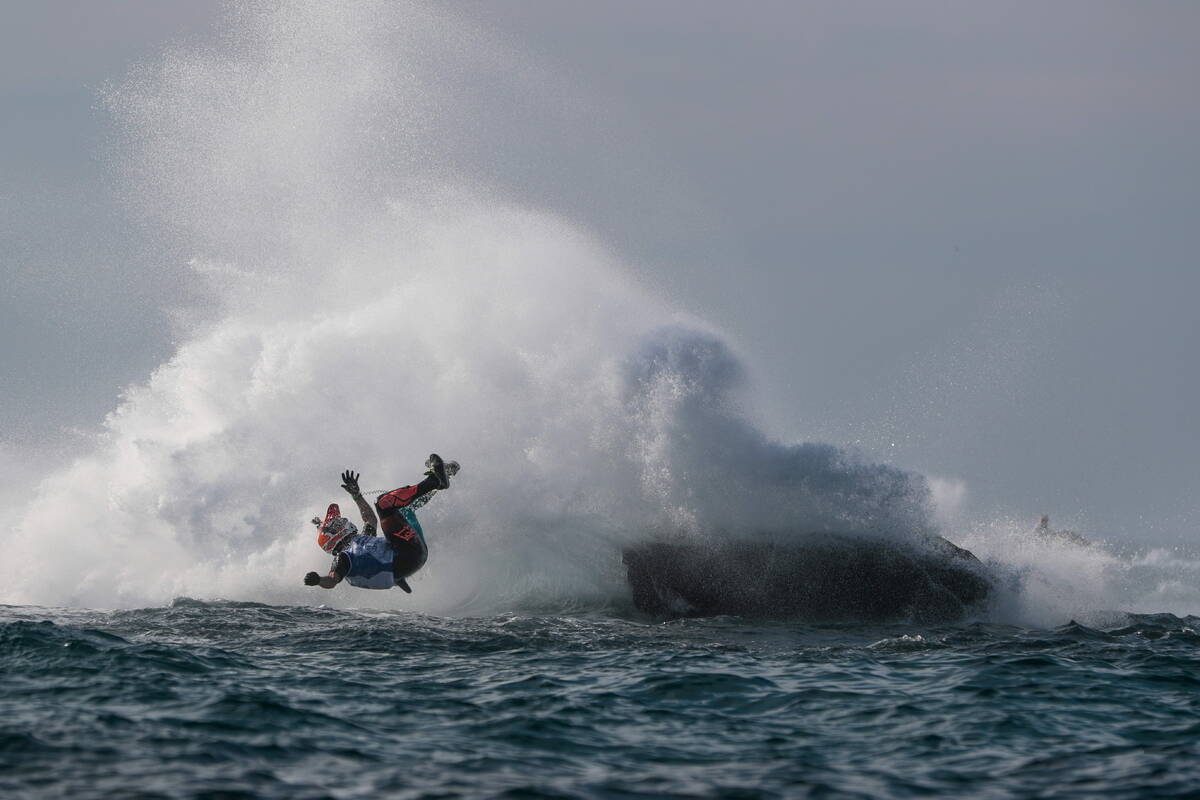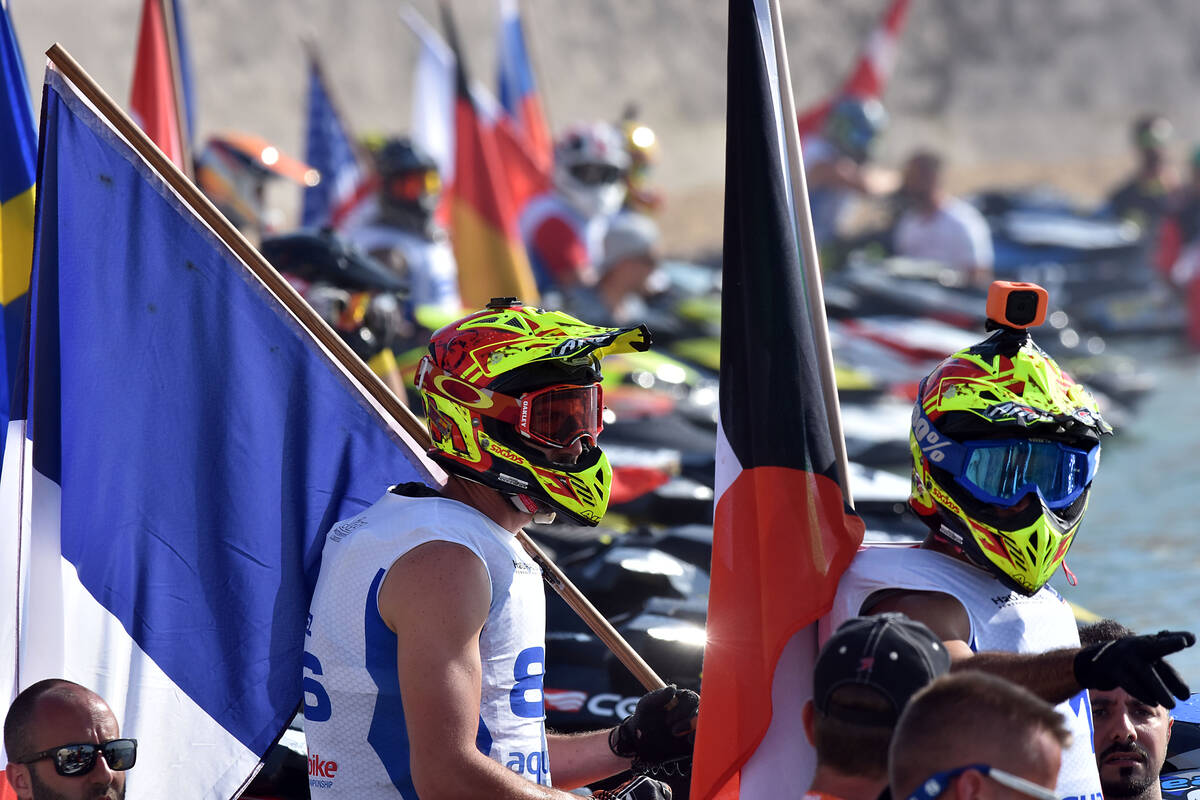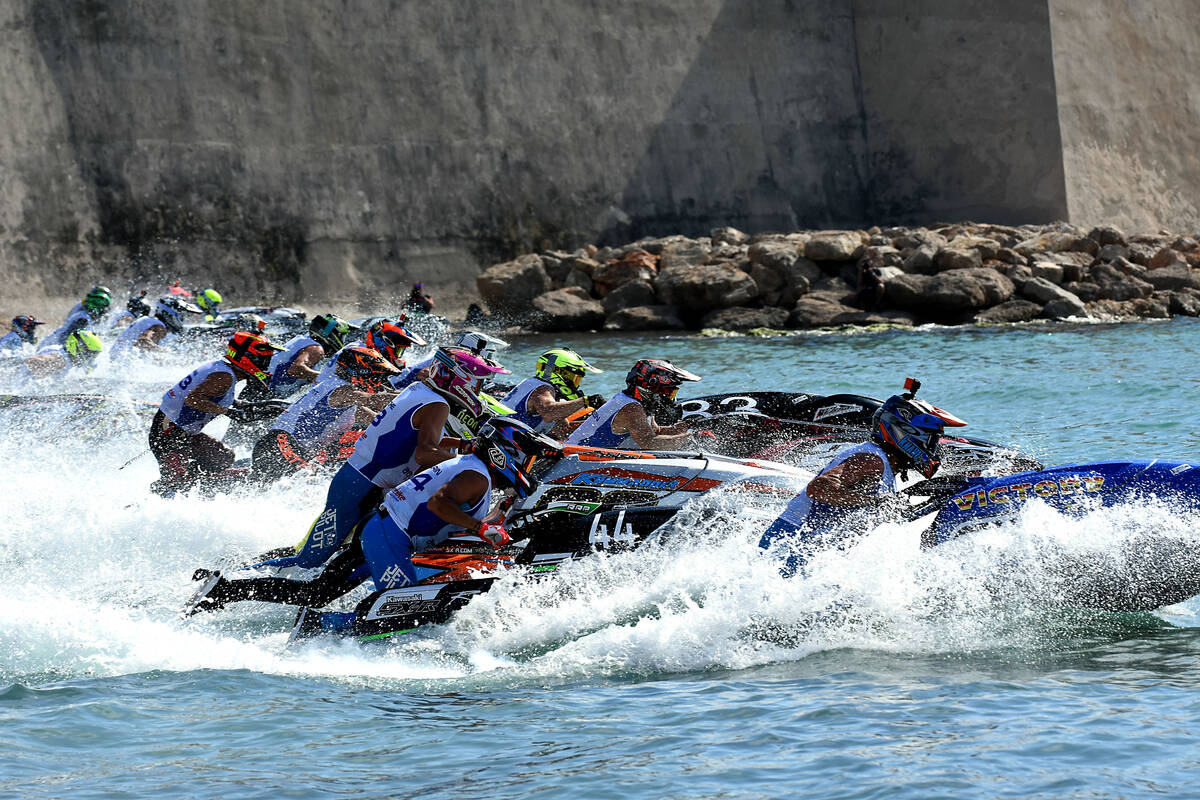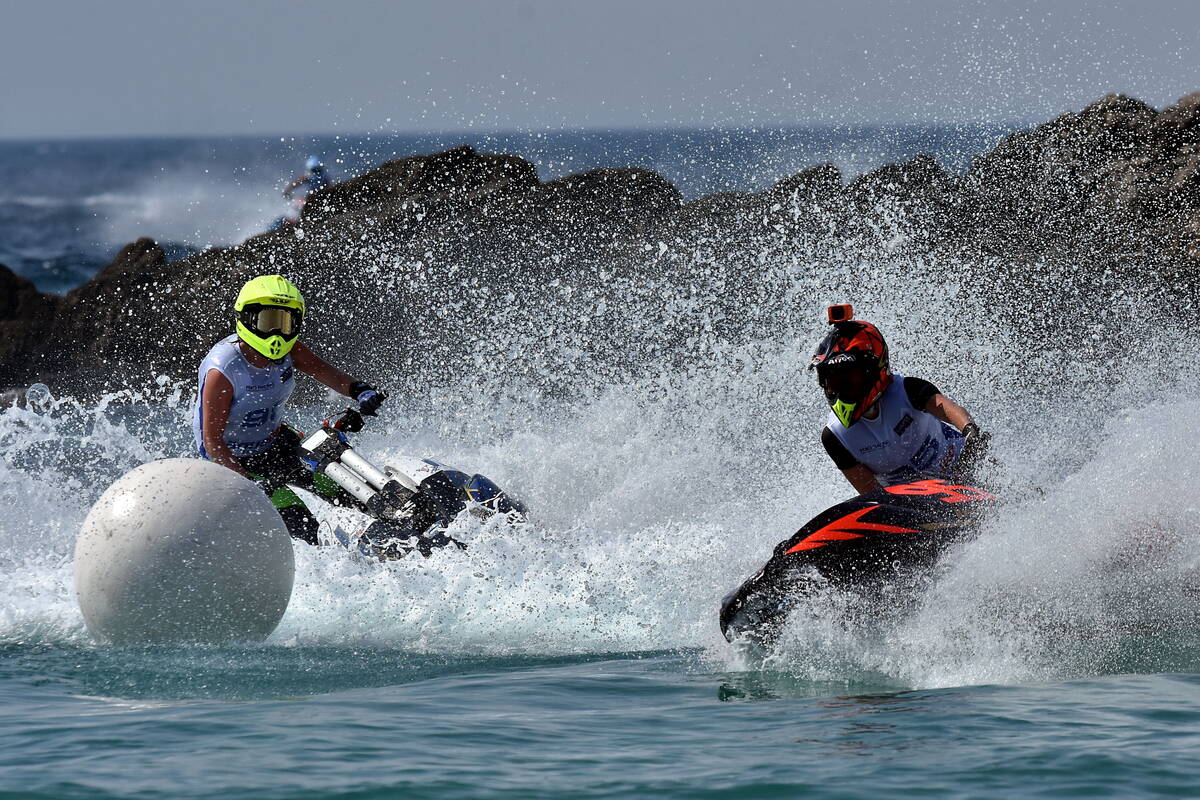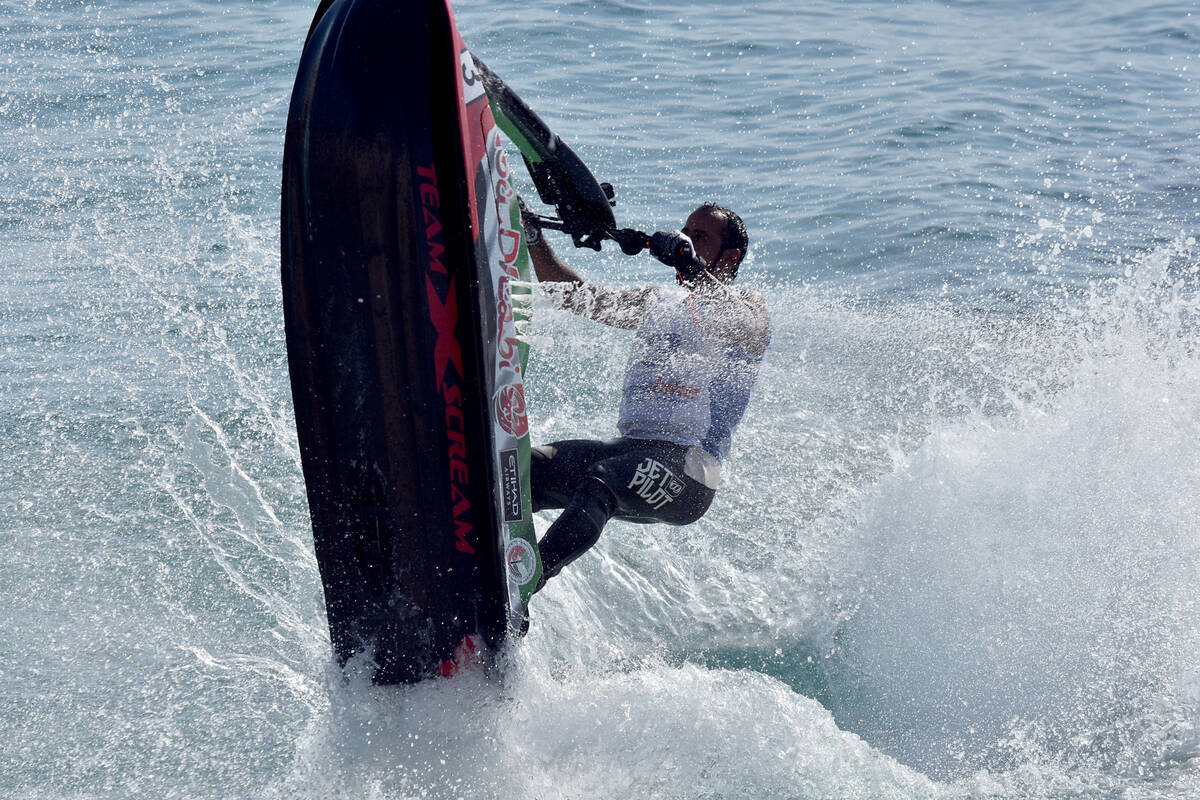 31 May 2018
RIDERS SET TO RESUME RIVALRIES AT THE UIM-ABP GRAND PRIX OF THE MEDITERRANEAN IN OLBIA
*Large rider turnout for UIM-ABP World Championship for Runabout GP2&4 and Ski GP2&3
Thursday, 31 May, OLBIA (Sardinia, Italy): Riders will resume rivalries at this weekend's Grand Prix of the Mediterranean, round 2 of the UIM-ABP Aquabike World Championship taking place in Olbia in Sardinia.
Another spectacular weekend of action is expected with the riders in Runabout GP1, Ski GP1 and Freestyle joined by a large influx of riders competing in the UIM-ABP Aquabike World Championship for Runabout GP2 and GP4 and Ski GP2 and 3, which will be contested over three Motos, a total of 149 riders from over 30 countries signing in at today's registration.
Another close battle is anticipated in Runabout GP1 with defending champion Yousef Al Abdulrazzaq looking to try to extend his nine point advantage in the title race after taking overall victory last weekend in Gallipoli and Jeremy Perez hoping to build on his solid start to the year with his first podium since the end of 2016.
After victory in Moto 1 a DNF in the second proved costly for Gyorgy Kasza last time out and he sits 20 points of top spot in third, Lars Akerblom heading a group of riders all capable of challenging the front runners, with Christophe Agostinho, Marcus Jorgensen and James Bushell all hoping to avoid a repeat of technical problems they suffered in the opener.
After trading wins in round 1 and now sharing the championship lead on 45 points, Raphael Maurin and Kevin Reiterer will rekindle their on water fight, with third placed Mickael Poret on his Bullett again likely to carry the fight to the Kawasaki riders, his younger brothers Jeremy and Morgan making their first start of the year and also running the Bullett V3.
Another enticing close encounter is expected in the Ladies division between Krista Uzare and defending champion Emma-Nellie Ortendahl who also traded wins and second places last time out and sit tied at the top of the standings on 45 points. Katriin Nilbe and Sophie Borgstrom start in Olbia coming off the back of career best performances, with UIM-ABP tour newcomers Jasmiin Ypraus and Mollie Fearn looking to step it up a gear and get amongst the top four, whilst Sardinia's very own Marta Sorrentino will be hoping to give the expected partisan home crowd something to cheer about.
In Freestyle Abu Dhabi's Rashed Al Mulla will be looking to extend his eight heat, three Grands Prix winning streak and stretch his ten point lead in the standings, the daunting task of trying to upset the form book falling to the closest of his rivals Roberto Mariani, with Alberto Camerlengo, Paolo Nunes and Alexander Kuramshin set to continue their aerial scrap for the remaining podium place.
Timings
Friday, 1 June
09h30 – 14h00 Free practice All Classes (2 laps with marshal + 20 minutes each)
Classes Order – Valid for all sessions:
Ski GP3, Runabout GP4, Ski GP2, Runabout GP2, Ski Ladies GP1, Ski GP1, Freestyle, Runabout GP1
14h00 – 16h00Pre-qualification (if needed) 15 minutes per class based on fastest lap
16h00 – 20h30 POLE POSITION all classes
Saturday, 2 June
09h30 – 13h00 MOTO 1 GP2/GP3/GP4+ Free practice GP1 and freestyle (20 minutes each)
14h30 – 19h00 MOTO 2 GP2/GP3/GP4+ MOTO 1 GP1
20h30 – 22h00 Parallel Slalom GP1+ MOTO 1 Freestyle
Sunday, 3 June
09h30 – 13h00 Free practice All Classes (20 minutes each)
14h30 – 19h00 MOTO 3 GP2/GP3/GP4 +MOTO 2 GP1 and Freestyle
19h30 Prize-Giving Ceremony
Pole Position and all Motos for all classes will be streamed live on aquabike.net