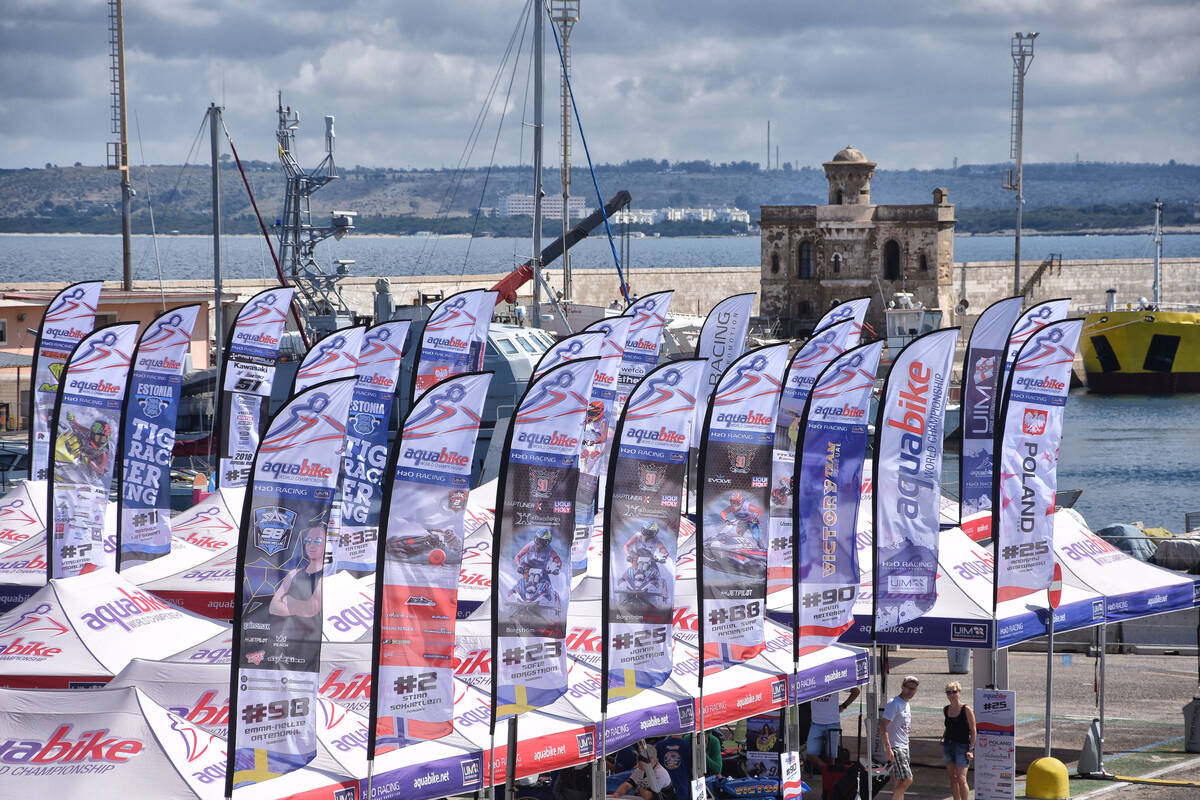 25 May 2018
RIDERS TEST THE WATERS OFF GALLIPOLI
Friday, 25 May, GALLIPOLI (Italy): The large turnout of riders in Runabout GP1 meant that 18 of the registered 29 signees, those not contracted or supported, faced a 20-minute pre-qualification for the 14 available slots to comply with UIM rules limiting official qualifying and Moto numbers to 25.
Denmark's Marcus Jorgensen eased his way into official qualifying with a best lap of 1:57.30, comfortably the quickest by 3.66s from Italy's Mattia Fracasso and 6.11s better than Hungary's Gyorgy Kasza. Jorgensen, Kasza and Marcus Schick were the top three in the earlier practice session.
Italy's Michele Colasanto squeezed into qualifying in 14th spot, Gianluca Santi Amantini and Anton Pankratov missing the cut, Dmitry Tsukov and Gediminas Leonas failing to get out on the water.
Earlier this morning in free practice Portugal's Patrick Agostinho posted the quickest time of the only session for contracted Runabout riders, with a 2:02.57s lap around the 25-pin clockwise circuit, James Bushell second quickest with 2:04.53, Lars Akerblom 5.38s off the best time.
In Ski Alberto Monti and Raphael Maurin each posted a best time in this morning's two sessions, Monti's time in first practice 1:59.25s Maurin a 1:56.58 in the second.
In the ladies division defending champion Emma-Nellie Ortendahl set the pace in the opening session with 2:09.64, Katrin Nilbe going fastest in the second session with 2:13.82.
Official qualifying starts at 15:00hrs.