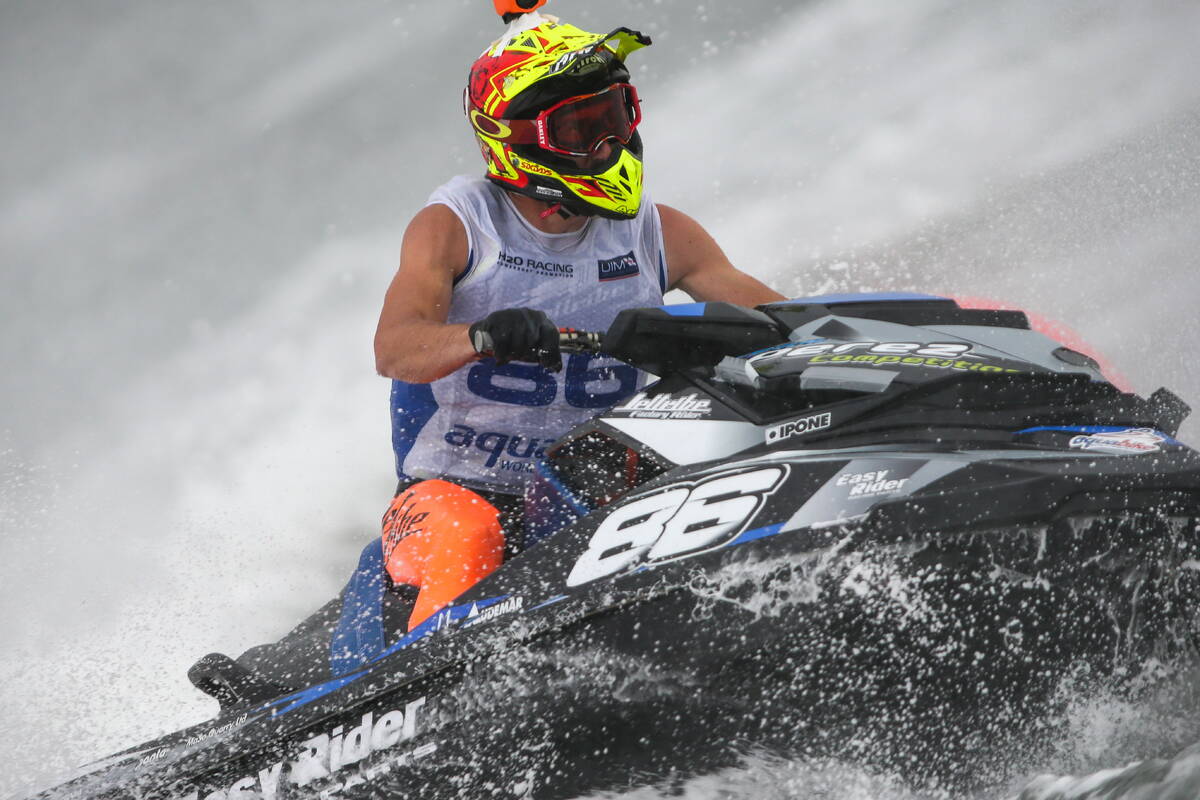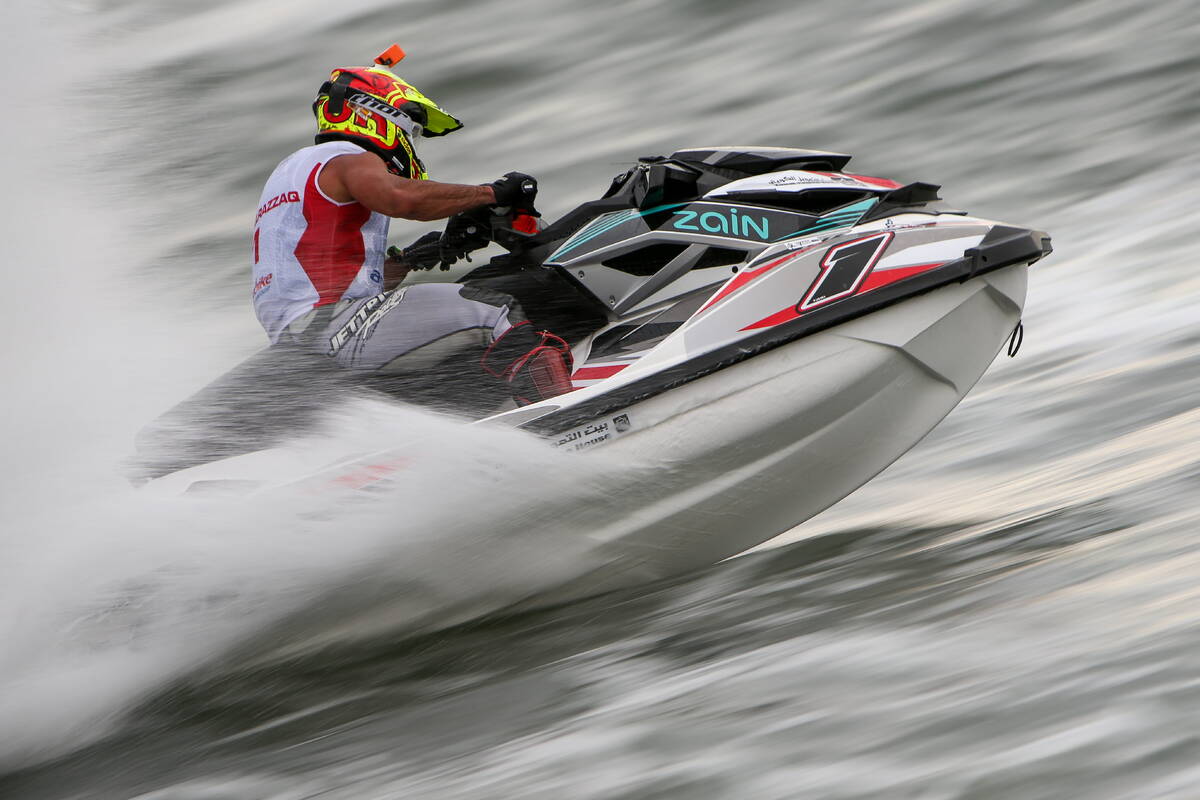 28 November 2018
RUNABOUT SHARJAH SHOWDOWN – PEREZ VERSUS AL ABDULRAZZAQ
Wednesday, 28 November: Arguably the most anticipated face off in the final outing of the season at the UIM-ABP Aquabike Grand Prix of Sharjah on 11 -14 December is in Runabout between points' leader Jeremy Perez and the defending world champion Yousef Al Abdulrazzaq. It is a mouth-watering prospect, Frenchman Perez looking for his first world title at the tenth time of asking and Kuwait's Abdulrazzaq going for a fifth and looking to make it four on the bounce.
The two title protagonists have traded moto wins and Grand Prix titles this season and are separated by just one point, 86 to 85, heading into the 3 moto decider.
Perez hit a rich vein of form and has had a stellar year taking his first moto win and title [in Olbia] since 2014, but will have to produce something extra special in Sharjah where his record is poor with just two top three finishes and one runners-up podium slot in 2016.
The four-time UIM-ABP European Champion has come close to lifting the world title on numerous occasions, finishing runner-up to Teddy Pons in 2014 and finishing third in 2013 and 2015 – on both occasions the title going to Abdulrazzaq, but the Frenchman once again stands on the cusp of lifting the sport's biggest prize that has so far eluded him.
Standing in Perez' way is Abdulrazzaq whose record in Sharjah is super impressive winning five of the seven motos and the Grand Prix title there for all three years on Khalid Lagoon, his most dramatic win coming in 2015 to clinch the title when Jean-Baptiste Botti snatched defeat from the jaws of title glory after breaking down on the last lap whilst leading and handing the moto win and the world championship to the Kuwaiti.
One rider who may well have a big say in the overall outcome should either of the front runners falter is the man in third place, Hungary's Gyorgy Kasza.
Kasza is blindingly quick, a two-time moto winner with three podiums under his belt and but for a technical problem in the season opener in moto 2 after winning the first and a post-race penalty that dropped him from first to third in the second moto in Olbia he would be within touching distance of his rivals if not holding the points lead instead of needing to overhaul a 17 point deficit.
Outside the top three but with arguably too much ground to make up to challenge for title honours are a clutch of riders capable of taking wins and points out of the lead trio and are previous GP winners; Lars Akerblom, currently fourth in the standings and runner-up in the title race last year and James Bushell, runner-up in 2015 and who has qualified in pole in Sharjah twice but is having a poor season and down in 12th, with European Champion Christophe Agostinho more than likely to be mixing it up at the front.