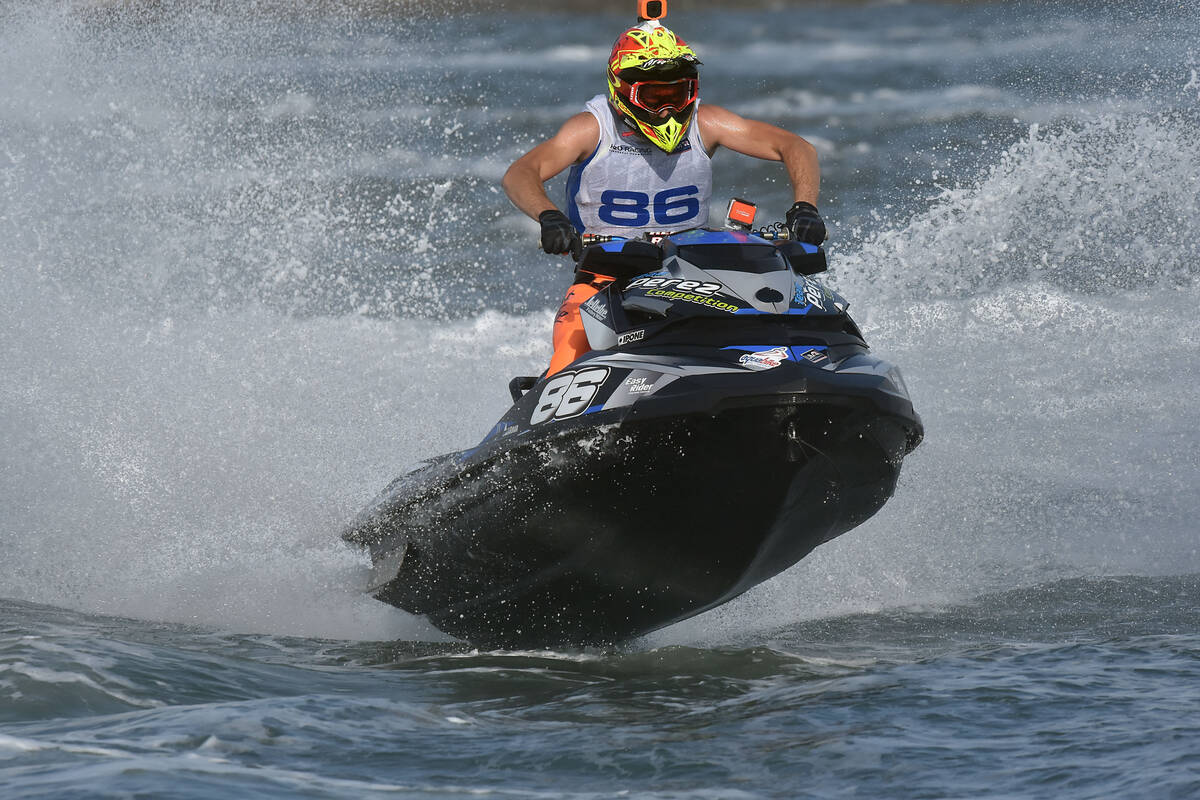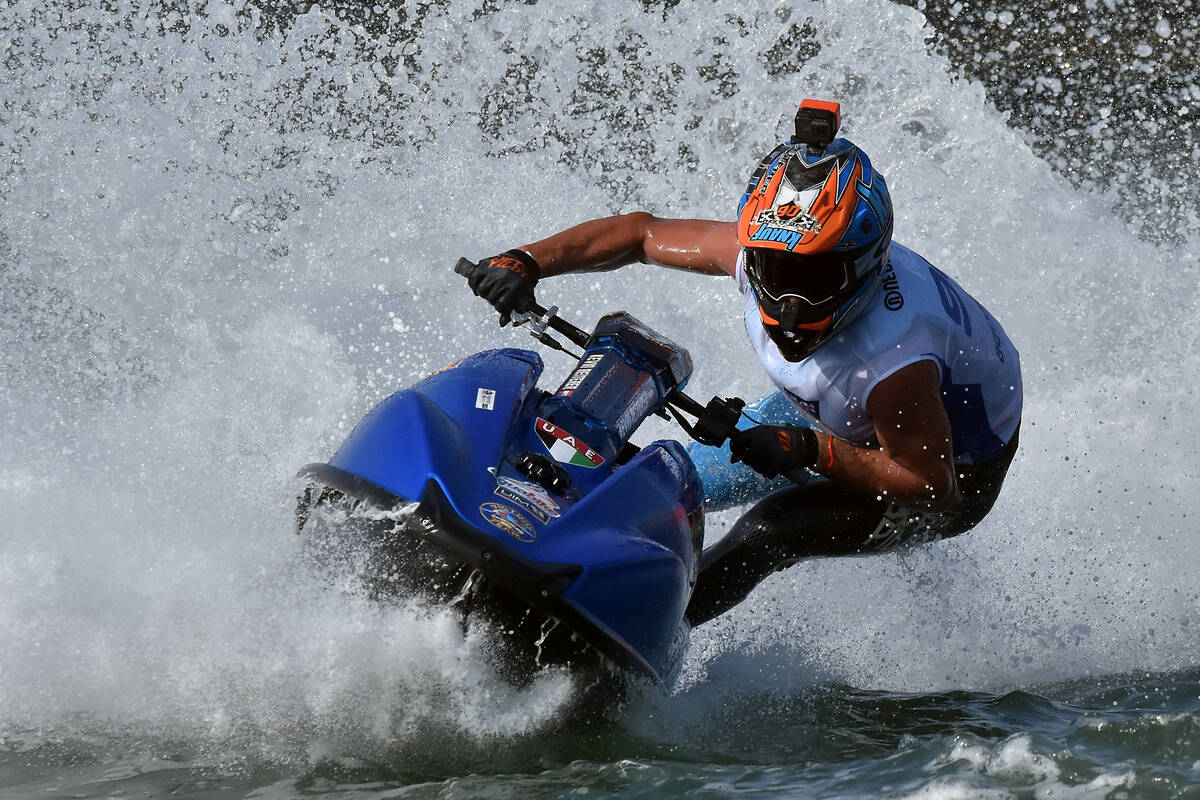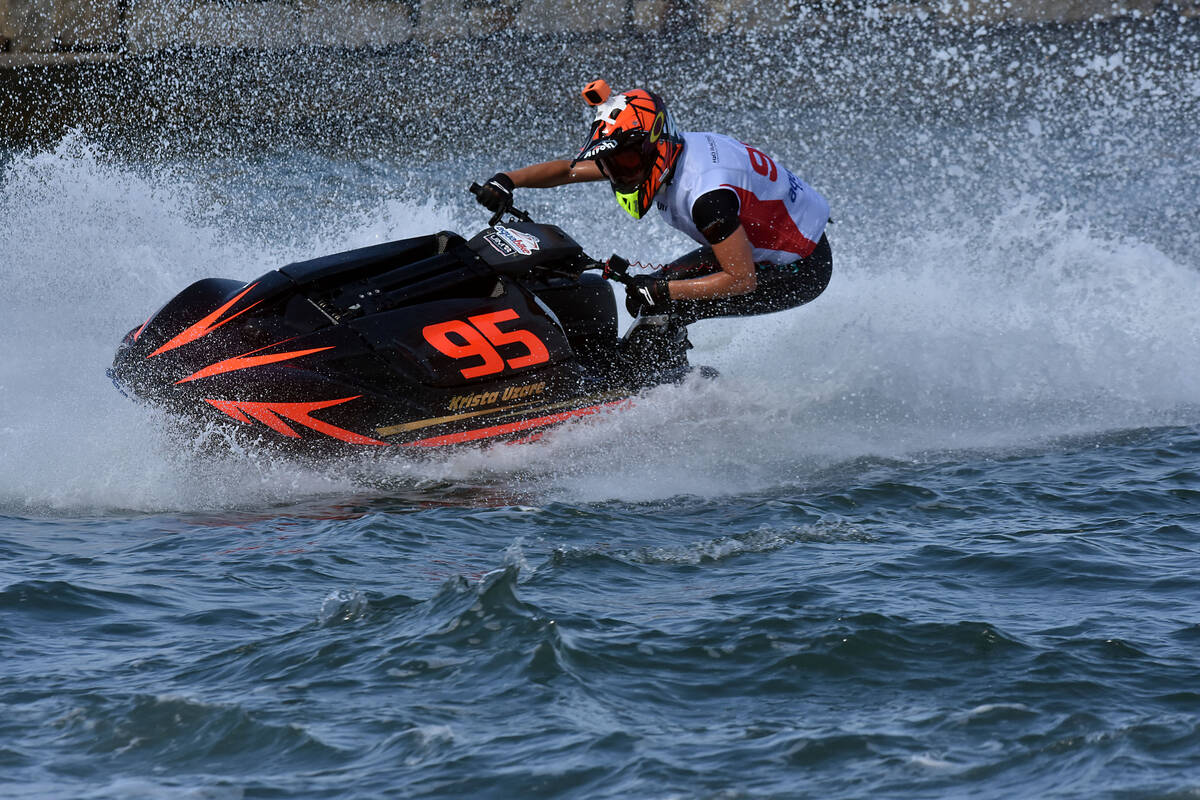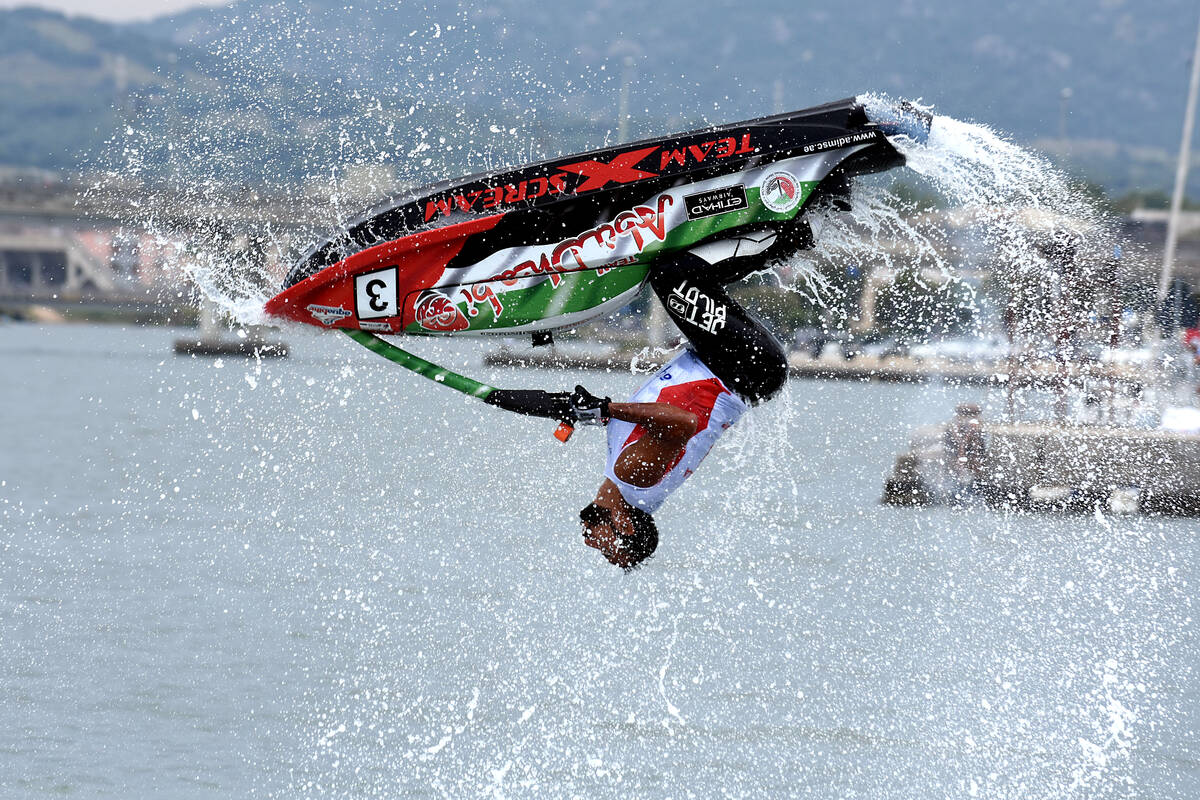 10 December 2018
SHARJAH SET FOR UIM-ABP AQUABIKE TITLE SHOWDOWN
Monday, 10 December, SHARJAH (UAE): The UIM-ABP Aquabike World Championship plays out its final act of the year over the next three days at the Grand Prix of Sharjah in what promises to be a thrilling season ending finale on Khalid Lagoon.
After two Grand Prix over back-to-back weekends in Gallipoli and Olbia in Italy the battle to end the year as world champion will be fought out over three motos and with 75 points on offer the coveted UIM-ABP world titles in all categories, Runabout GP1, Ski GP1, Ski GP1 Ladies and Freestyle are all still wide open and up for grabs.
Arguably the most anticipated face off is in Runabout between Frenchman Jeremy Perez and the defending world champion from Kuwait, Yousef Al Abdulrazzaq. It is a mouth-watering prospect, Perez looking for his first world title at the tenth time of asking and Abdulrazzaq going for a fifth and looking to make it four on the bounce.
The two title protagonists have traded moto wins and Grand Prix titles this season and are separated by just one point, 86 to 85, heading into the decider. Perez took his first moto win and Grand Prix title for four years in Olbia, but will have to produce something extra special in Sharjah where his record is poor with just two top three finishes and one runners-up podium slot in 2016.
The four-time UIM-ABP European Champion has come close to lifting the world title on numerous occasions, finishing runner-up to Teddy Pons in 2014 and finishing third in 2013 and 2015 – on both occasions the title going to Abdulrazzaq, but the Frenchman once again stands on the cusp of lifting the sport's biggest prize that has so far eluded him.
Al Abdulrazzaq stands in his way and his record in Sharjah is super impressive winning five of the seven motos and the Grand Prix title there for all three years on Khalid Lagoon, but the defending champion arrived in Sharjah carrying an injury after dislocating his left shoulder at an event last week in Thailand.
One rider who might have had say in the overall outcome if either of the front runners faltered was the man in third place, Hungary's Gyorgy Kasza, but he will be missing from the line up following a WADA infringement.
Outside the top three but with too much ground to make up to challenge for title honours are a clutch of riders capable of taking wins and points out of the leaders and are previous GP winners; Lars Akerblom, currently fourth in the standings and runner-up in the title race last year and James Bushell, runner-up in 2015 and who has qualified in pole in Sharjah twice but is having a poor season and down in 12th, whilst the likes of this year's European Champion Christophe Agostinho and Marcus Jorgensen are both capable of challenging for podium places, with UAE rider Rashed Al Tayer a potential spoiler.
In Ski GP1 Kevin Reiterer looks well-placed to regain the title he first and last held in 2015 and heads to Sharjah with a 14 point margin over the 2018 European Champion Raphael Maurin, picking up a first Moto win and podium for Victory Team in the season opener and then taking the GP win in Olbia with maximum points.
Reiterer is another with an impressive record on Khalid Lagoon, winning the GP title twice but his breakdown in last years' final Moto ended his unbeaten run and will be a stark reminder for the Austrian ace that nothing is a given.
Frenchman Maurin is the closest challenger and will feel that he is in with great chance after edging Reiterer in Gallipoli for overall victory and following that with another podium in third.
Forty points plus is the unlikely margin to overturn facing a duo of hopeful outsiders led by defending champion and last years' Sharjah victor Quinten Bossche in fourth and Stian Schjetlein who has podiumed twice in Sharjah and currently in fifth.
The Ladies division has produced some of the outstanding racing and performances of the season and is a three way fight for the title between Latvia's Krista Uzare, Sweden's two-time and defending champion Emma-Nellie Ortendahl and Estonia's Katriin Nilbe – all three picking up Moto wins this year and locking out the podium places.
Uzare has the advantage of a nine point cushion over Ortendahl, the pair delivering two standout motos in Gallipoli with the Latvian rider picking up her maiden UIM-ABP moto and GP win and they were at it again in the first moto in Olbia, Uzare again coming out on top. Then Nilbe stepped up and joined the title challengers' party, picking up her maiden moto success to split Uzare and Ortendahl, but has work to do in third, 23 points back of the points' leader.
There may be only 20 points separating first and second spots in Freestyle but barring some sort of meltdown or not turning up at all, the UAE's Rashed Al Mulla is as big as odds on favourite as there is to win the title.
The Emirati aerial trickster is in a league of his own, has maxed points in qualifying and every heat this year and heads to Sharjah unbeaten in five Grand Prix, with Italy's Roberto Mariani looking pretty much assured of the world ending runners-up slot, countryman Alberto Camerlengo locked in a three way fight for third with Russia's Alexander Kuramshin and Portugal's Paulo Nunes.
UIM-ABP Aquabike World Championship – top six:
Runabout GP1
1. Jeremy Perez (fra) – 86pts
2. Yousef Al Abdulrazzaq (kuw) – 85pts
3. Gyorgy Kasza (hun) – 66pts
4. Lars Akerblom (swe) – 43pts
5. Johan Johansson (swe) – 30pts
6. Christophe Agostinho (por) – 26pts
Ski GP1
1. Kevin Reiterer (aus) – 95pts
2. Raphael Maurin (fra) – 81pts
3. Mickael Poret (fra) – 53pts
4. Quinten Bossche (bel) – 52pts
5. Stain Schjetlein (nor) – 48pts
6. Ulrik Berntsen (nor) – 36pts
Ski GP1 Ladies
1. Krista Uzare (lat) – 90pts
2. Emma-Nellie Ortendahl – 81pts
3. Katriin Nilbe (est) – 67pts
4. Mollie Fearn (gbr) – 46pts
5. Jasmiin Yprause (est) – 35pts
6. Sofie Borgstrom (swe) – 34pts
Freestyle
1. Rashid Al-Mulla (uae) – 100pts
2. Roberto Mariani (ita) – 80pts
3. Alberto Camerlengo (ita) – 59pts
4. Akexander Kuramshin (rus) – 51pts
5. Paolo Nunes (por) - 50pts
For full classifications:
https://www.aquabike.net/standings
UIM ABP Aquabike Grand Prix of Sharjah - schedule
Tuesday, December 11
09.30-12.30 Free Practice
14.30-17.30 Pole Position
Wednesday, December 12
10.00-12.00 Moto 1
15.00-17.00 Moto 2
Friday, December 14
10.15-12.15 Moto 3