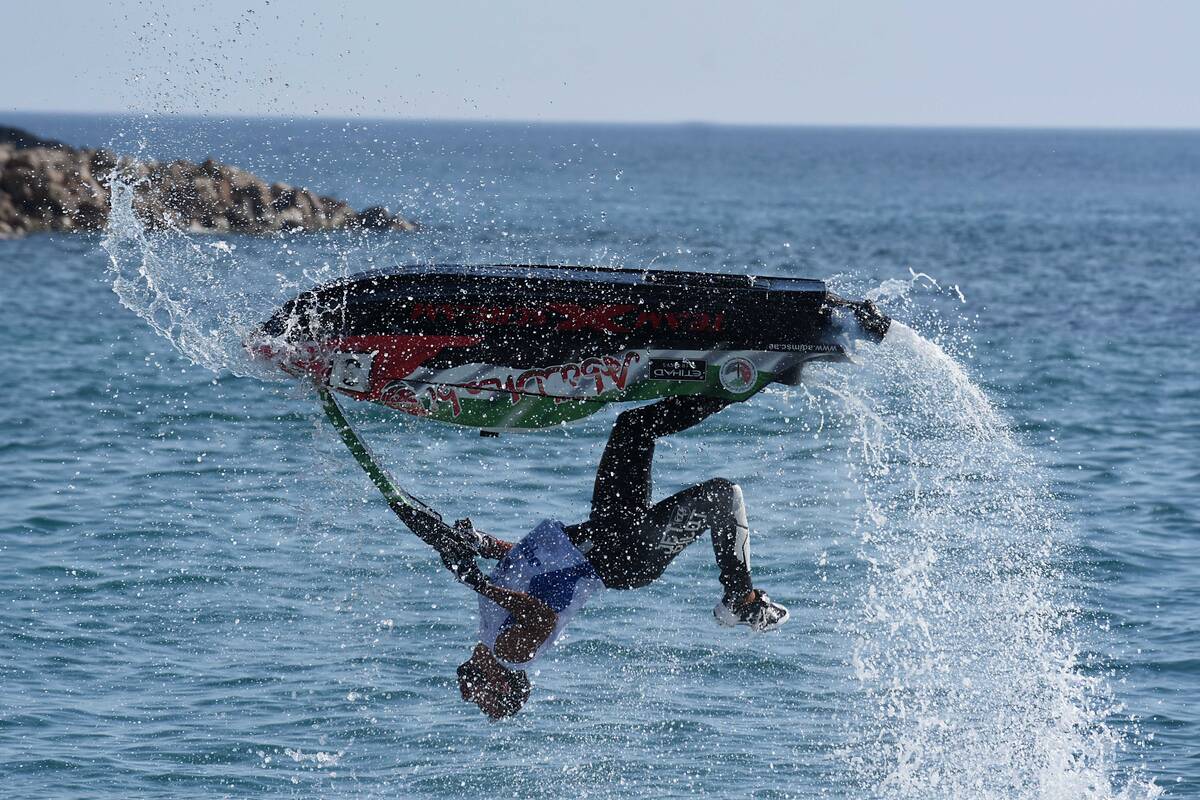 26 May 2018
TEAM ABU DHABI'S RASHED AL MULLA WINS IN FREESTYLE
Saturday, 26 May, GALLIPOLLI (Italy): Rashed Al Mulla is now unbeaten in seven heats in Freestyle launching his season with another typically flamboyant series of ticks to win heat 1 at the UIM-ABP Aquabike Grand Prix of Italy, but was pushed all the way by Roberto Mariani.
Team Abu Dhabi's Al Mulla's style, extensions and overall flair gave him the edge over Mariani by just seven points to secure the win.
Alberto Camerlengo enjoyed a close battle with Paulo Nunes and Alexander Kuramshin to seal third place by two points.
For full classifications: