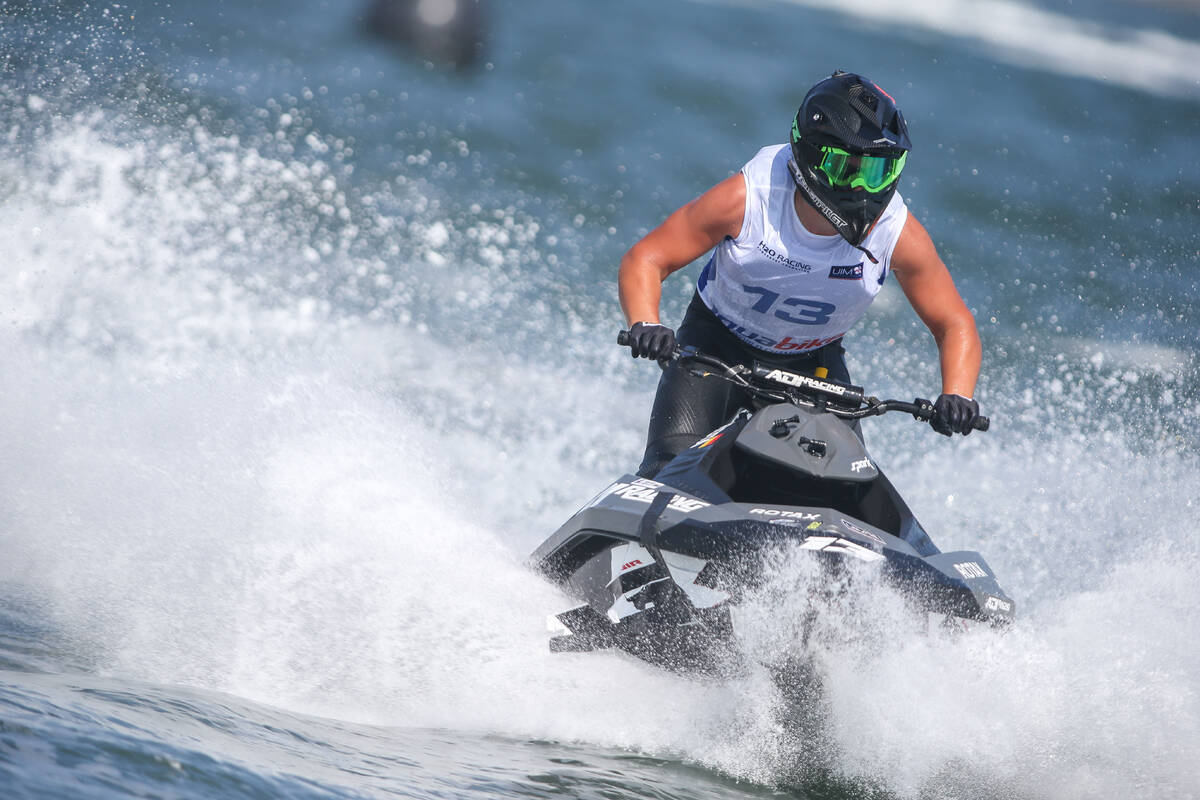 02 June 2018
VICTORY FOR PHILIP SALOBIR IN RUNABOUT GP4
Saturday, 2 June, OLBIA (Sardinia, Italy): Philip Salobir made a brilliant start to take victory in the opening Moto in Runabout GP4 by 3.43s at the UIM-ABP Grand Prix of the Mediterranean.
The German rider made up six places on the rolling start to take the lead and never looked like giving it up despite the constant attention from Denmark's Rasmus-Koch Hansen who led home his fellow countryman Palle Thaagaard.
Jordi Thomas took the chequered flag in fourth but was handed a 15 second post-race penalty for not maintaining his lane at the start and dropping to ninth, gifting the place to Mattias Siimann with Samuel Johansson in fifth ahead of Edvin Samuelsson.
For full classifications:
https://www.aquabike.net/results