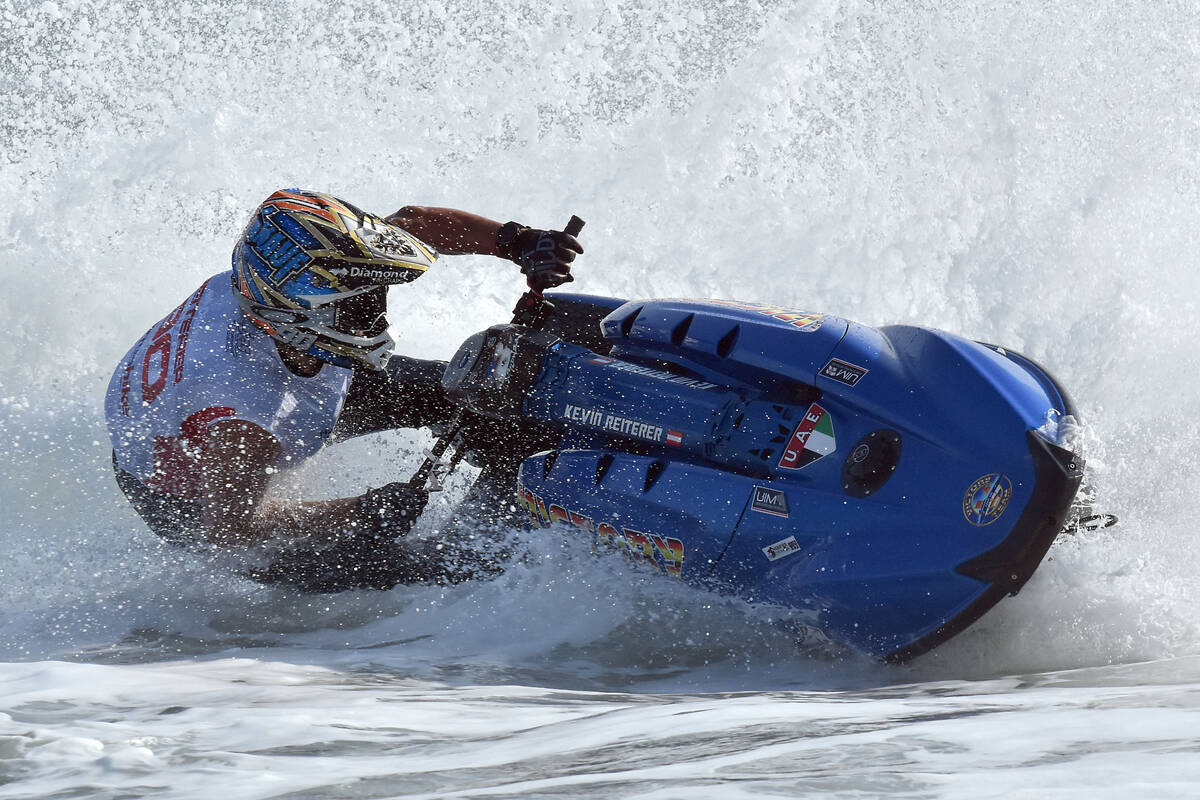 11 December 2018
VICTORY TEAM'S KEVIN REITERER TOPS TIMESHEETS IN SKI GP1
Tuesday, 11 December, SHARJAH (UAE): Championship leader Kevin Reiterer rounded out a perfect day on Khalid Lagoon topping the timesheets in Ski GP1 in this afternoon's official qualifying and both of the morning's practice sessions.
The Victory Team rider owned qualifying, comfortably quickest in the first 15 minute session and then blitzing the field in Q2, with a 1:58.9s lap, 4.84s quicker than defending champion Quinten Bossche.
Nacho Armillas made an impressive return to the UIM-ABP tour after being side lined for more than a year after breaking his left leg in 2017, pulling out a 2:04.21s lap to seal third place, with Raphael Maurin in fourth.