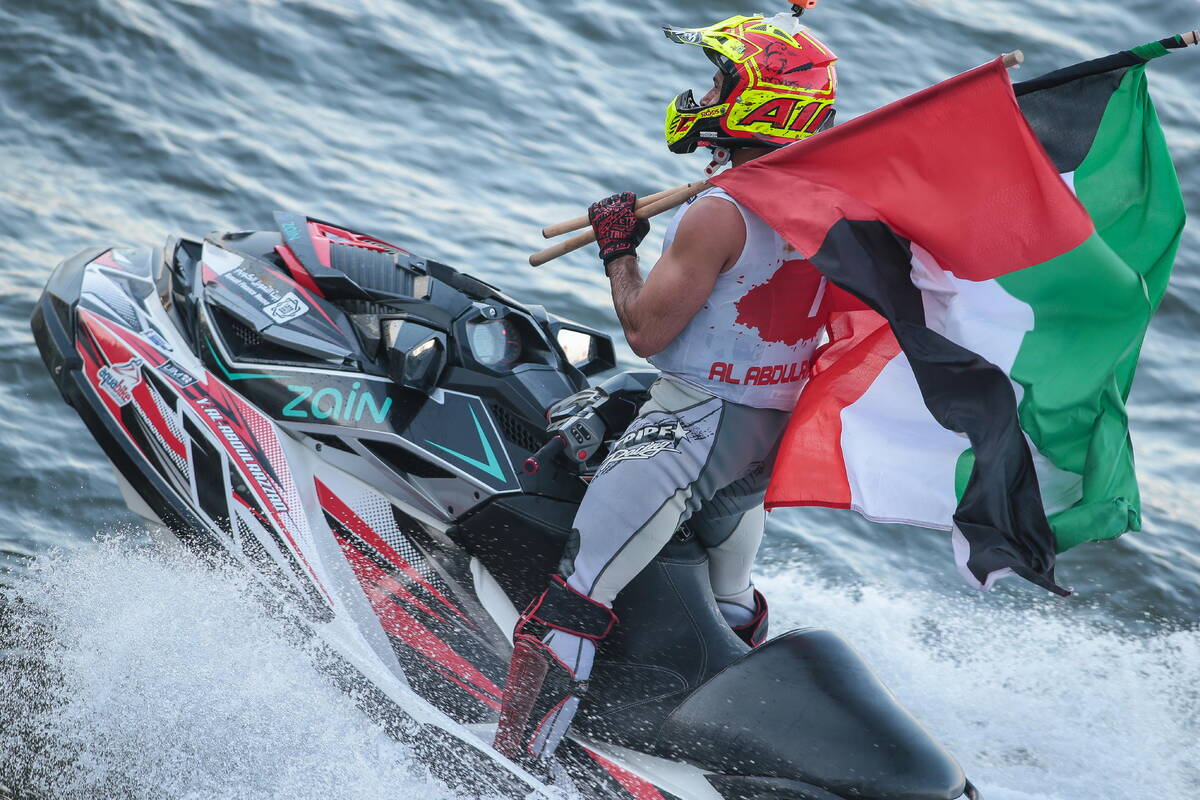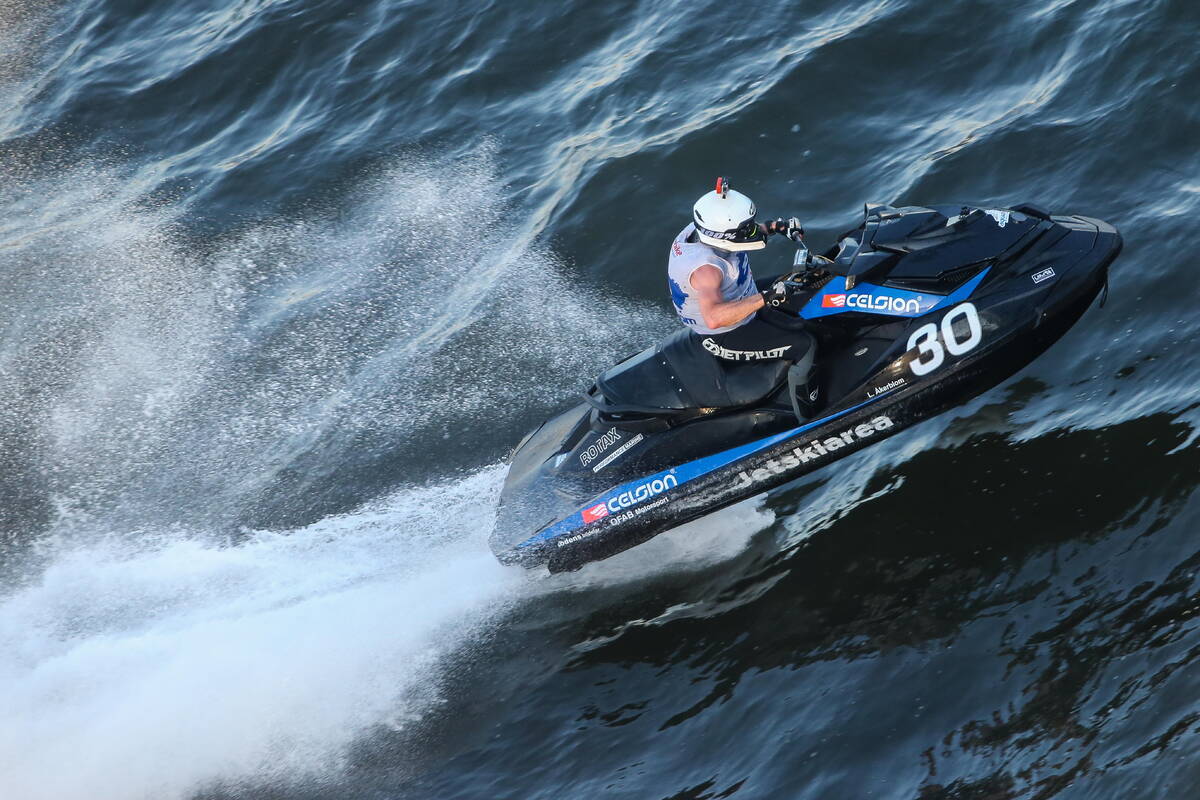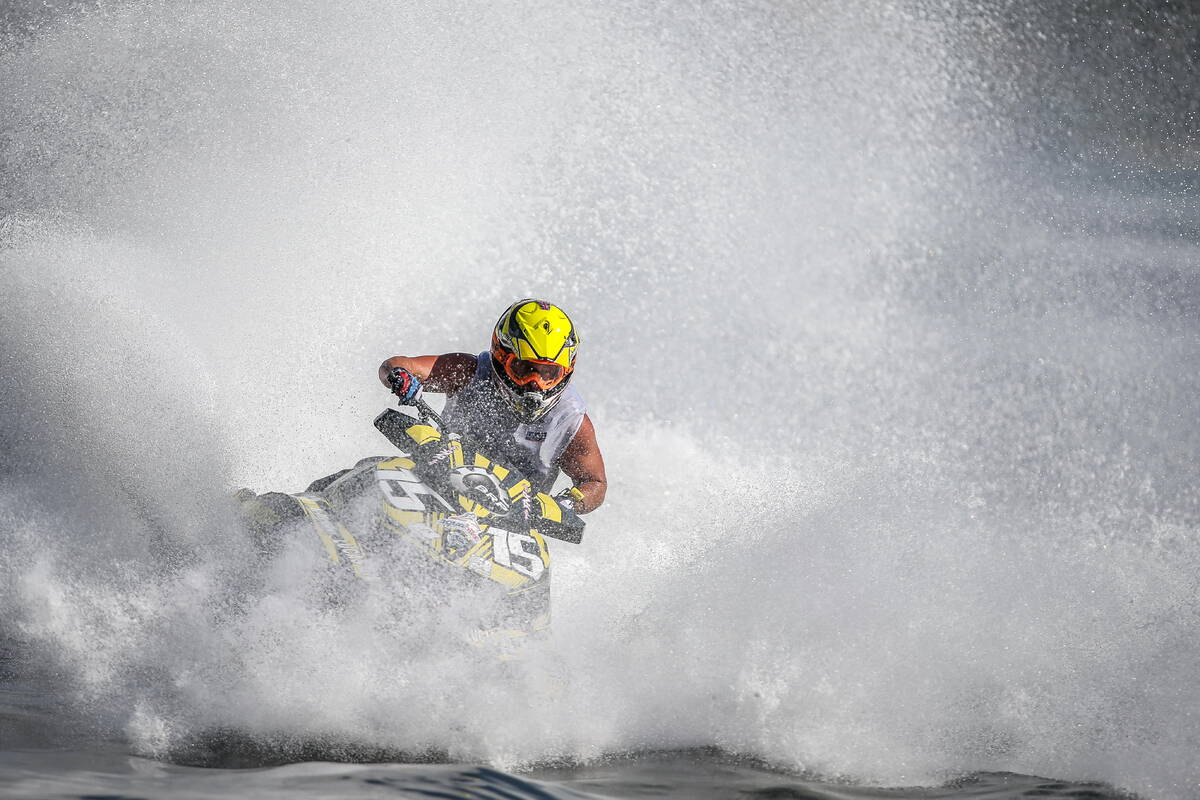 04 April 2018
WHO WILL STEP UP TO CHALLENGE CHAMPION ABDULRAZZAQ IN 2018?
Wednesday, 4 April: For the third year in succession the man to beat in Runabout in this year's UIM-ABP Aquabike World Championship will be Yousef Al Abdulrazzaq who heads up a 17-strong provisional entry of riders from 14 countries.
The 37-year-old ace from Kuwait is the most successful Runabout rider on the UIM-ABP tour and will be aiming to defend his title and make it four on the bounce to take his world title tally to five.
But amongst his 16 challengers he faces some stiff opposition, not least from hard charging Swede Lars Akerblom and the always impressive Brit James Bushell who finished second and third respectively in 2017. Both have beaten the champion and are proven Moto and GP winners.
Portugal's Christophe Agostinho and France's Jeremy Perez are two more who will figure in the title race; Agostinho has shown his sheer pace on many occasions only to be thwarted by technical issues, whilst four-time European Champion Perez will be determined to win the title that he has come so close to but has so far eluded him.
The 2018 line-up also introduces some new names to the UIM-ABP tour, with Anthony Radetic, Alexander Roberto and Pancho Marjak set to make their series debuts.
2018 RUNABOUT RIDERS
1 Yousef Al Abulrazzaq (kuw)
5 Rashed Al Tayer (uae)
10 Christophe Agostinho (por)
13 Pancho Marjak (fin)
15 James Bushell (gbr)
17 Wu Ronghua (chn)
19 James Masterton (aus)
21 Patrice Pellier (fra)
22 Anthony Radetic (usa)
25 Andrzej Wisniewski (pol)
26 Alexander Roberto (esp)
30 Lars Akerblom (swe)
44 Lorenzo Benaglia (ita)
66 Frederik Brandau (ger)
73 Mindaugus Jaciauskas (ltu)
84 Johan Johansson (swe)
86 Jeremy Perez (fra)