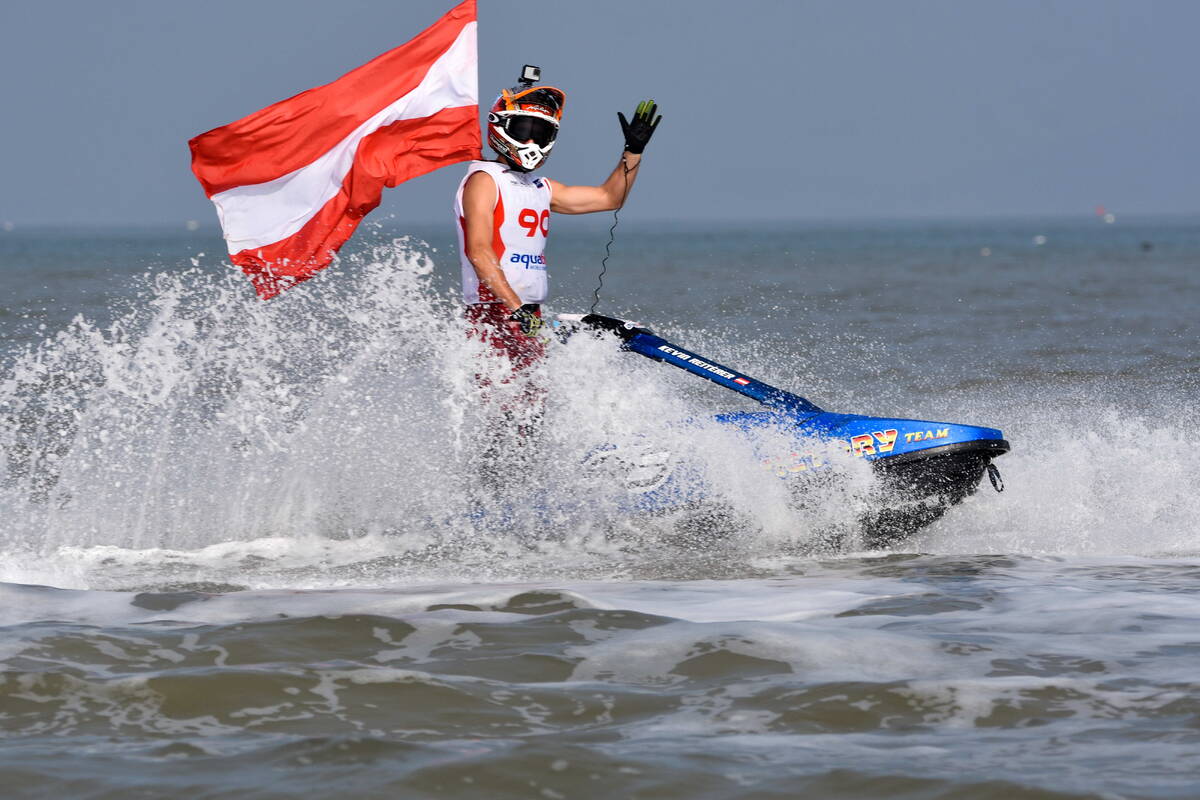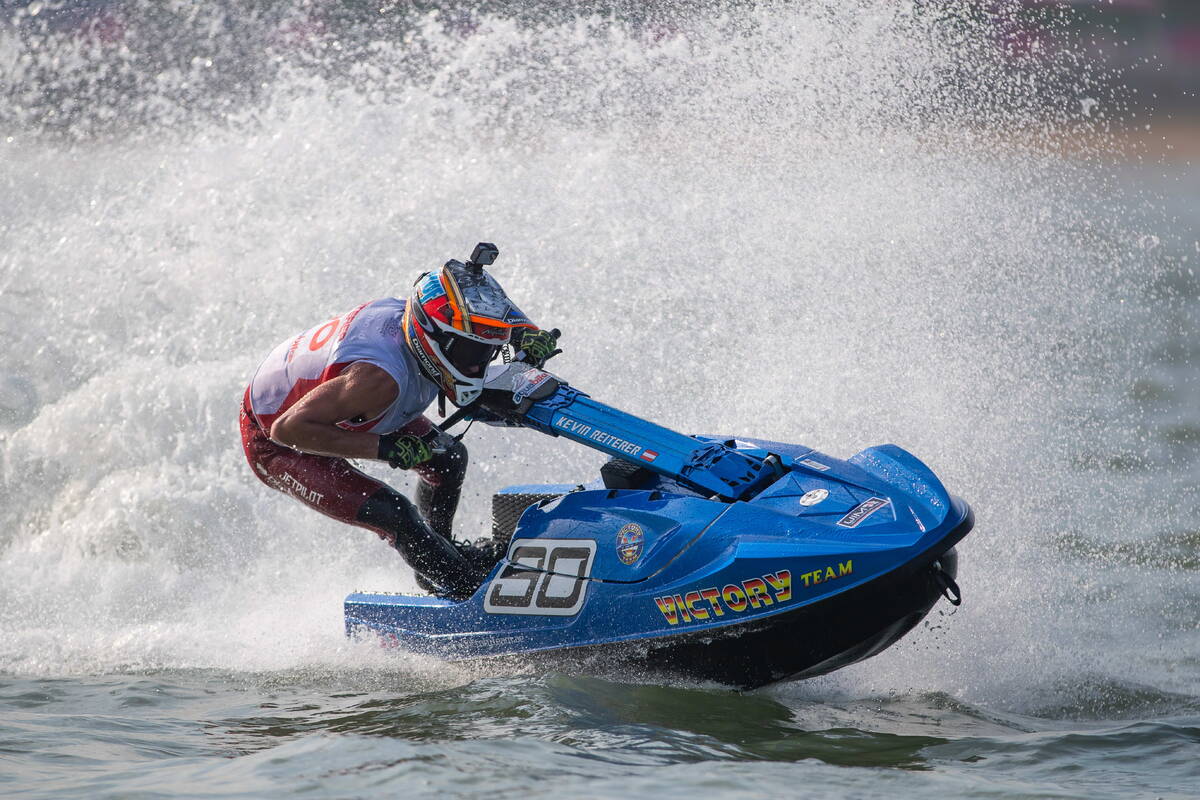 29 November 2019
A THIRD SKI GP1 WORLD TITLE A POINT AWAY FOR REITERER
Friday, 29 November: Victory Team's Kevin Reiterer will line up in Sharjah for the final Grand Prix of the season on 18-21 December within touching distance of completing a successful title defence and claim his third championship in five years.
Reiterer picked up his third Grand Prix title of the year with a perfect scorecard in Qingdao in October and tops the standings with 222 points and will seal the deal with a solitary point in the first moto.
The 27-year-old Austrian ace landed his first world crown in Sharjah in his debut UIM-ABP season in 2015 and has a great record on Khalid Lagoon, winning the Grand Prix title three times and all but one moto and will be looking to wrap up his year in style to round out a remarkable run since signing with the Dubai outfit in 2018 and teaming-up with Team Manager Chris Wilkinson who heads up the race development programme.
The defending champion has an impressive record on the UIM-ABP tour, his 19 Grand Prix outings netting 11 titles, 26 moto wins and two world and European titles. He topped the prestigious UIM-ABP World Rankings last season and is in an unassailable position to do the same this year.
The battle to be best of the rest and on the year-end championship podium is led by Norway's Daniel Svae Andersson on 148 points, the only rider who mathematically can still win the title. But to do so he has to win all three motos and Reiterer fail to point!!
Andersson has enjoyed his best season on the tour picking up two podium finishes and four top three moto slots and heads a quintet of riders split by 26 points, with Hungary's Barnabas Szabo 15 points adrift in third, Norwegian Stian Schjetlein and Denmark's Anders Keller tied in fourth on 125, Frenchman Axel Courtois three points further back in sixth.