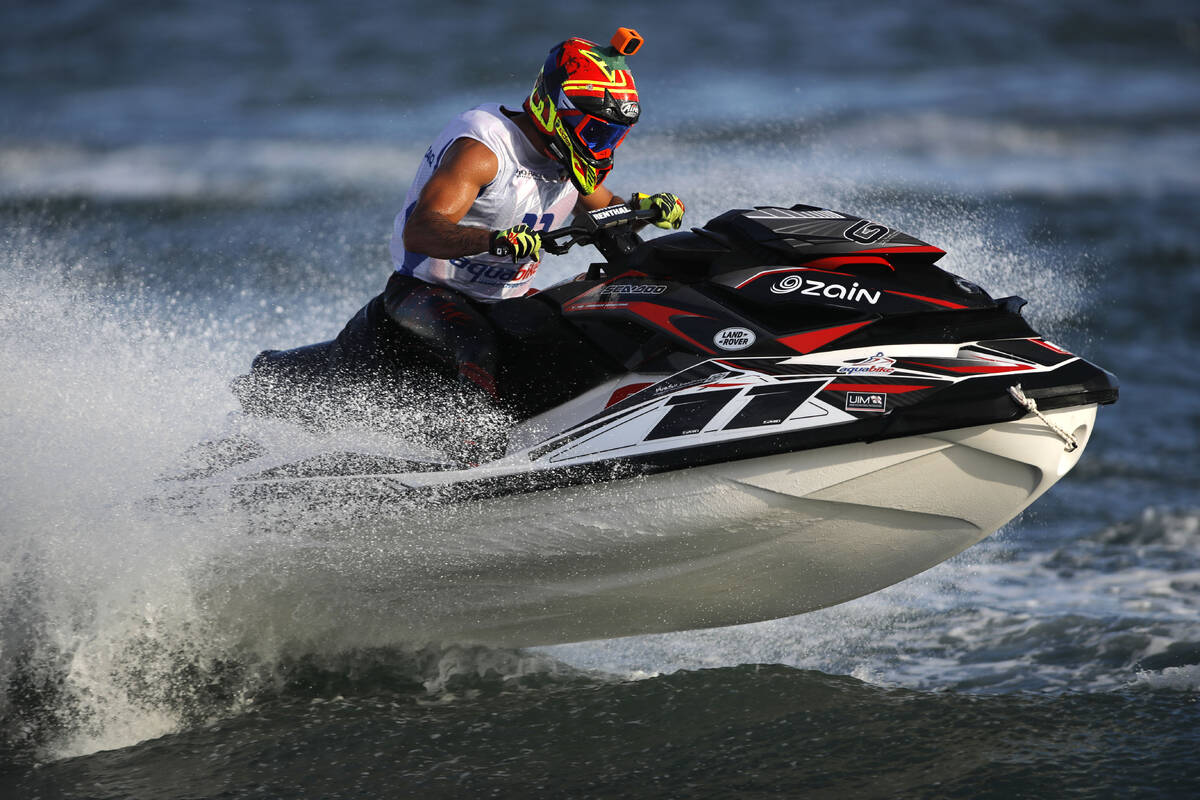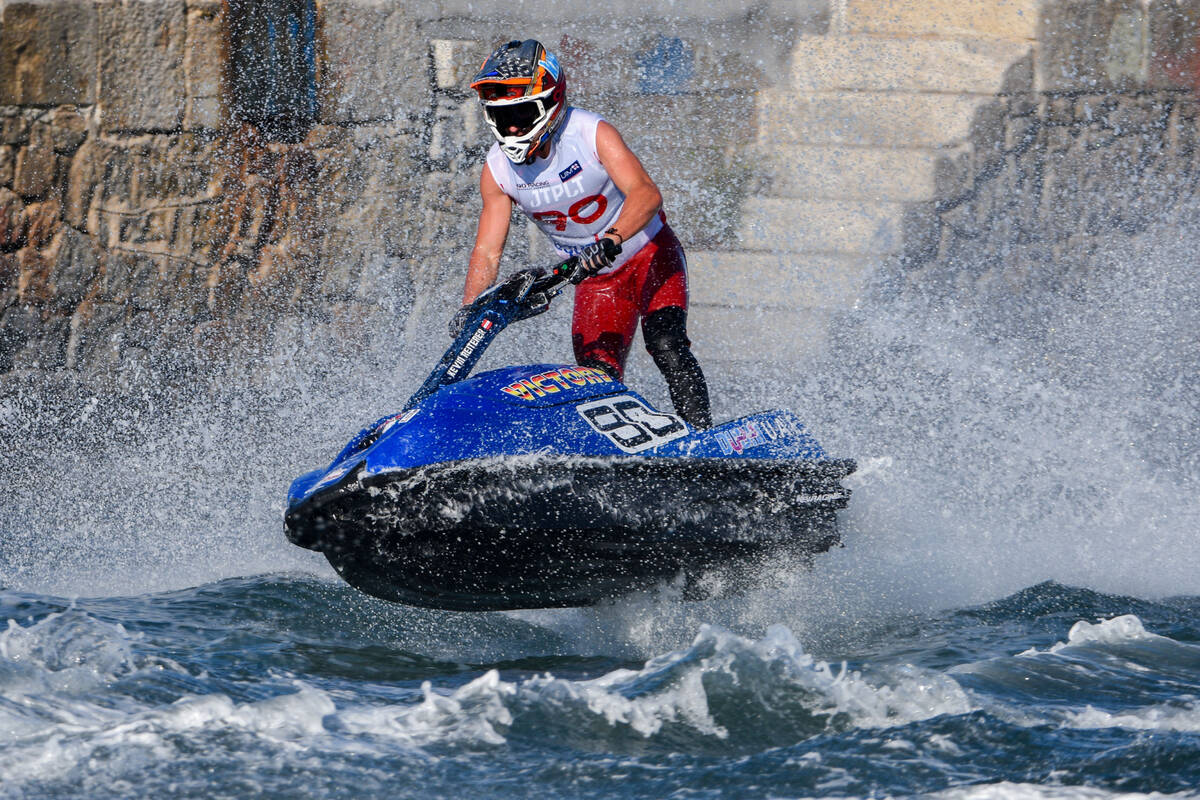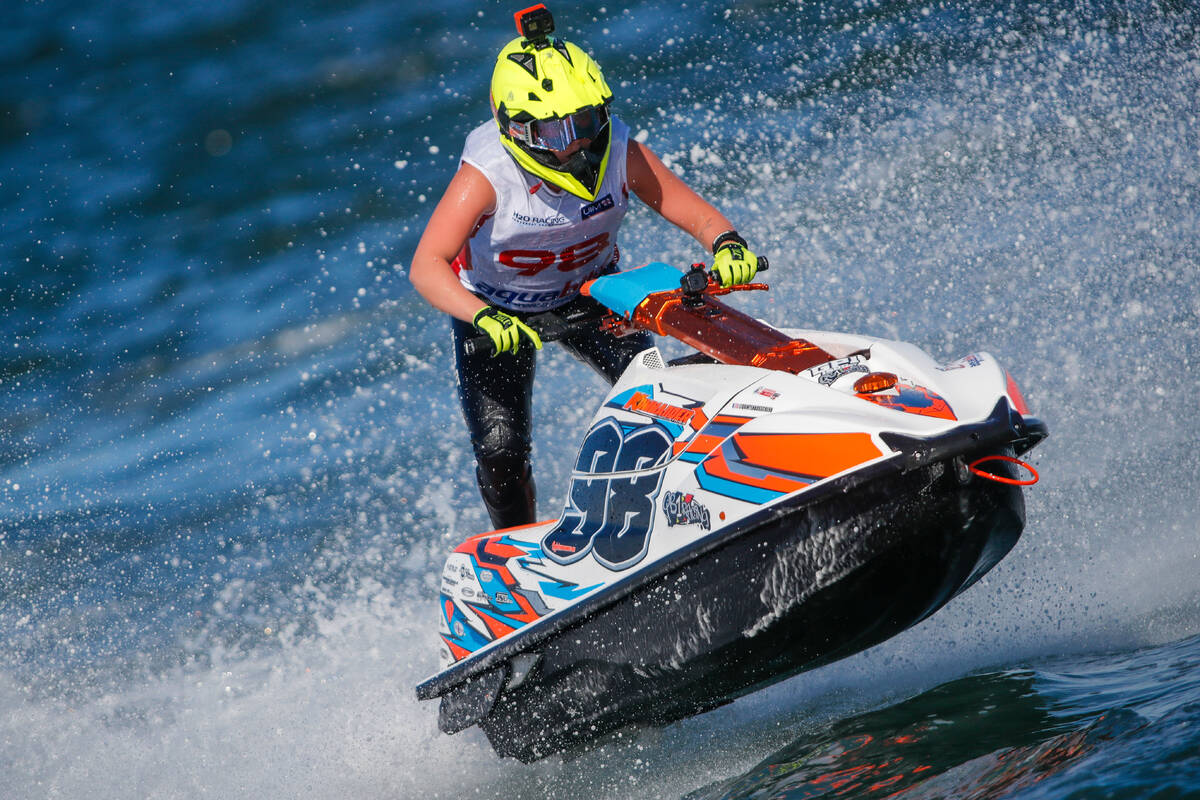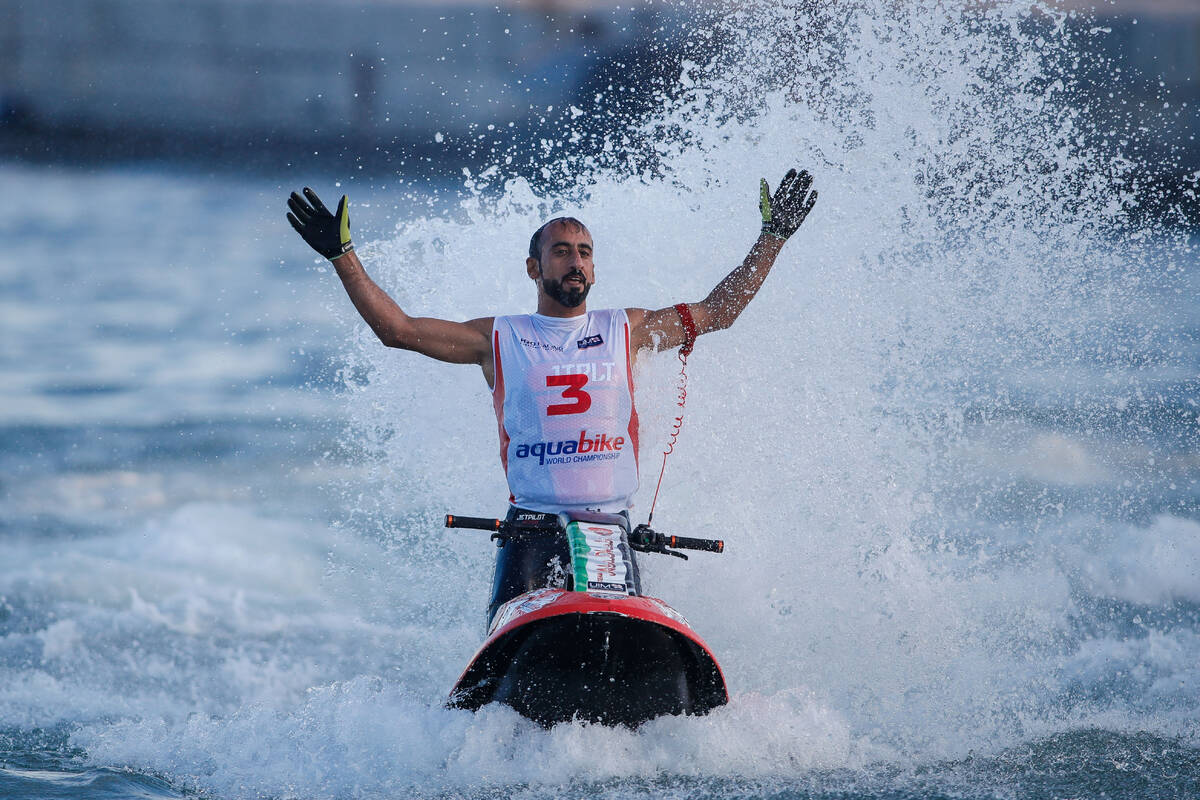 01 June 2019
ABDULRAZZAQ BACK IN TITLE RACE AFTER VICTORY IN MOTO 1 – AL TAYER MOVES AHEAD IN CHAMPIONSHIP STANDINGS
*Reiterer hits back to win Moto 2 in Ski – Ortendal wins again and on course for GP win
Saturday, 1 June, OLBIA (Italy): Yousef Al Abdulrazzaq rounded out a thrilling and incident-filled day of racing at the UIM-ABP Aquabike Grand of Italy in Olbia, cruising to victory in today's first of two Motos in Runabout GP1 to kick-start his season and put himself back in the title race.
Second place for Rashed Al Tayer moved the Abu Dhabi rider into the outright lead in the championship standings, with Jeremy Perez suffering a blow to his campaign after being forced to retire on lap 4 with steering problems.
In Ski GP1 the eagerly anticipated head-to-head between Kevin Reiterer and Quinten Bossche after the pair collided in Moto 1 earlier in the day produced a thriller, with the defending champion taking his revenge and turning the tables on rival and Moto 1 winner Bossche to take his fourth Moto win of the year, the pair tied on 47 points heading into the deciding Moto.
In the Ladies division Emma-Nellie Ortendahl produced another perfect performance to take her second win of the day and is on target to claim the Grand Prix title.
Starting from pole Abdulrazzaq immediately found himself behind and chasing Perez who looked to be in control until lap four when he slowed and limped off the circuit, Abdulrazzaq hitting the front and extending out to an unassailable lead lap by lap to win by 26.46s.
From tenth at the start Al Tayer immediately made up places and moved into third by lap 3 then gaining a place with Perez's exit, with Marcus Jorgensen coming home a distant third and 85seconds behind the race winner.
Behind the leading trio a frenetic battle unfolded, Anton Pankratov holding off Roberto Alexander with Andrzej Wisniewski chasing down and eventually passing Christophe Agostinho to move into and finish in sixth.
The battle for the win in Ski was a classic between the defending and a former champion, Bossche leading from pole and hounded for seven laps by Reiterer and eventually forcing a mistake from the leader, Reiterer hitting the front and going on to claim the win by 11.70s and take revenge.
A brilliant third place in Moto 2 went to Mickael Poret after holding off Barnabas Szabo, the duo tied on 36 points heading into the decider, with Stian Schjetlein and Ulrik Berntsen rounding out the top six.
Emma-Nellie Ortendahl remains unbeaten in competition this season and produced yet another virtuoso performance to take her second win of the day, with Estelle Poret moving up from fourth to finish 17.02s behind Ortendahl in second and move into second overall in the Grand Prix standings, Jonna Borgstrom coming home in third ahead of Mollie Fearn and Sofie Borgstrom.
Rashed Al Mulla remains on course for an eighth consecutive Grand Prix title, the UAE Freestylers spectacular array of individual tricks and combinations rewarded with 90 points from the judges, Roberto Mariani edging out newcomer Niels Wllems 82-80.
For full classifications: https://www.aquabike.net/results