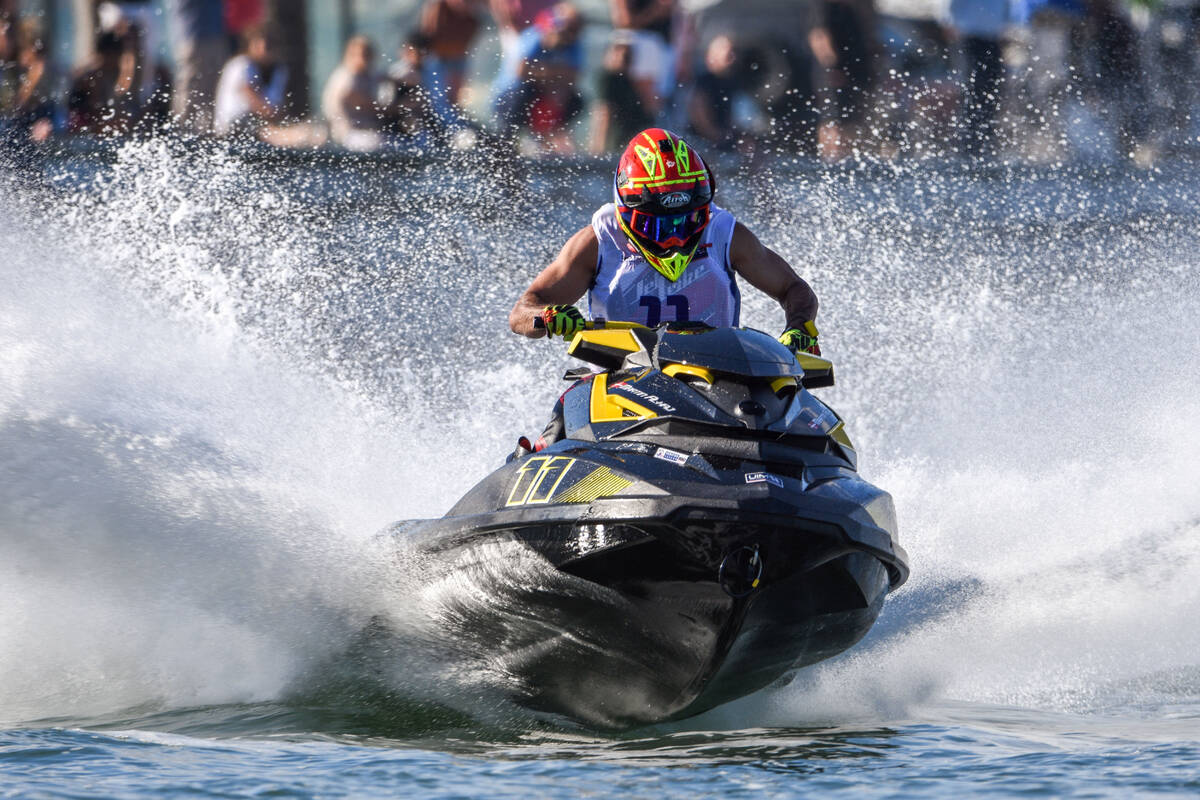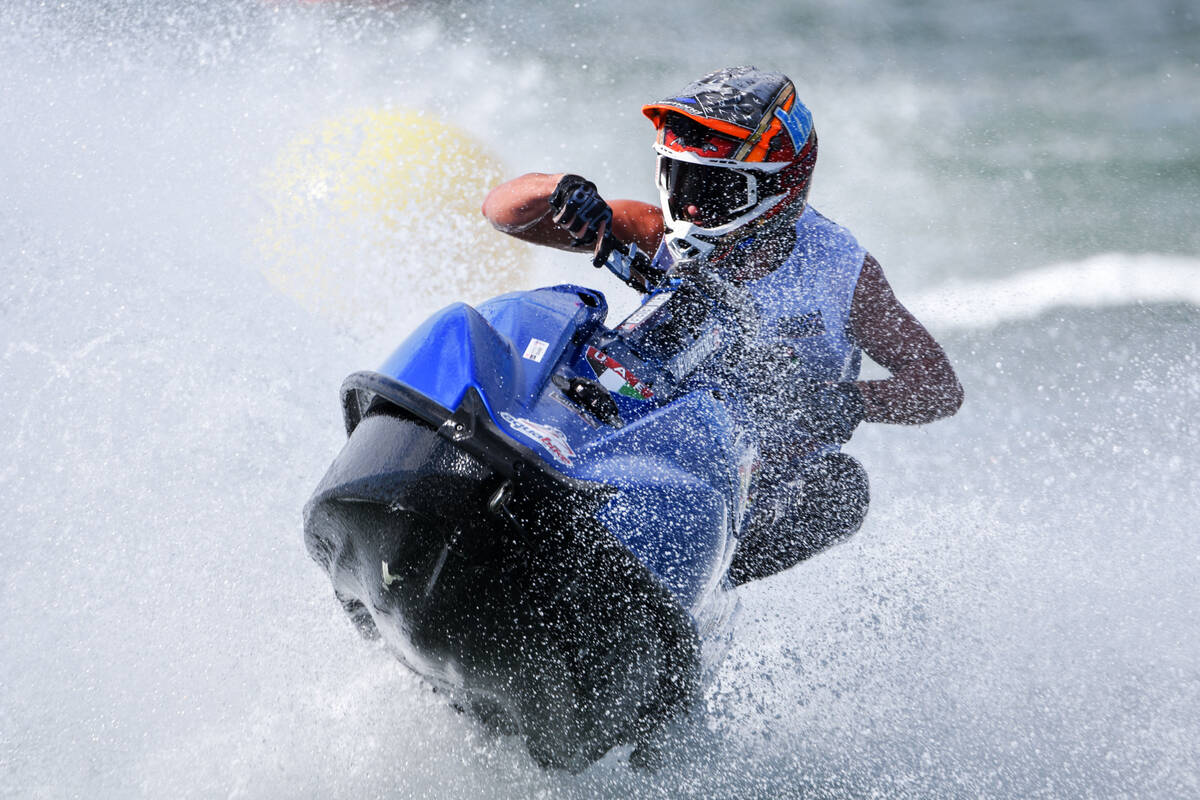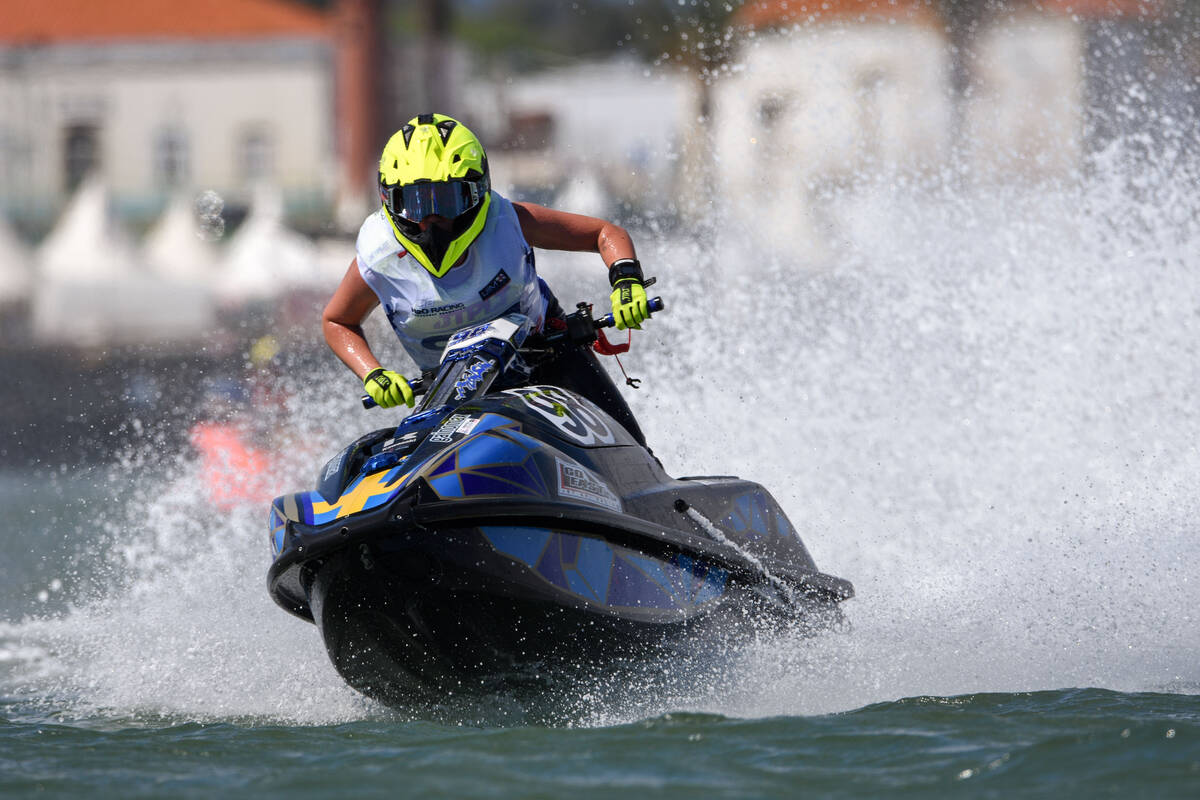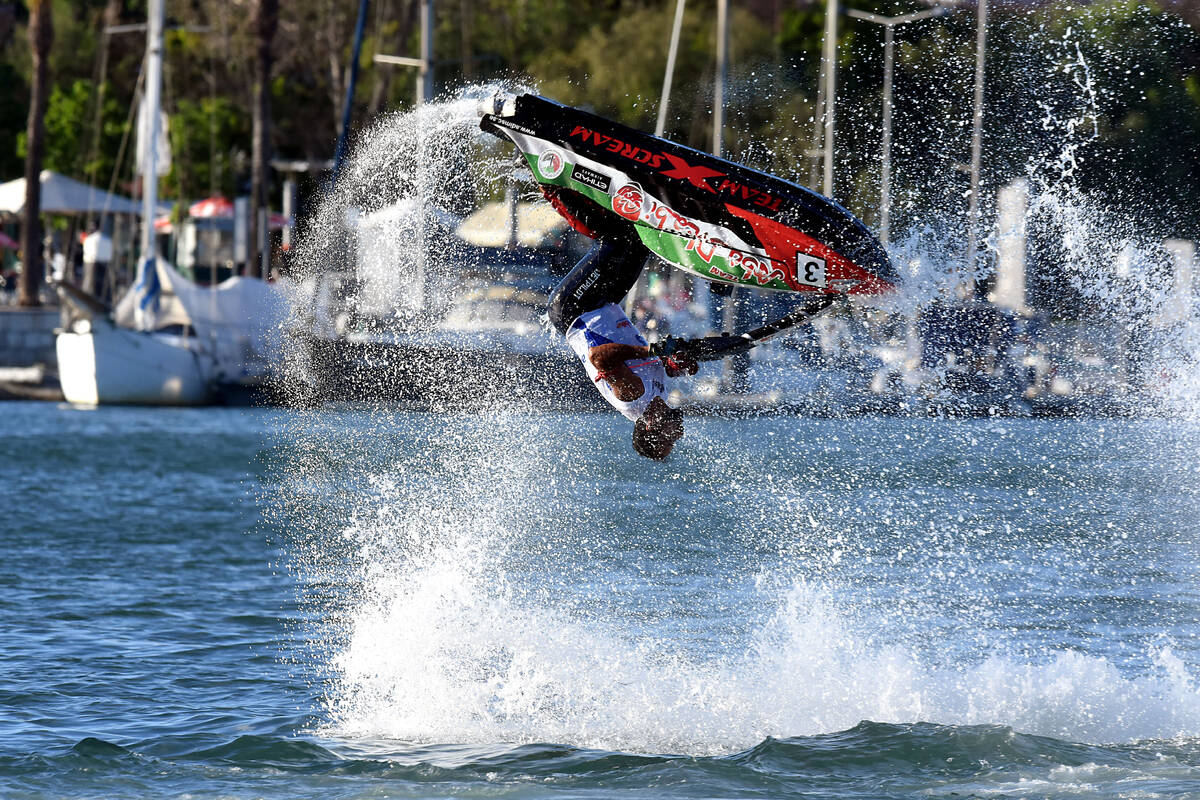 10 May 2019
ABDULRAZZAQ, REITERER, ORTENDAHL QUICKEST IN THRILLING AFTERNOON OF QUALIFYING
*Team Abu Dhabi's Rashed Al Mulla sets the standard in Freestyle
Friday, 10 May, PORTIMAO (Portugal): A massive 81 rider entry from 28 countries for the opening round of the 2019 UIM-ABP Aquabike World Championship in Portimao produced a spectacular afternoon of racing on the Arade River in today's official qualifying for the first Moto of this weekend's Grand Prix of Portugal, Yousef Al Abdulrazzaq, Kevin Reiterer and Emma-Nellie Ortendahl taking pole position in their respective categories.
In Runabout GP1 world ranked number1 Yousef Al Abdulrazzaq and defending world champion Jeremy Perez both had to up their game after being outpaced in the first 15 minutes session by Mattia Fracasso and Team Abu Dhabi's Rashed Al Tayer, the quickest of the 23 rider line-up.
But in Q2 and with the field reduced to 10 both hit back and setting the top two times on their opening runs, with four-time champion Abdulrazzaq taking the pole with a 1:33.82s lap, Perez edged out by 0.80s.
After sneaking into Q2 in ninth place, one spot ahead of his father Johan, Samuel Johansson produced a stunning 1:36.74s lap to go third quickest ahead of Al Tayer with Rasmus Koch Hansen in fifth, Fracasso dropping to sixth.
Defending Ski GP1 World Champion Kevin Reiterer was made to work hard for his first pole position of the new season, narrowly edging out Marten Manni by two-hundredths of a second in a thrilling encounter.
The Victory Team rider dominated both the morning practice sessions and looked comfortable after Q1, going quickest with a 3.14s advantage over Lukas Binar and a 3.29s advantage over Manni, but he was then put under huge pressure in Q2.
With less than 90 seconds on the clock Reiterer was one-hundredths shy of the pole and went for what was his last flying lap, overturning the tiniest of margins to steal the pole by 0.2s seconds with a 1:37.57s last gasp lap.
Stian Schjetlein improved his time by over four seconds in Q2 to leapfrog Binar and set the third best time of 1:40.25s, Daniel Svae Andersen going fifth quickest with Barnabas Szabo rounding out the top six.
In the Ladies division in what she described as one of the most intense sessions ever, Emma-Nellie Ortendahl produced a brilliant final lap to snatch pole position from Jasmiin Ypraus in the closing stages of yet another thrilling session.
After taking it easy in the morning's practice session which was dominated by Ypraus, it was Ortendahl who owned top spot in qualifying, going quickest in Q1 from Ypraus by 0.39s, but with the clock timing out in Q2 it looked as if she would have to settle for second place before a blistering final lap of 1:40.67s gave her the pole by 0.30 seconds.
An excellent third place in qualifying went to young Sofie Borgstrom with a best lap of 1:45.59s with Jessica Chavanne in fourth ahead of Jonna Borgstrom and Estelle Poret.
In Freestyle it was Team Abu Dhabi's defending world champion Rashed Al Mulla who once again set the standard with an impressive array of tricks and out scoring nearest challenger Jaroslav Tirner by 14 points to seal top spot as he bids to extend his Grand Prix winning streak to seven.
The UAE aerial trickster topped the points in variety and in style and although matched by some in quantity and extensions, scored 94 out of a maximum 100, with Niels Willems impressing on his UIM-ABP debut in third place with 78 points, Robert Mariani in fourth.
For full classifications: