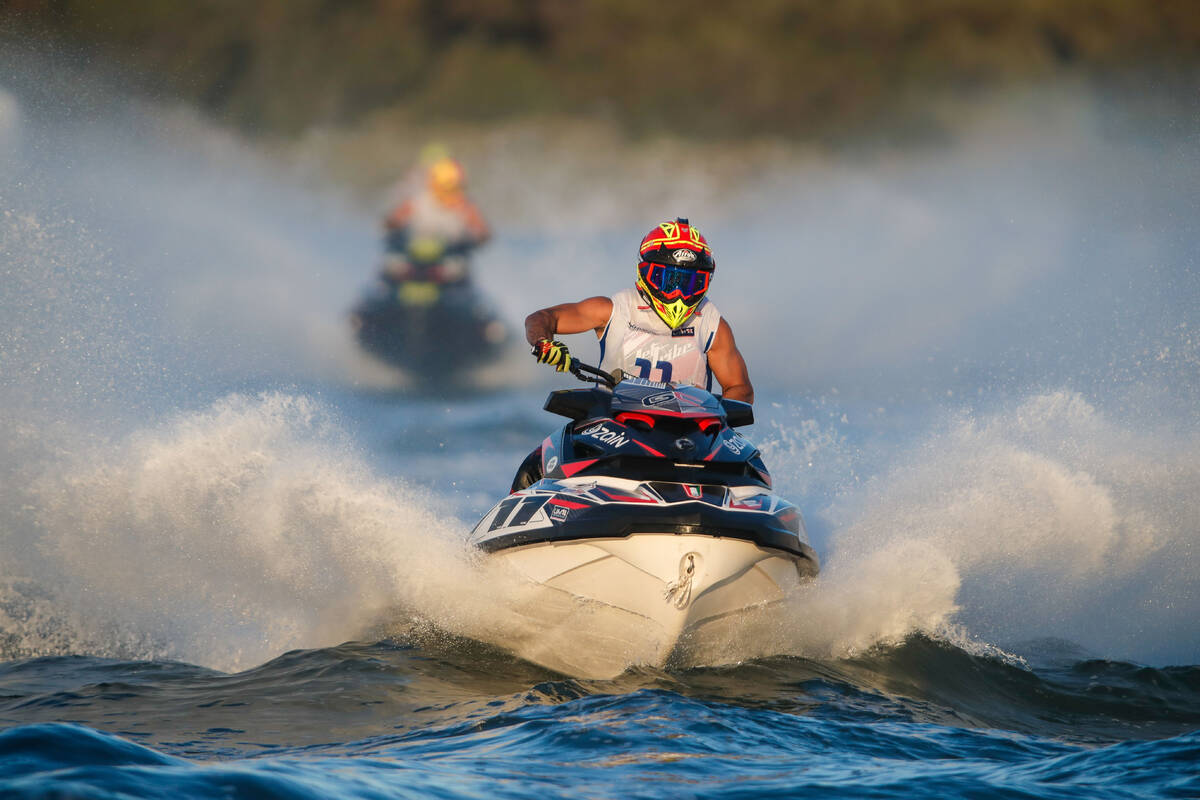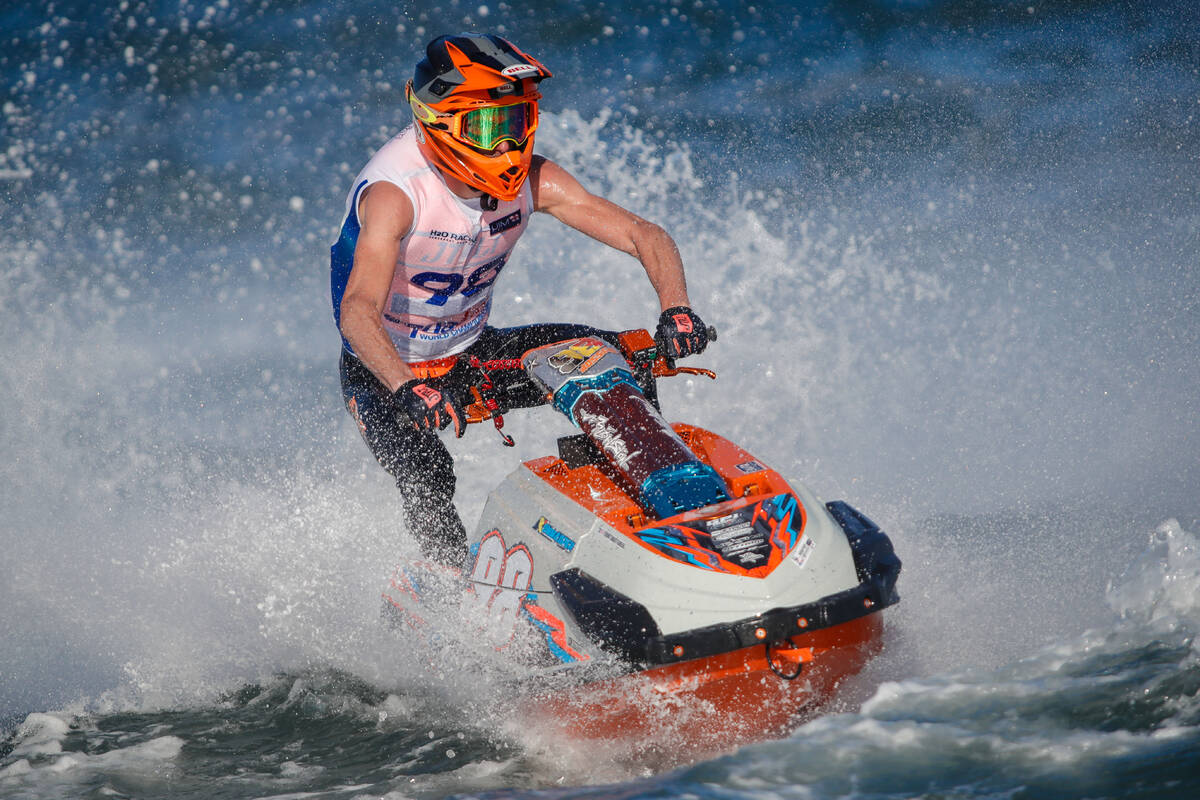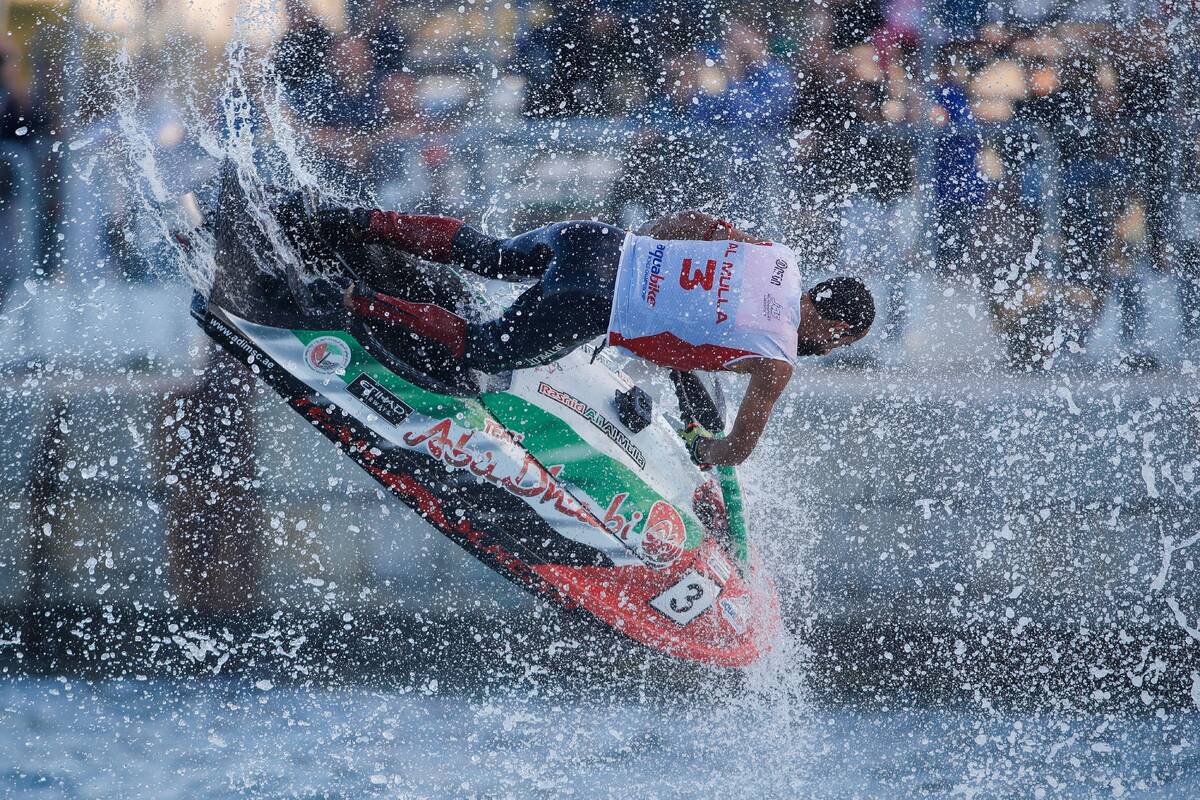 31 May 2019
ABDULRAZZAQ TAKES POLE IN RUNABOUT – AL TAYER HITS TROUBLE
*Al Mulla takes top spot in Freestyle – Bossche and Ortendahl start from pole in Ski
Friday, 31 May, OLBIA (Italy): Yousef Al Abulrazzaq produced a pair of stunning laps to top the time sheets in both qualifying sessions in Runabout GP1 and will start Moto 1 from pole position.
After the disappointment of leaving Portugal with just four points after technical issues in Moto 1 and a DNF in the second, the Kuwaiti hit back to claim his second pole of the year and was the only rider to go sub 1:21 seconds, securing the pole with 1:20.80. "It was my first outing on the new bike and the first impressions are very good," said the four-time champion. "I don't fully have confidence in the handling yet so I need to think about the adjustments I need to make. But the bike is really very good but I want it better for tomorrow."
It was a disappointing day and ending to the session for Portugal Grand Prix winner Rashed Al Tayer. After posting the second quickest time in Q1, the Abu Dhabi driver was towed off the circuit early in Q2 with technical problems and without posting a time and will start Moto 1 from P10.
Defending champion and the current points' leader with Al Tayer, tied on 47, could only manage fifth in Q1 but came back strongly in Q2 with a 1:22.68s lap to go second quickest but 1.88s off the pole sitter, with Marcus Jorgensen in third with 1:23.32.
Young Samuel Johansson once again produced a very strong showing coming home in fourth ahead of Rasmus Koch Hansen and Anton Pankratov.
In Freestyle the unrelenting Rashed Al Mulla produced another impressive series of tricks and combinations to take top spot with 87 points, with UIM-ABP tour newcomer Niels Willems second, Roberto Mariani third.
Al Mulla unleashed a series of barrel rolls, backflips and multiple combinations, ending his session with an 11 trick combination and a 720 aerial to sign off.
Quinten Bossche made a huge statement and marked his return to the UIM-ABP tour after missing the season opener in Portugal taking a stunning pole position in Ski GP1 to oust championship leader Kevin Reiterer, with Antoine Goethals producing arguably his best outing going third quickest. "I don't know what that says but we have been working really hard and putting in the hours in training. We came here to compete and to have two Belgian riders in the top three is great. I am very happy with today and am looking forward to the battle with Kevin and Antoine tomorrow." said Bossche.
Reiterer topped the time sheets in Q1 and was first out in Q2 and immediately went to the top of the time sheets, improving on his Q1 time by nearly five seconds to take provisional pole with a 1:33.60s lap, but was immediately outgunned by a brilliant lap by 2017 champion Boscche, posting a sensational 1:30.92 to go quickest and take pole, and then by Goethals moving into P2 with a 1:32.52.
Reiterer threw everything he had at Bossche and his penultimate lap of 1:31.60 moved him up a place above Goethals and to within 0.68s of the pole but he was unable to improve on his final lap.
Despite being towed off towards the end of the session, Stian Schjetlein's 1:35.05 put him fourth quickest, with Benjamin Scharff in fifth ahead of Markus Lutsokert.
In the Ladies division championship leader Emma Nellie Ortendahl dominated the 14 rider line up and eased through the opening 15 minute session going quickest with a 1:42.07, from fellow Swede Jonna Borgstrom and Briton Mollie Fearn.
The two-time champion wasted no time in Q2 and was the first of the ten to post a time that saw her grab her second qualifying pole of the season, her 1:38.86 giving her a comfortable 2.17smargin over Jonna Borgstrom. "I was on my new boat which I have had very little time to get used to, so to take pole is great," Ortendahl said. "It is more powerful, faster so it will take some time to get used to it. Tomorrow it will be important to make a good start, get out front and be able to plan and control the race."
In a somewhat muted second 10 minute session neither of the top six improved on their opening lap, with Yasmiin Ypraus improving hugely from Q1 to go third quickest with 1:41.12 from Jessica Chavanne, Estelle Poret and Virginie Morlaes.
For full classifications:https://www.aquabike.net/results