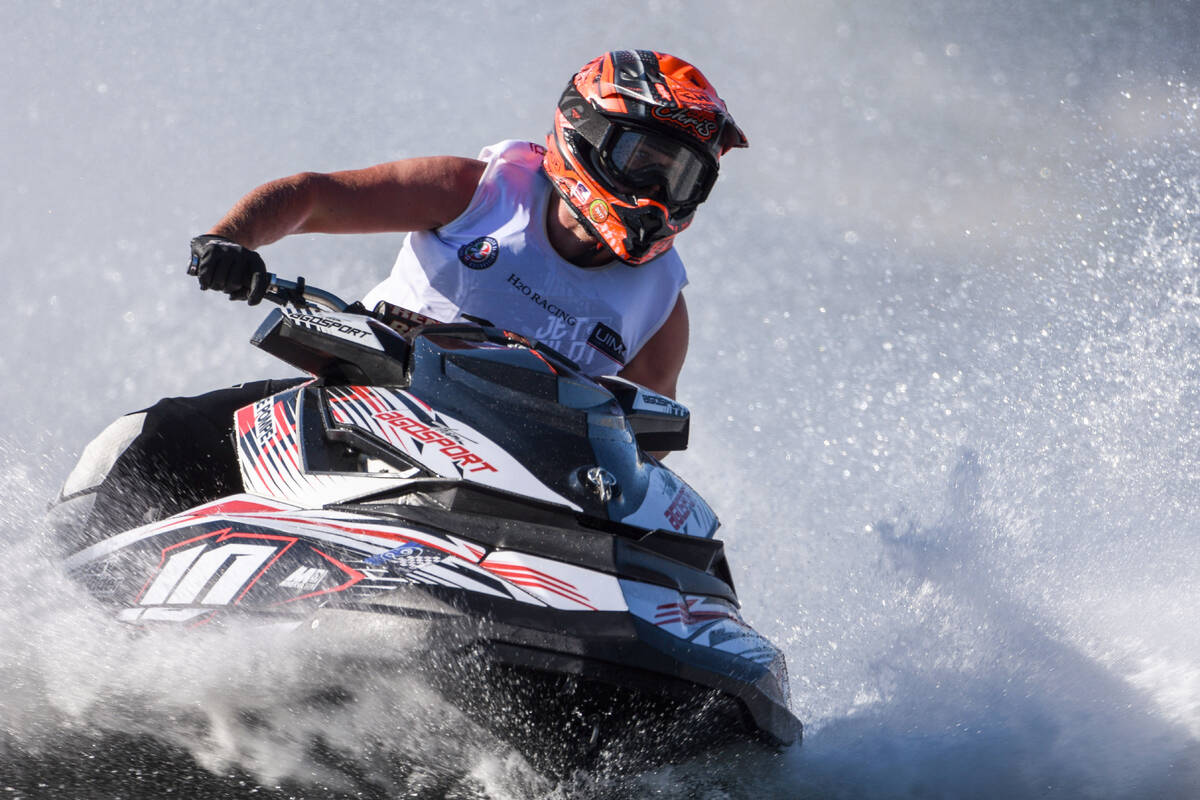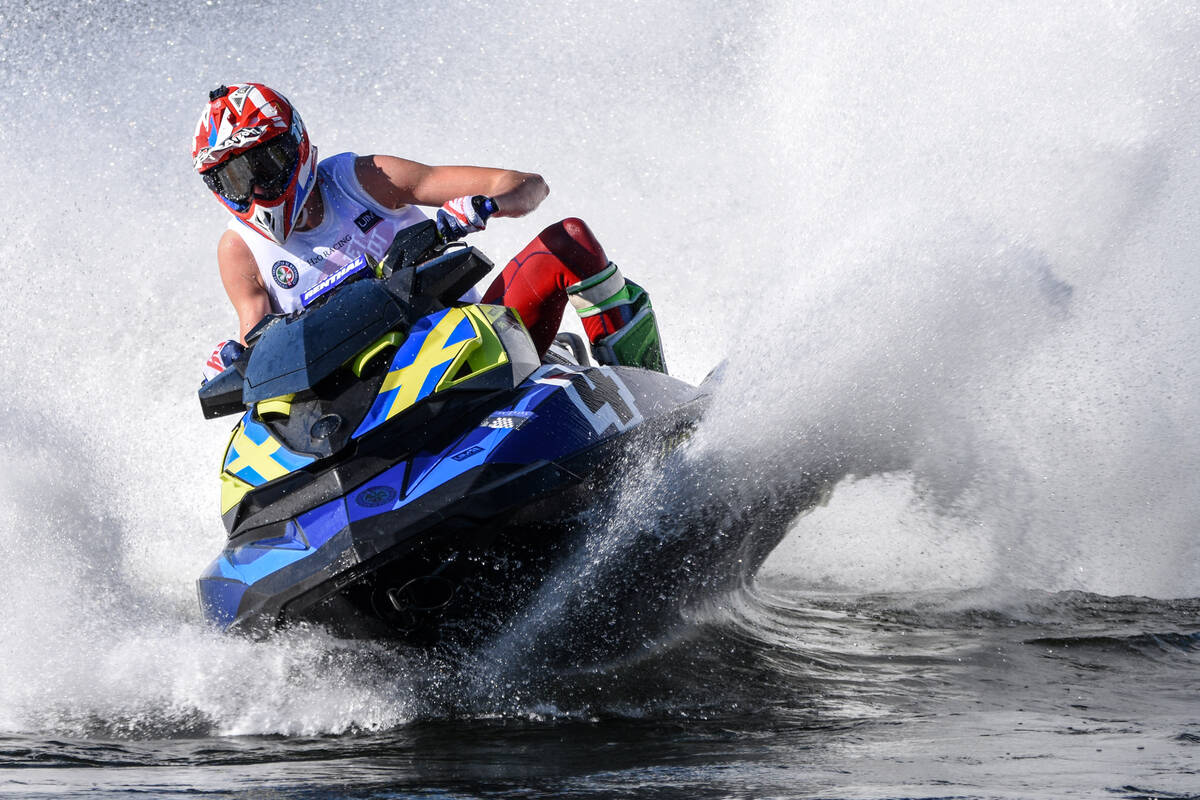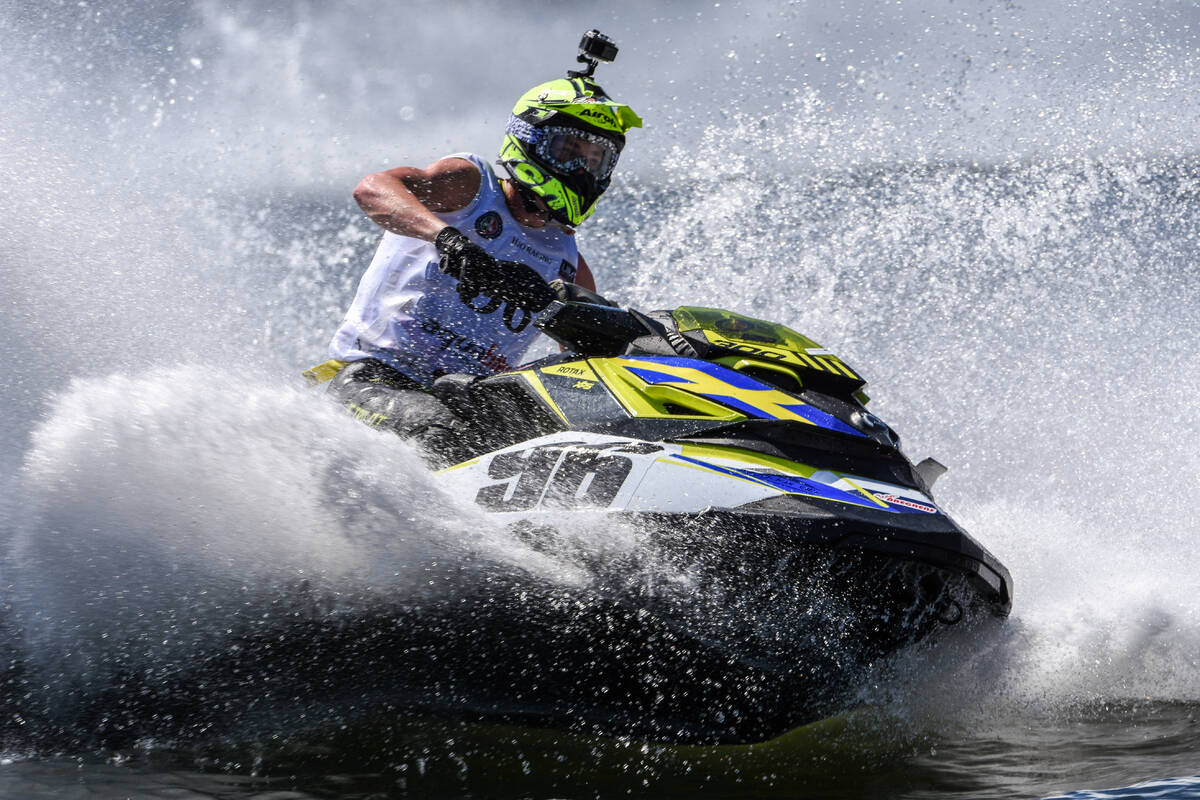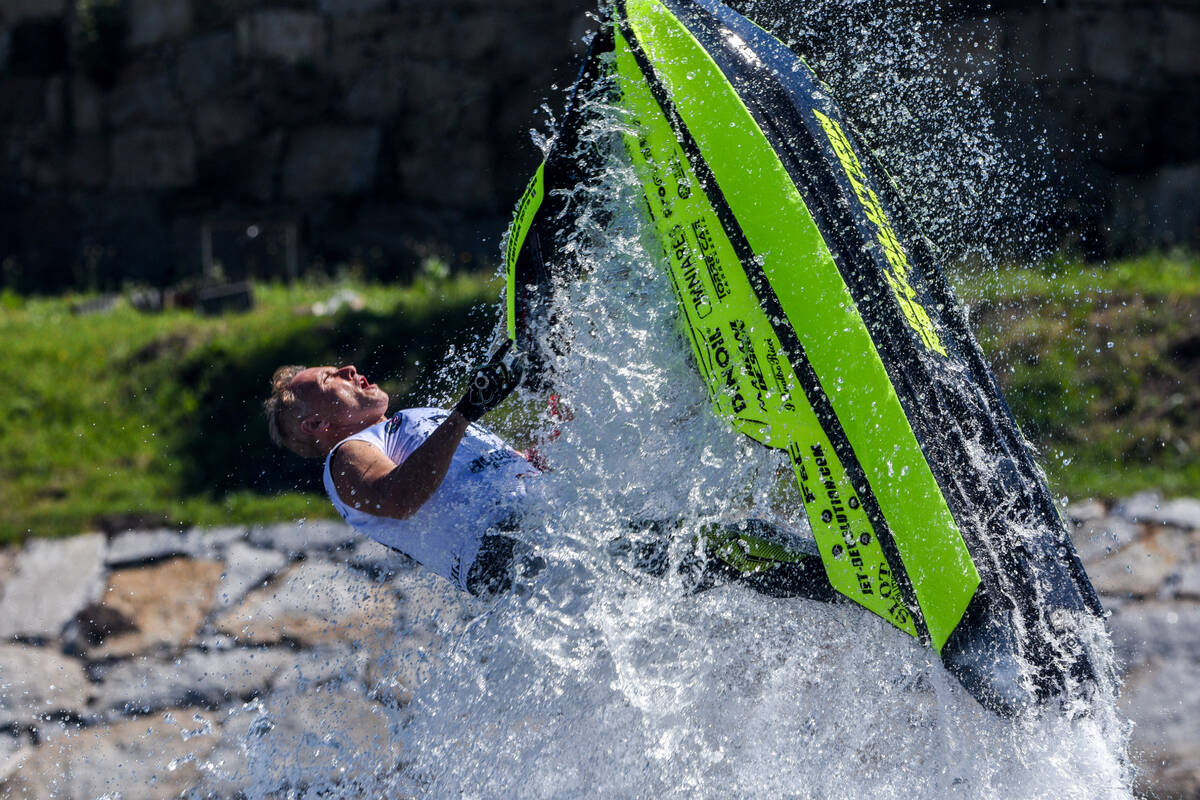 05 May 2019
AGOSTINHO AND JOHANSSON TIED ON POINTS HEADING INTO RUNABOUT GP1 DECIDER
Sunday, 5 May, PENAFIEL (Portugal): The Grand Prix of Portugal title in Runabout GP 1 will go down to the wire in today's deciding Moto at the opening round of the UIM-ABP Aquabike European Championship in Penafiel with defending European Champion Christophe Agostinho and Samuel Johansson tied on 47 points.
The Portuguese and Swedish riders traded blows yesterday, Johansson winning the first Moto by 5.70s Agostinho hitting back in the second to take victory by a similar margin.
Fifth and third place for Marcin Senda puts the Polish rider in third place on 36 points but he has no margin for any errors if he is to get on the GP podium, with Rasmus Koch Hansen, Johan Johansson and Andrzej Wisniewski snapping at his heels, just three points separating them.
In Runabout GP2 Sweden's Edvin Samuelsson dominated the day winning both Motos and heads in to the final Moto with a six point advantage, 50-44, over Poland's Konrad Wrobel with Hungarian and Lithuanian riders Daniell Wagner and Tomas Gurksnys tied in third spot on 36 points.
Mattias Siimann and Pedro Palua are locked together on 45 points in GP4, each with a Moto win and third place, with Alejandro Artinano in third on 38 points, double Moto winner Robert Wallenbosn on course for the top step of the podium in Veterans with Reiner Eidner and Keri Attlia tied on 42 points after trading second and third spots.
In Freestyle Italy's Roberto Marianni is well-placed to take the GP crown winning the opening heats heats with scores of 89 and 87, with Alexander Kuramshin and Jaroslav Tirner matching each other performances and tied in second place.