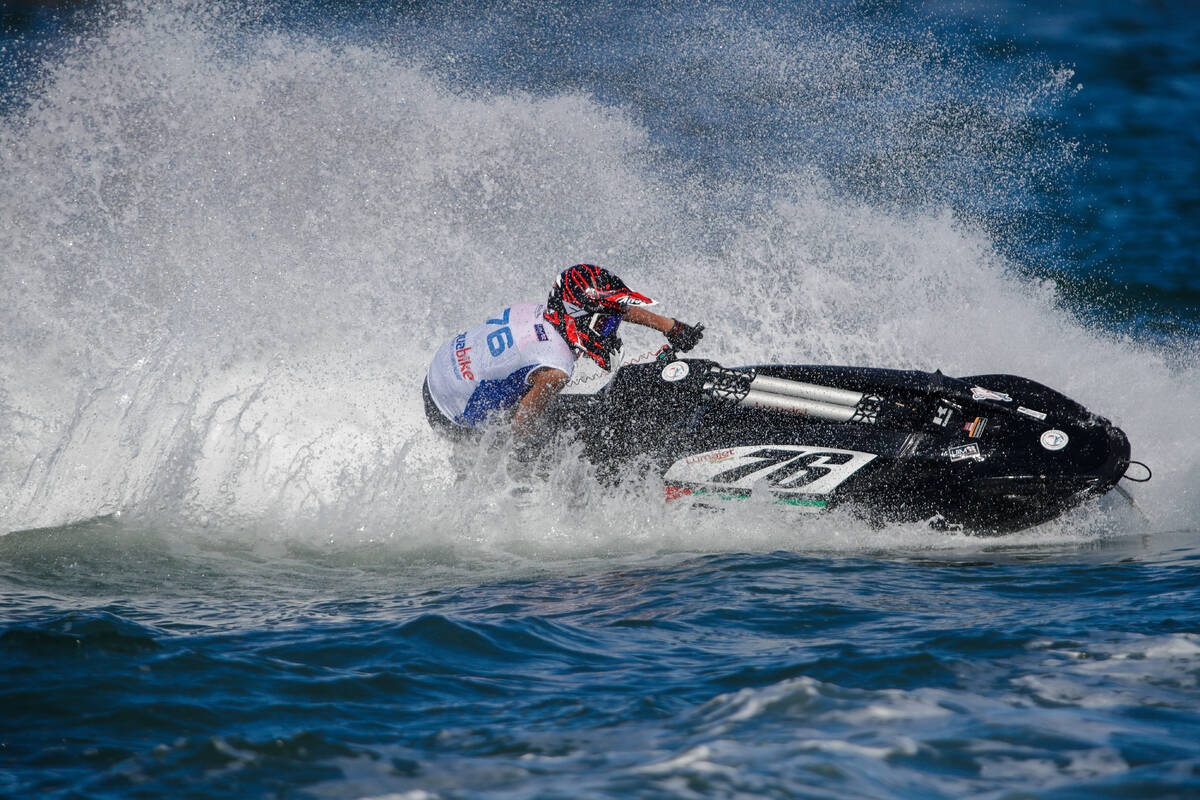 01 June 2019
AL HAMMADI WINS THRILLING SKI GP2 OPENER
Saturday, 1 June, OLBIA (Italy): UAE rider Sultan Al Hammadi won a thrilling opening Moto in Ski GP2, with Croatia's Slaven Ivancic finishing in second ahead of Italian Andrea Guidi.
Al Hammadi made a sensationally start from fourth moving up three places to lead at the end of lap 1 from pole sitter Andrea Thiessen and held him off for six laps when a mistake by the Dane cost him a place with Ivancic moving into second.
The young UAE rider held off the next challenger and going to complete the 9 laps and win by 2.28s, Ivancic in second ahead of Thiessen, who was later disqualified for invading the alternate course, elavating Guidi a place.
For full classifications: https://www.aquabike.net/results