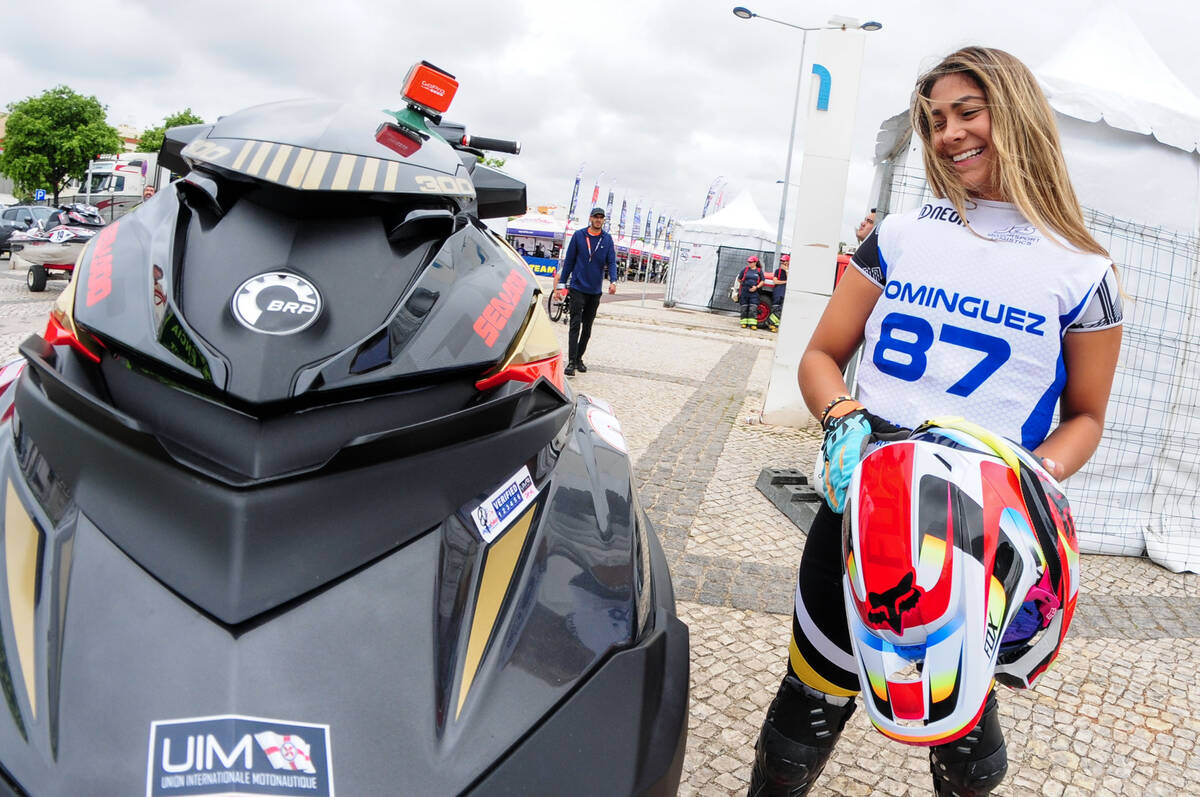 10 May 2019
ANDREA DOMINGUEZ LIVING OUT HER DREAM
Friday, 10 May, PORTIMAO (Portugal): Andrea Dominguez fulfilled her lifelong dream when she made her UIM-ABP Aquabike World Championship debut today in Portimao at the Grand Prix Portugal, becoming the first woman to compete in the blue ribbon category, Runabout GP1.
The 25-year-old from Bogota, Colombia who now lives in Miami Florida started racing in 2007 at the age of 11, following her father and brother into the sport, who she says have taught her everything. Progressing up from winning in the junior championship ranks she has established herself as a top international racer, winning multiple national championships becoming the first Colombian to win the South American Championship in 2015, winning in Mexico and claiming a top three slot in the USA. "For me this is a really special moment because it is a dream I have for 14 years and now is true and I am racing with the best riders in the world. At this moment I feel really anxious but also very excited to be here and to race with them," she said.
"I have had a lot of support from other riders especially Yousef who has helped me a lot. I usually travel alone when I race around the world but this is the first time that my dad comes with me so is extra special.
"Now I just want to [race] see how I get on, learn from the other riders and enjoy it. It is very emotional for me as I am the first woman to compete with the men in GP1 and I hope it will encourage others to join me."