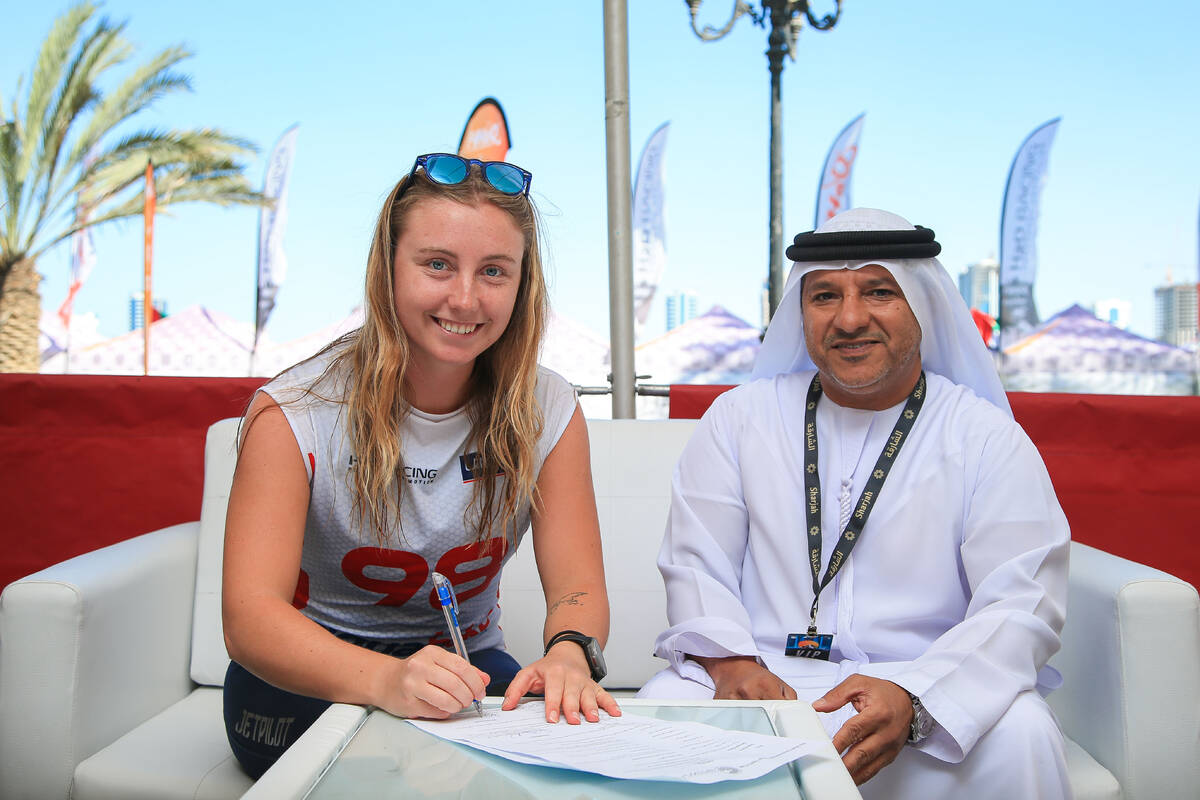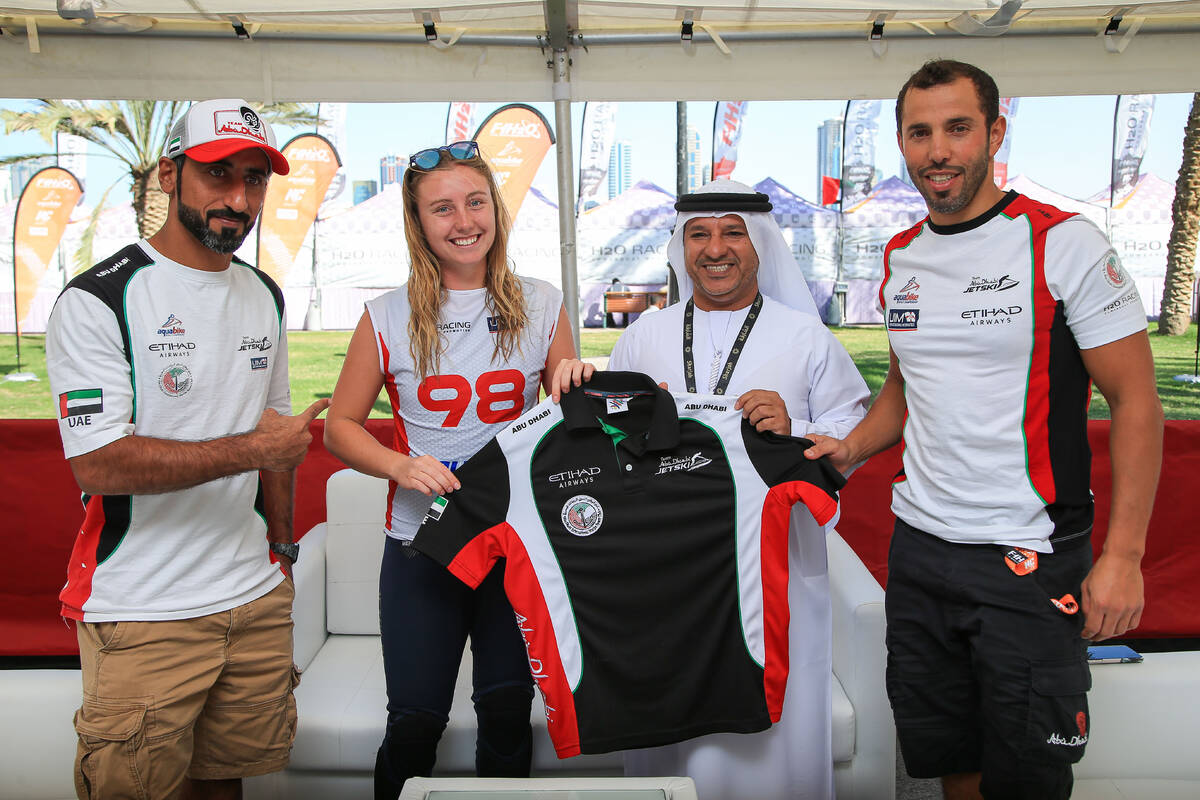 20 December 2019
AQUABIKE GOLDEN GIRL ORTENDAHL JOINS TEAM ABU DHABI
*Swedish star eyes more world titles after becoming team's first lady
Friday 20 December, SHARJAH (UAE): Emma-Nellie Ortendahl, Sweden's golden girl of aquabike racing, will pursue a fourth world title next season as a member of Team Abu Dhabi.
The 21-year-old, who clinched her third Ski Ladies GP1 crown at the Grand Prix of Sharjah on Wednesay, signed an initial contract for 2020 today to launch what is expected to become a long-term relationship with Team Abu Dhabi. "We wanted to have a presence in all areas of aquabike racing and were very much aware of Emma's talent, so we are delighted that she has become the first woman rider to join the team," said Salem Al Remeithi, General Manager of Abu Dhabi International Marine Sports Club (ADIMSC). "She has signed a contract with us for 2020, but we expect this to become a long term arrangement, and we look forward to her winning many more world titles with Team Abu Dhabi."
Ortendahl, who has 18 Grand Prix titles to her name, was joined by Team Abu Dhabi's world freestyle champion Rashid Al Mulla and Runabout GP1 rider Rashed Al Tayer as she signed her contract before returning to action in this afternoon's third Ski Ladies GP1 moto in Sharjah's final round of the 2019 UIM-ABP Aquabike World Championship. "This means a lot to me, both as a racer and as woman in this sport," she said. "I am very happy that Team Abu Dhabi have welcomed me on board and I look forward to making them very proud of me.
"World champion is what I'm always aiming to be and that's what we will continue to work for. I'm very excited about next season."