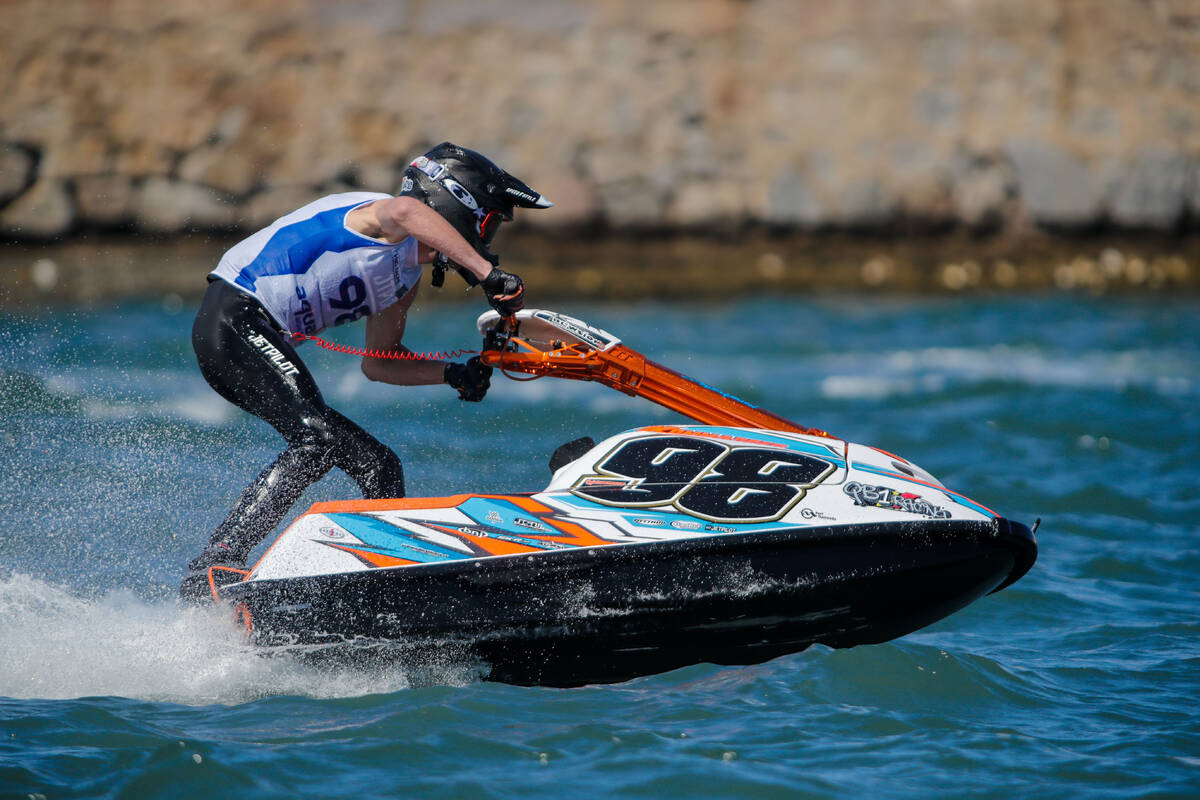 01 June 2019
BOSSCHE TAKES VICTORY IN SKI GP 3 MOTO 1
Saturday, 1 June, OLBIA (Italy): Belgian rider Quinten Bossche eased to victory in the first of today's two Motos in Ski GP3 and now will switch Ski to get ready for GP1 where he starts from pole.
Bossche trailed the early race leader Goncalo Rodrigues for the opening laps, making the telling pass on lap 4 and going to take the chequered flag and win by 4.63s.
Second place went to Rodrigues with Mattias Reinaas in third, Jennifer Menard coming home in an impressive fifth of 13 behind Martin Sumegi.
For full classifications: https://www.aquabike.net/results