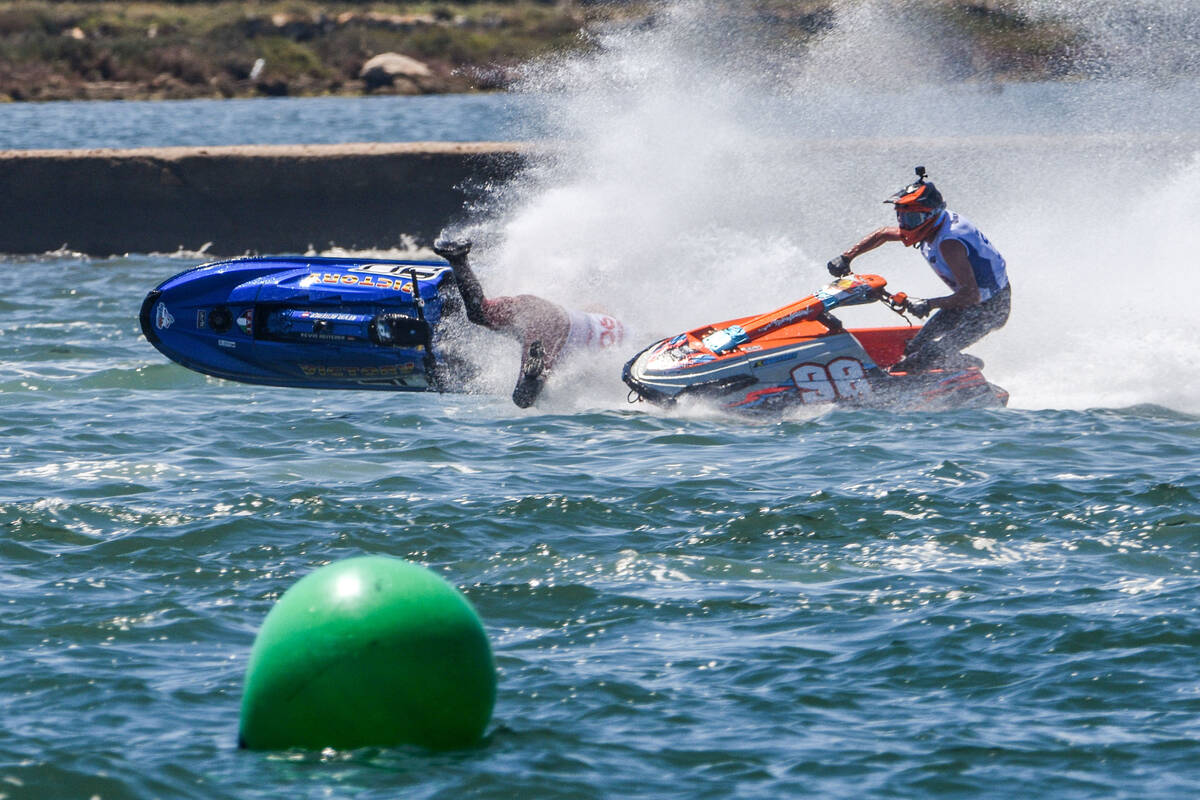 01 June 2019
BOSSCHE WINS DRAMATIC SKI GP1 OPENER – REITERER FIGHTS BACK FROM 19TH TO TAKE SECOND
Saturday, 1 June, OLBIA (Italy): A collision between Quinten Bossche and Kevin Reiterer in the first Moto in Ski GP 1 has set up an explosive return match in the second this afternoon.
The two came together on the start lap with defending champion and the season points' leader Reiterer coming off worse, parting company with his Ski and dropping to 19th, Bossche leading at the end of lap 1.
Bossche led for all 10 laps, and was followed by Belgian country man Antoine Goethals for nine before he dropped back, finishing in sixth, Bossche taking the chequered flag to win by well over 30 seconds, and despite a post-race 30 second time penalty for not maintaining his lane, retained the victory the winning margin cut to 4.69s. "It was a bit unfortunate. I think we were both a little bit making a mistake. I was coming really fast from the outside and he didn't see me. There are no brakes on a jet ski. We talked about it after the race. We see what happens this afternoon." Bossche said.
For Reiterer it was all about salvaging what he could and he delivered the perfect response, fighting back and scything his way through the pack from 19th to finish second, Benjamin Scharff coming home in third ahead of Barnabas Szabo, with Mickael Poret in fifth. "I was just preparing to turn in for the blue split and he shoved me off from nowhere. I had no chance to react and just went off at full speed. He came from the back and we touched. He didn't have to pass me there. He said he thought I saw him but I don't have eyes in the back. He's here for one race and takes out the points' leader. He could have waited to try to pass. For me it was frustrating. But I am looking forward to the next race." Reiterer said.
For full classifications: https://www.aquabike.net/results