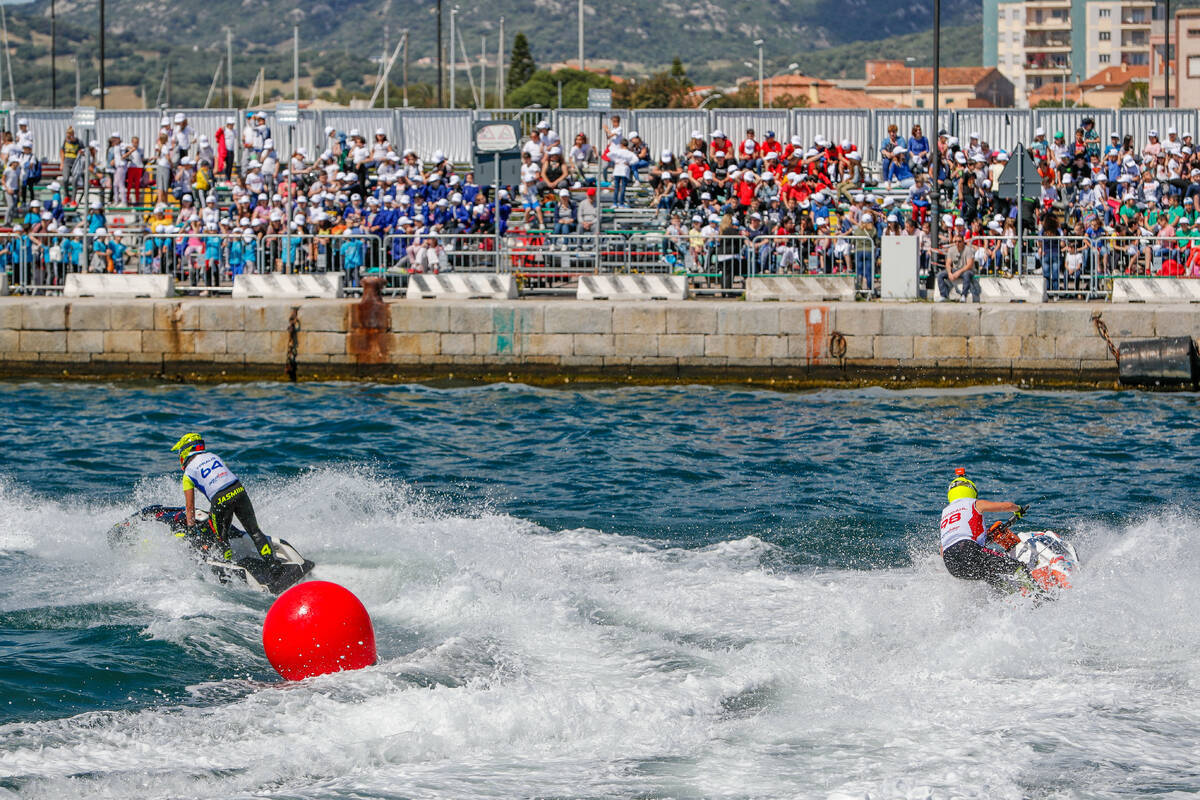 31 May 2019
EMMA-NELLIE ORTENDAHL EASES TO POLE IN QUALIFYING
Friday, 31 May, OLBIA (Italy): Championship leader Emma Nellie Ortendahl dominated the 14 rider line up in qualifying and will start Moto 1 of the UIM-ABP Grand Prix of Italy from pole position.
The Swedish, two-time world champion eased through the opening 15 minute session going quickest with a 1:42.07, from fellow countrywoman Jonna Borgstrom and Briton Mollie Fearn.
Ortendahl wasted no time in Q2 and was the first of the ten to post a time that would see her grab her second qualifying pole of the season, her 1:38.86 giving her a comfortable 2.17smargin over Jonna Borgstrom.
In a somewhat muted second 10 minute session neither of the top six improved on their opening lap, with Yasmiin Ypraus improving hugely from Q1 to go third quickest with 1:41.12 from Jessica Chavanne, Estelle Poret andVirginie Morlaes.
For Full classifications: https://www.aquabike.net/results