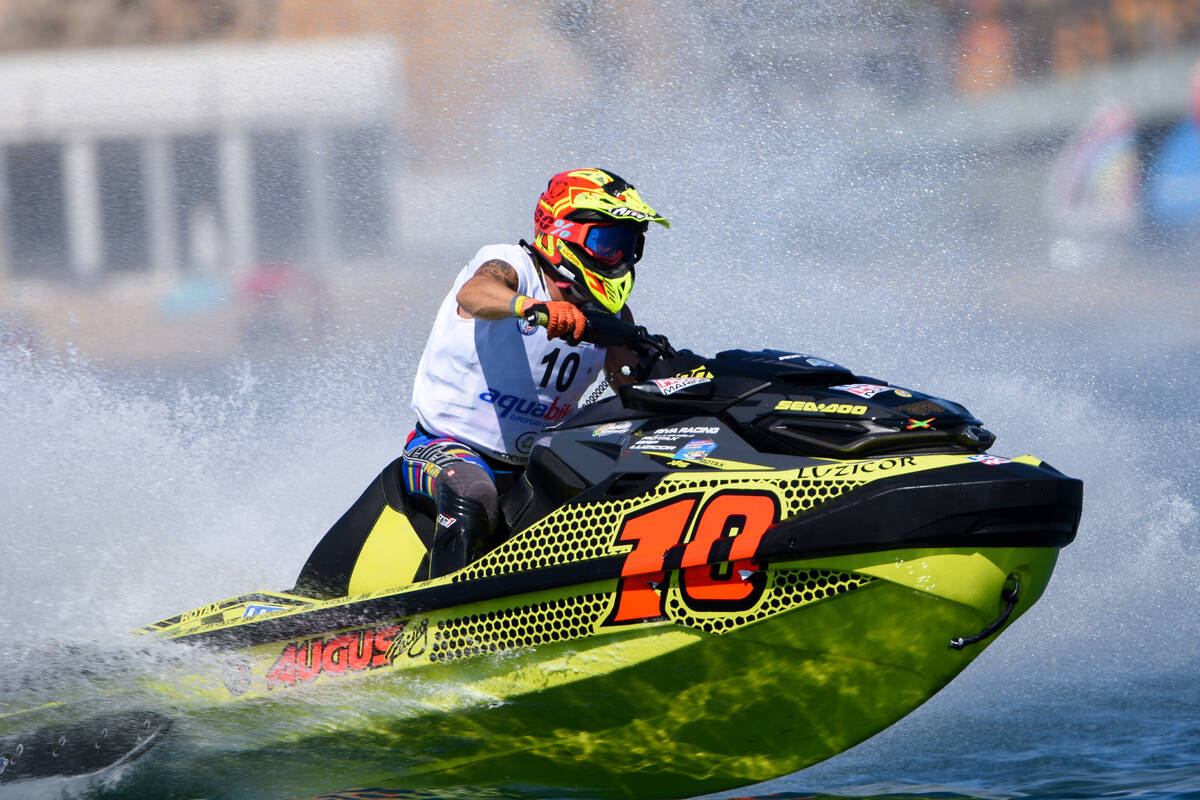 29 September 2019
FERNANDES DUO LEAD AFTER ROUND 1 IN PORTIMAO
Sunday, 29 September, PORTIMAO (Portugal): Augusto and Bruno Fernandes lead the Runabout GP1 & 2 category at the UIM-ABP Aquabike European Endurance Championship after the first of two rounds.
The Portuguese trailed in second place before hitting the front on lap 10 of 21 to complete the session in 2:04:05.53s and will carry a 11.36s advantage heading into today's decider.
Second place went to Spain's Jose Antonio Martinez Robles and Arturo Cecilia Granados ahead of Italy's Michele Cadei and Antonio Tadiello who trail the leaders by 10:29.44s, with Juan Manuel Cuevas Iroz and Enrique Martinez Gamiz the first of the GP3 riders home in 2:17:58.32s.
Today's final three hour session starts at 12:30hrs.