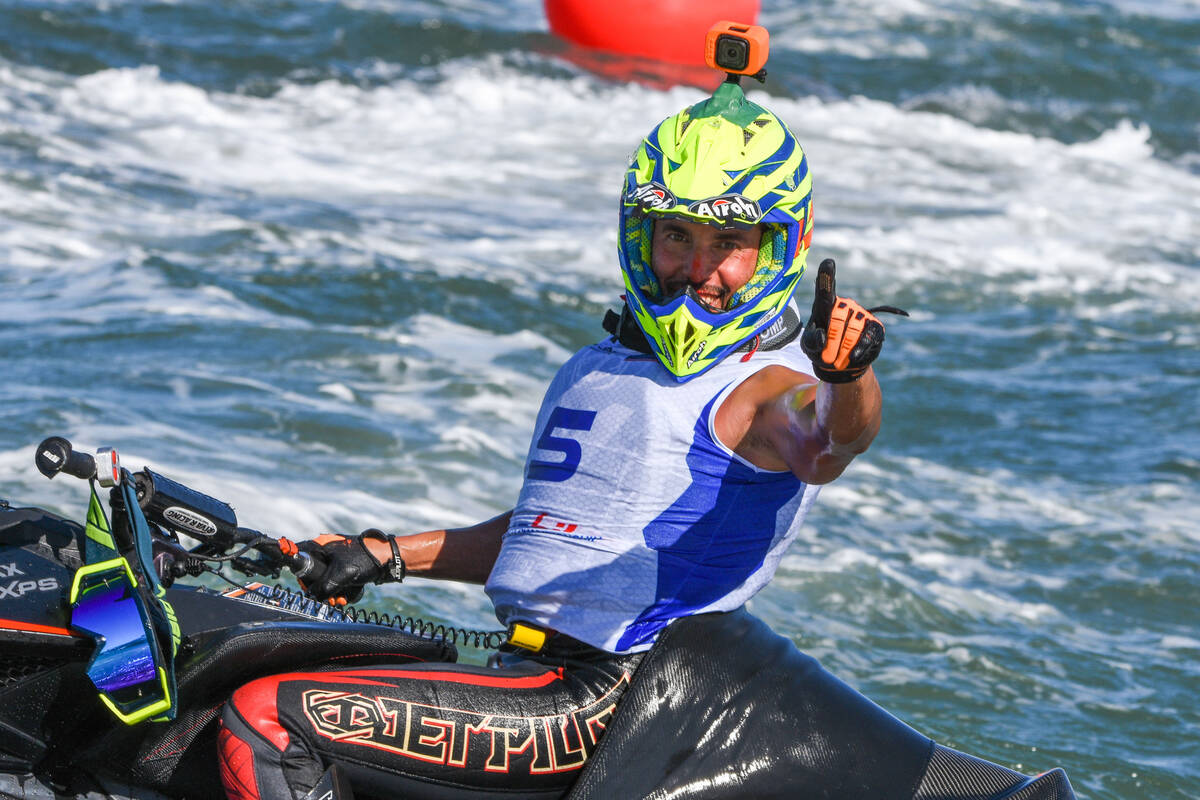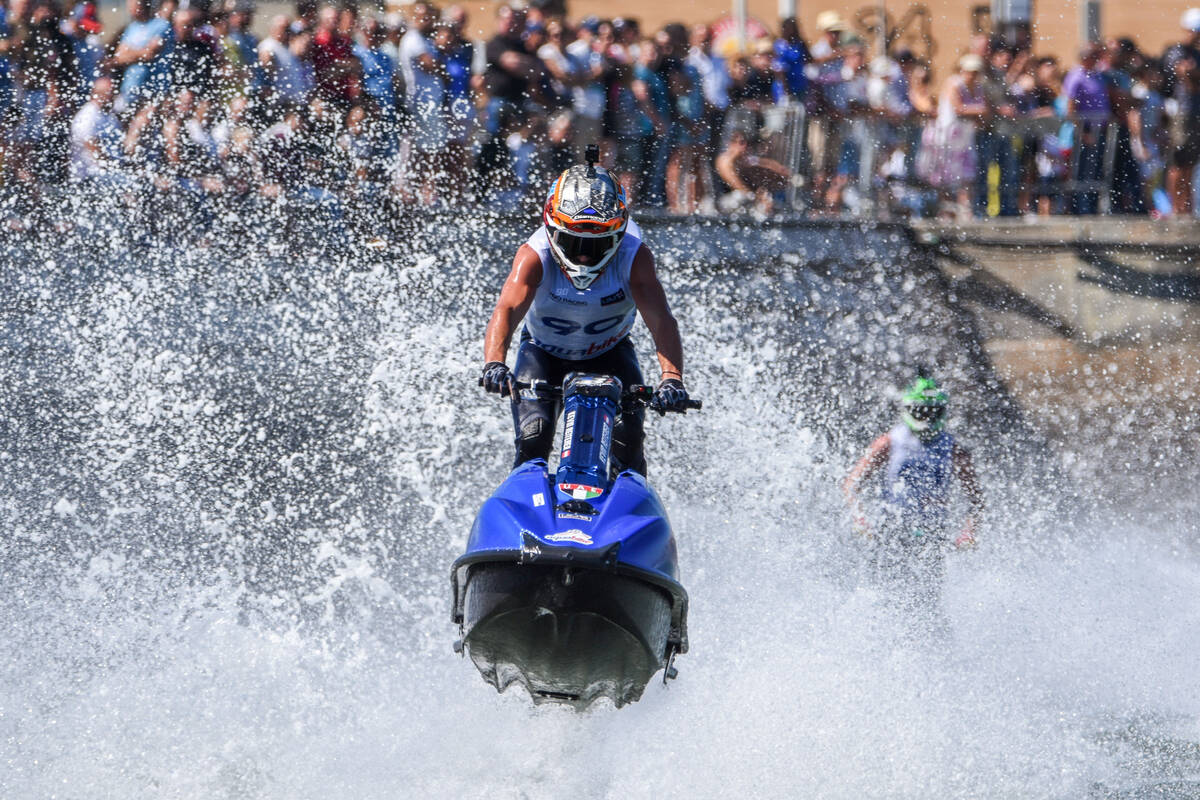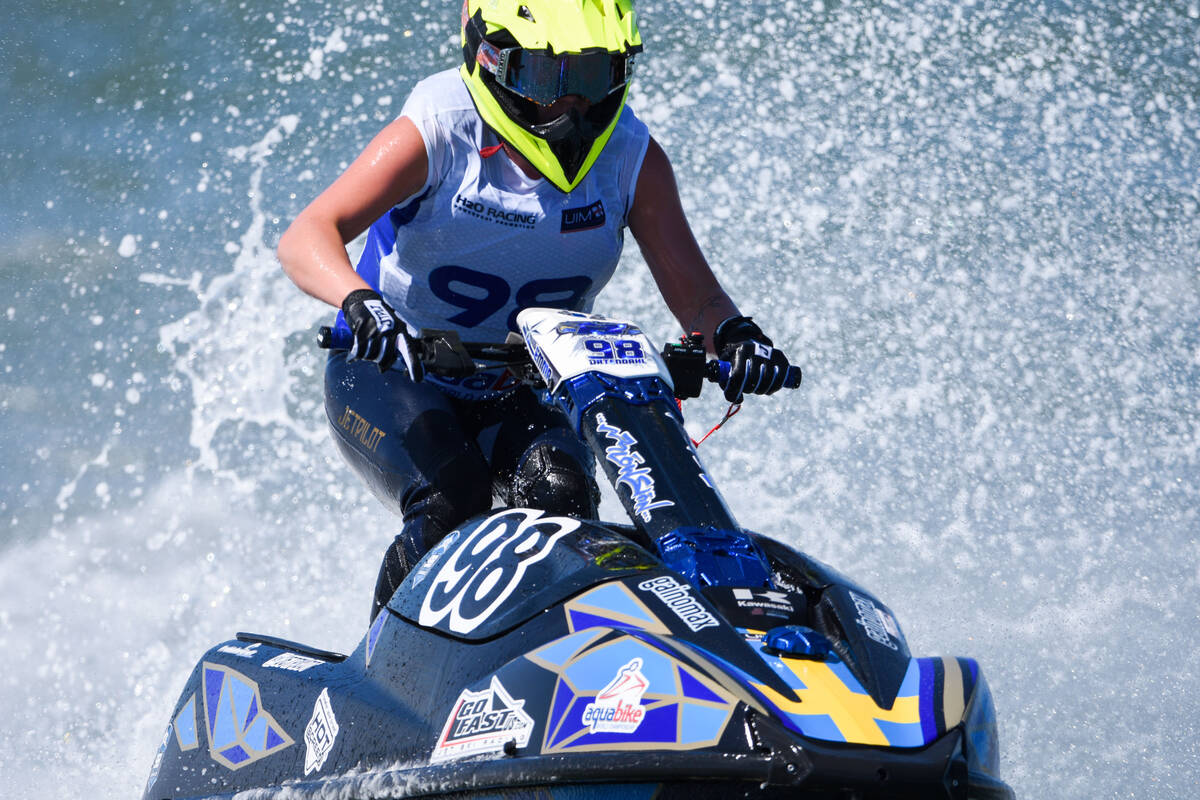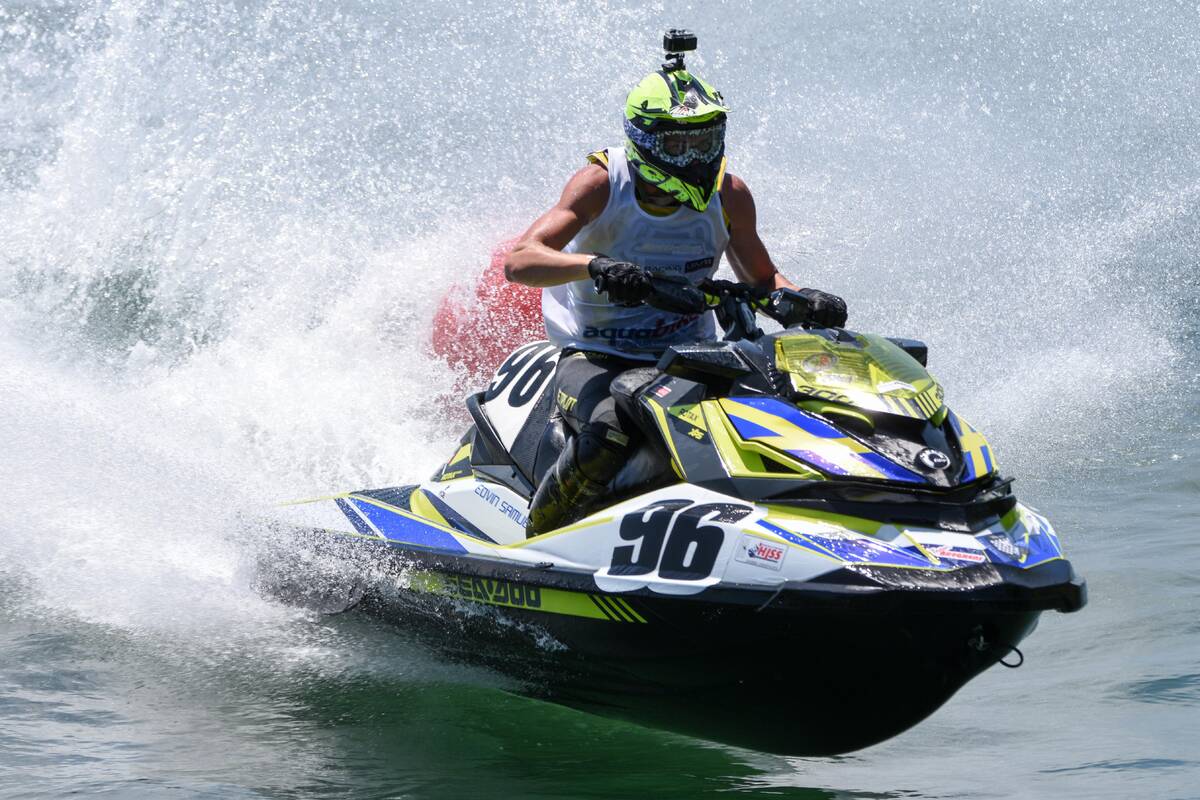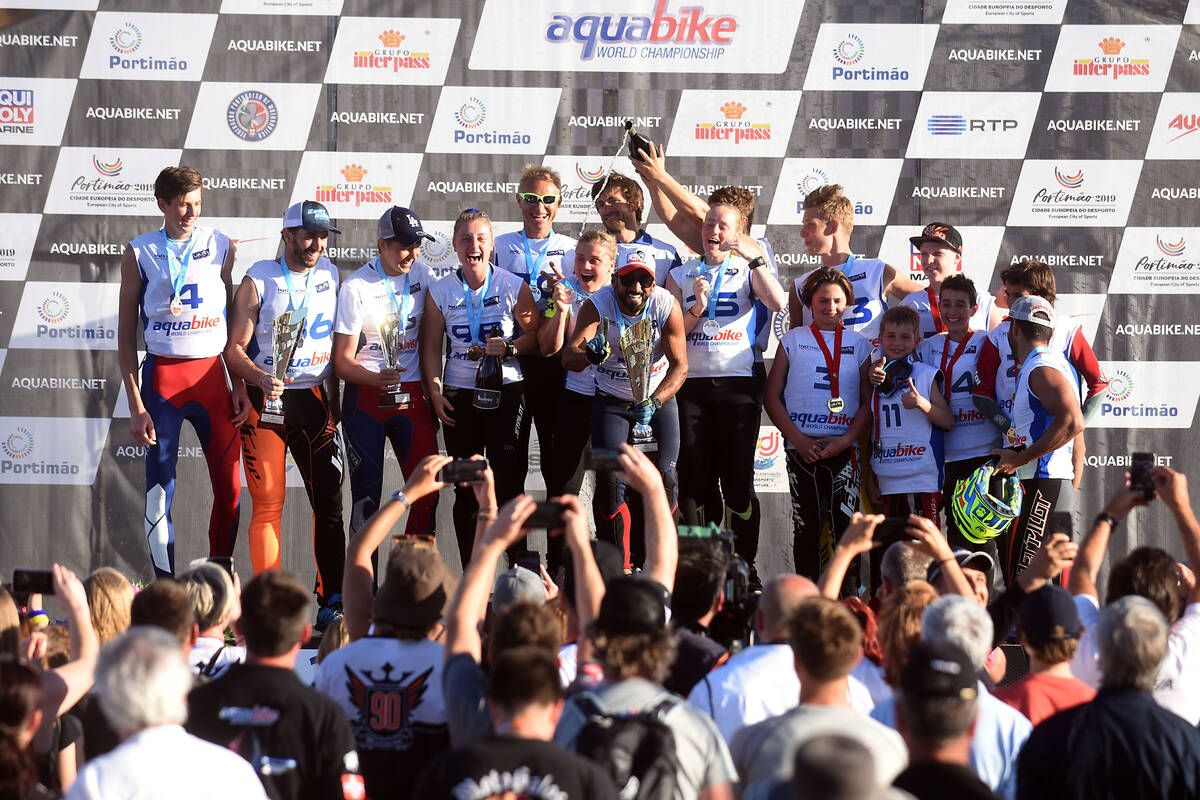 12 May 2019
FIRST MOTO AND GRAND PRIX WIN FOR RASHED AL TAYER
*Grand Prix titles for Reiterer and Ortendahl after each serves up a weekend Ski GP1 master class
Sunday, 12 May, PORTIMAO (Portugal): Team Abu Dhabi's Rashed Al Tayer staked his claim as a genuine world title challenger with a brilliant win in today's deciding Moto in Runabout GP1 to take overall victory at the UIM-ABP Grand Prix of Portugal in Portimao.
Today's result rounded off a great weekend for Al Tayer, following up his win in the first round of the UIM-ABP World Slalom Championship last night with his maiden Moto and Grand Prix victory this afternoon. "I said it yesterday that if everything was okay with me and the ski I could win it. It was great team effort," Al Tayer said. "I made sure not to make the same mistake as yesterday and let Jeremy get back at me. He put me under pressure in the closing laps but this time I manged to get through the back markers better and that made the difference."
Al Tayer went into the decider three points behind yesterday's winner Perez and knew it was a winner take all scenario, grabbing the advantage immediately after getting past his rival at the start to lead at the end of the opening lap.
The Abu Dhabi rider looked in control and was seven seconds clear at the mid-point of the 15 lap Moto but could not completely shake off Perez, and in a repeat of yesterday's enthralling encounter the gap between the two front runners began to shrink in the closing stages with Perez moving to within three seconds on the penultimate lap, but this time Al Tayer hung on to take the win.
Despite pressing right to the end the clock timed out and the laps ran out for the defending champion. "Of course I wanted the win but you can't win every time," Perez said. "It is a long season, I didn't have any problems with the ski and I am level on points with Rashed. There is a long way to go."
Third place went UIM-ABP tour rookie Samuel Johansson producing yet another outstanding performance, holding off a persistent challenge from Christophe Agostinho for the majority of the race to match his third place finish yesterday and get his first podium in only his second Grand Prix. "I was a bit stressed at the beginning by Christophe but then the gap opened up and like yesterday it was all about saving the engine. My expectations for the race was maybe top 15 top ten so to get a podium is just amazing." he said.
Fourth place in to today's Moto went to Mattia Fracasso after a hard charging drive from the back of the 22 rider line-up, with Andrzej Wisniewski in fifth ahead of Agostinho who slipped back with technical issues.
In Ski GP1 Kevin Reiterer and Emma-Nellie Ortendahl rounded out their weekends with each serving up another master class to seal their Grand Prix victories, both carding the perfect scorecard, following up pole positions with three Moto wins apiece and maximum points.
Reiterer was unfazed by the rougher conditions and was in command from the start building his now customary lead lap-by-lap to move 30 seconds clear by lap 5 and going on to complete the 9 lap Moto to win by 47.07s. "I really enjoyed it out there but had to calm things down a bit as we had some issues yesterday with the bodywork of the ski and the team worked on it all night," said Reiterer. "I like conditions like this some waves and a lot of wind which makes it more interesting and makes the riders' job, his skill more important."
Daniel Svae Anderssen completed his best ever weekend on the UIM-ABP tour with another second place to seal his first podium and the runners-up slot, with Marten Manni's fourth place behind Raphael Maurin putting him onto the third step of the podium.
In the Ladies division it was all about Ortendahl, making light work of the conditions and maintaining a strong pace throughout to run out a comfortable winner by over eight seconds. "I enjoyed the challenging conditions but the main thing for me was to keep my focus and not make any mistakes. It's the perfect start to the year, winning in Penafiel last weekend and now here in Portimao."
Jonna Borgstrom made it a double celebration for Sweden, following her fellow countrywoman to the chequered flag for the second time in two days to take the runners-up slot, with Yasmiin Ypraus coming home in third to complete the podium. Estelle Poret signalled her return to the UIM-ABP tour taking fourth place overall after finishing third today.
In Freestyle Rashed Al Mulla's relentless superiority of tricks continued as he extended his Grand Prix winning streak to seven, topping the points for variety and style and carding 89 out of 100, Roberto Mariani finishing second and taking second overall ahead of Sergey Chemezov.