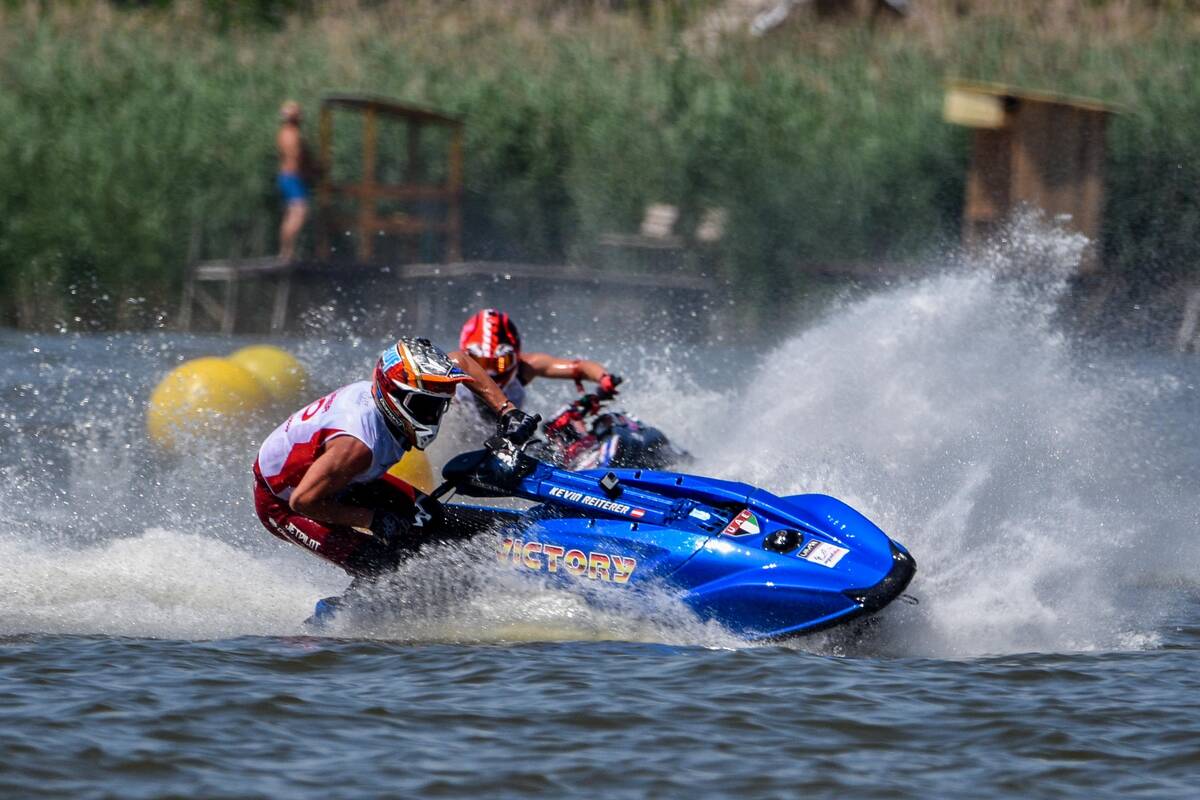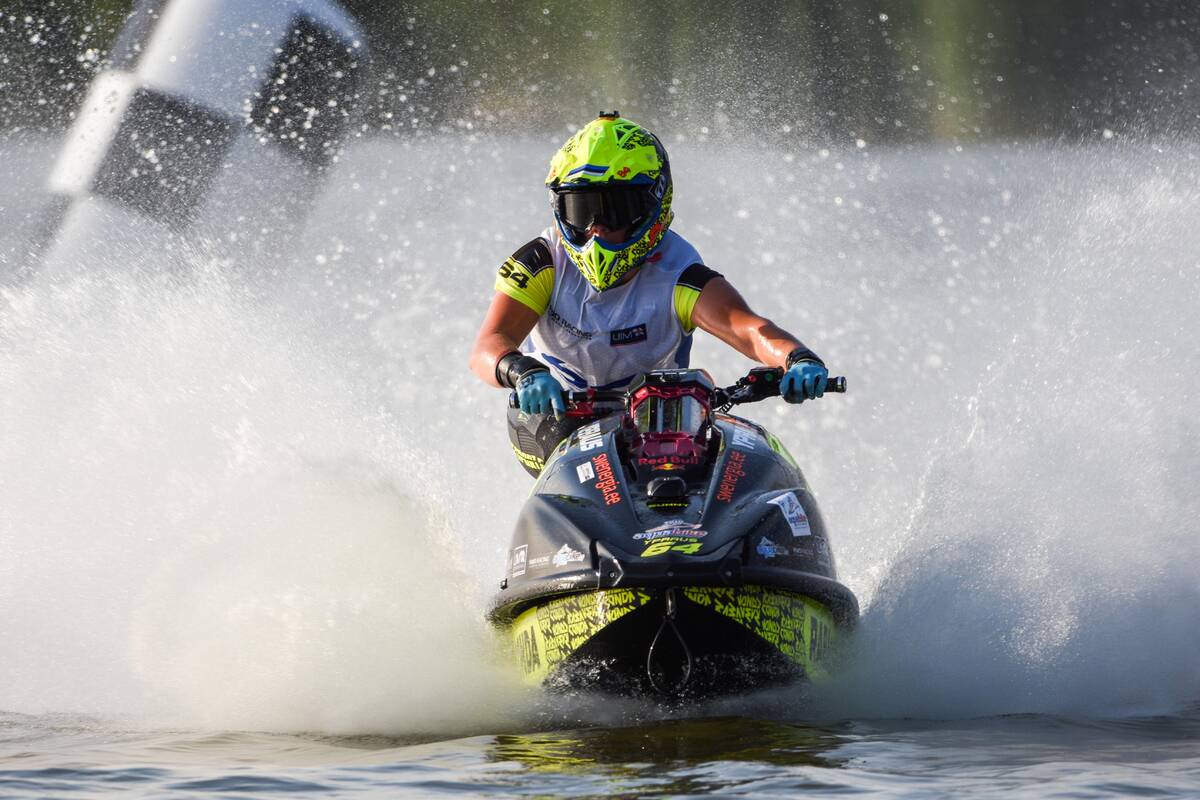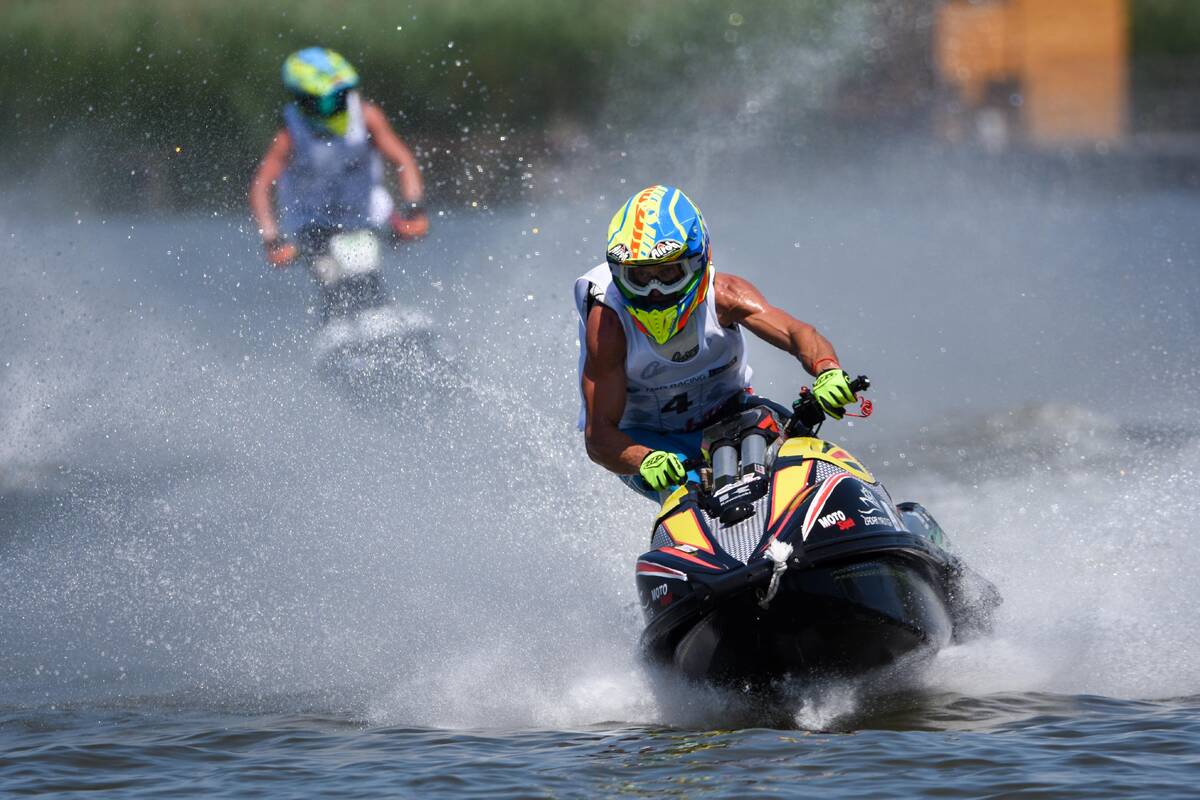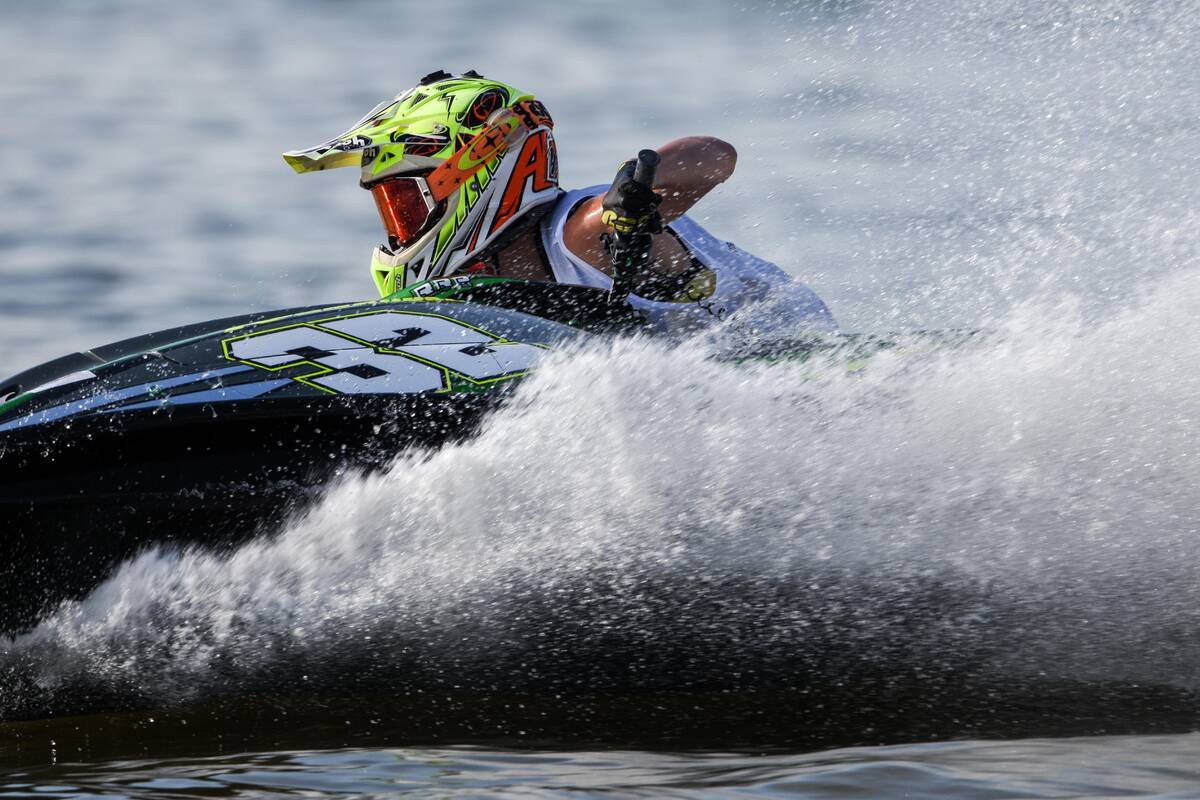 17 June 2019
GRAND PRIX TITLES FOR REITERER AND YPRAUS
*Ivancic takes overall victory in Ski GP2
Monday, 17 June, Nyíregyháza-Levelek (Hungary): Kevin Reiterer remains on track to win the European title after another faultless weekend to take his second successive Grand Prix title of the season at the UIM-ABP Grand Prix of Hungary.
Reiterer was again the master and maintained his perfect record and on top in all sessions, winning his third and the final Moto by 49.09s from runner-up Stian Schjetlein, with Barnabas Szabo third overall.
Jasmiin Ypraus made it three wins out of three to take her first title of the year and move ahead in the title race by nine points from runner-up Jonna Borgstrom, with Sofie Borgstrom joining her sister on the podium.
Round 1 winner Emma-Nellie Ortendahl's title challenge faltered somewhat managing just fifth overall behind Katriin Nilbe and slips to third in the standings.
Slaven Ivancic and Andrea Guidi continued their battle in GP2, second in the deciding Moto and two wins giving Ivancic the edge and his second title to stay out front in the points' standings, Guidi again in the runners-up slot, with Jasmiin Ypraus super impressive taking third overall.
Barnabas Szabo went three for three to head up an all Hungary podium lockout, Martin Sumegi in second Jozef Bohuslav third. Janis Uzars dominated in Ski GP1 Veterans winning all three Motos, Attila Deri and Egon Ypraus completing the podium.
In Juniors 3.3 Mattias Reinas' victory in the final Moto saw him jump up two places to snatch overall victory from the early leader Diogo Barbosa who finished in fourth, Matteo Valente completing the podium. Overall victory in 3.2 moved Ander Hubert Lauri to the top of the championship standings, Vito Obrovac finishing in second, round 1 winner Manuel Leite completing the podium.