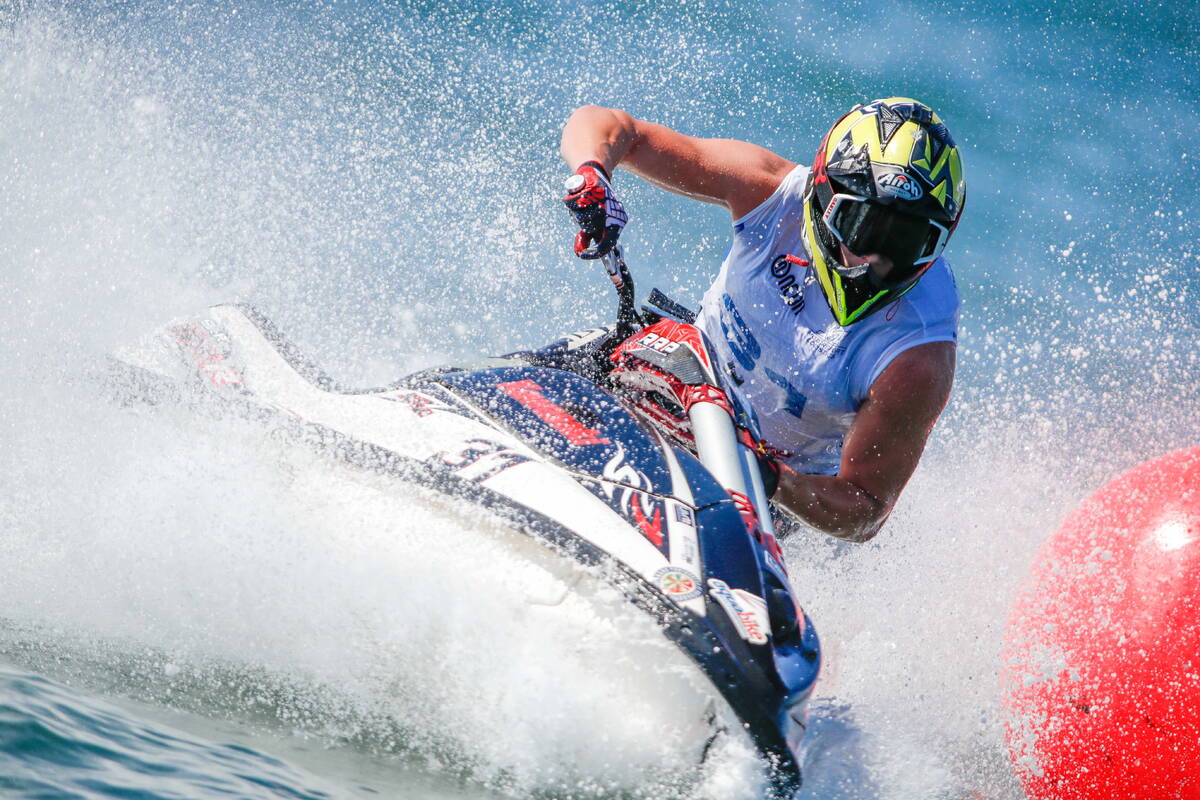 10 September 2019
INJURY RULES GABOR SZABO OUT OF UIM-ABP HAIER GRAND PRIX OF QINGDAO
Tuesday, 10 September: Gabor Szabo has confirmed that his season is on hold and he is forced to sit out the UIM-ABP Haier Grand Prix of Qingdao in China on 10-13 October, round 3 of the UIM-ABP Aquabike World Championship, through injury.
The 36-year-old from Gyor in Hungary who is currently lying in 10th in the overall SKI GP1 standings and looking to be on course for a best season placing, was the unfortunate victim of a somewhat bizarre accident with a race marshall whilst competing in the final round of the Hungarian National Championship. "Day 2 of the event was not great for me. In Moto 2 I lost the lanyard in the alternate course and dropped into the water," he said. "I immediately got back up and got going again, but the rescue marshall misunderstood the situation, thinking I was struggling.
"He wanted to help me fast but I already had recovered. In the moment I started to move on to the next buoy he hit me with his Runabout on my left side at around 30km/h. The result for me was four ribs broken, muscle tear and bruised pelvis. Recovery will take a minimum of six weeks so I have to skip China for sure but aim to return for Sharjah. I'm just focusing on this one. It will be a long way but I will do everything for it!"
Szabo's place in the line-up will be taken by 23-year-old fellow Hungarian from Budapest, Martin Sumegi, who finished runner-up in the UIM-ABP Ski GP3 World Championship in Olbia in Italy in June.