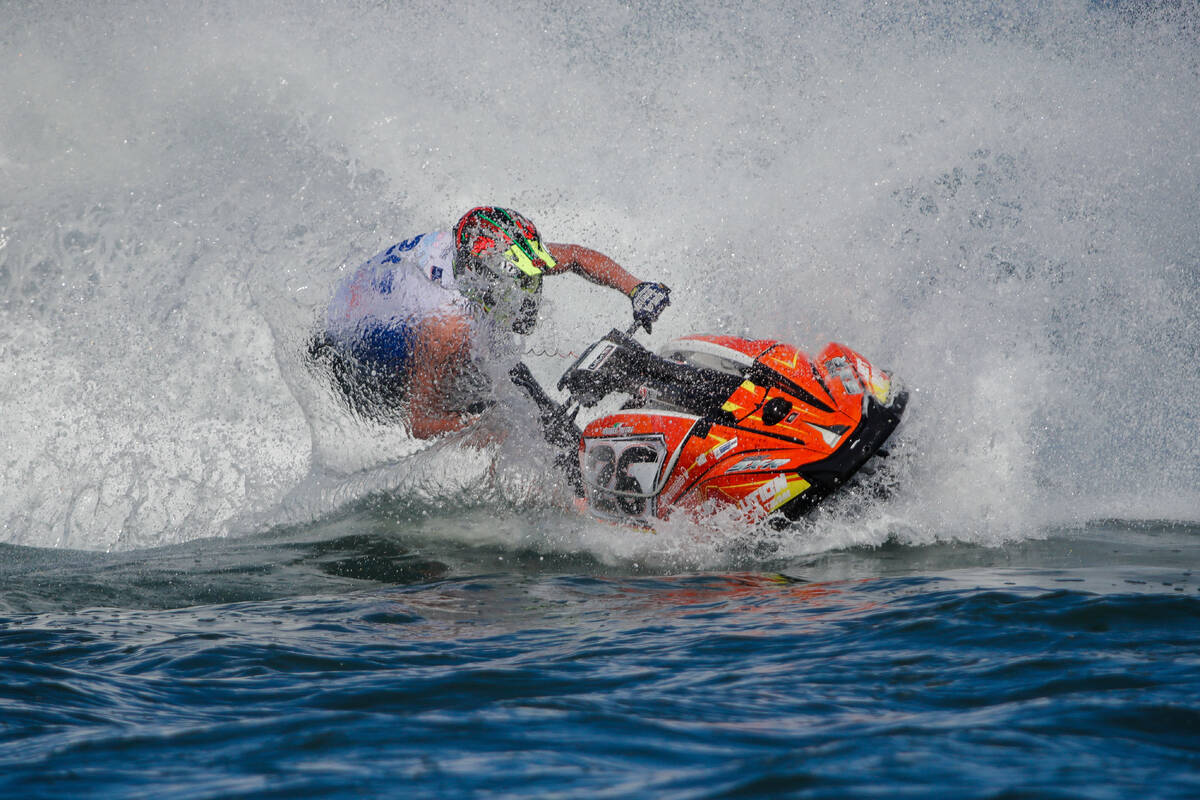 01 June 2019
ITALY'S GUIDI GRABS HOME WIN IN SKI GP2
Saturday, 1 June OLBIA (Italy): Andrea Guidi flew the flag for Italy with an impressive performance, leading from start-to-finish to win the second Moto in Ski GP2.
The Italian who finished third this morning moved up three places at the start and despite the pressure from Sultan Al Hammadi for three laps and then Andreas Thiessen for the remainder of the 10 laps held out to win by 7.91s.
Slaven Ivancic finished in fourth, with Abdullah Al Hammadi and Daniele Piscaglia completing the top six.
For full classifications: https://www.aquabike.net/results