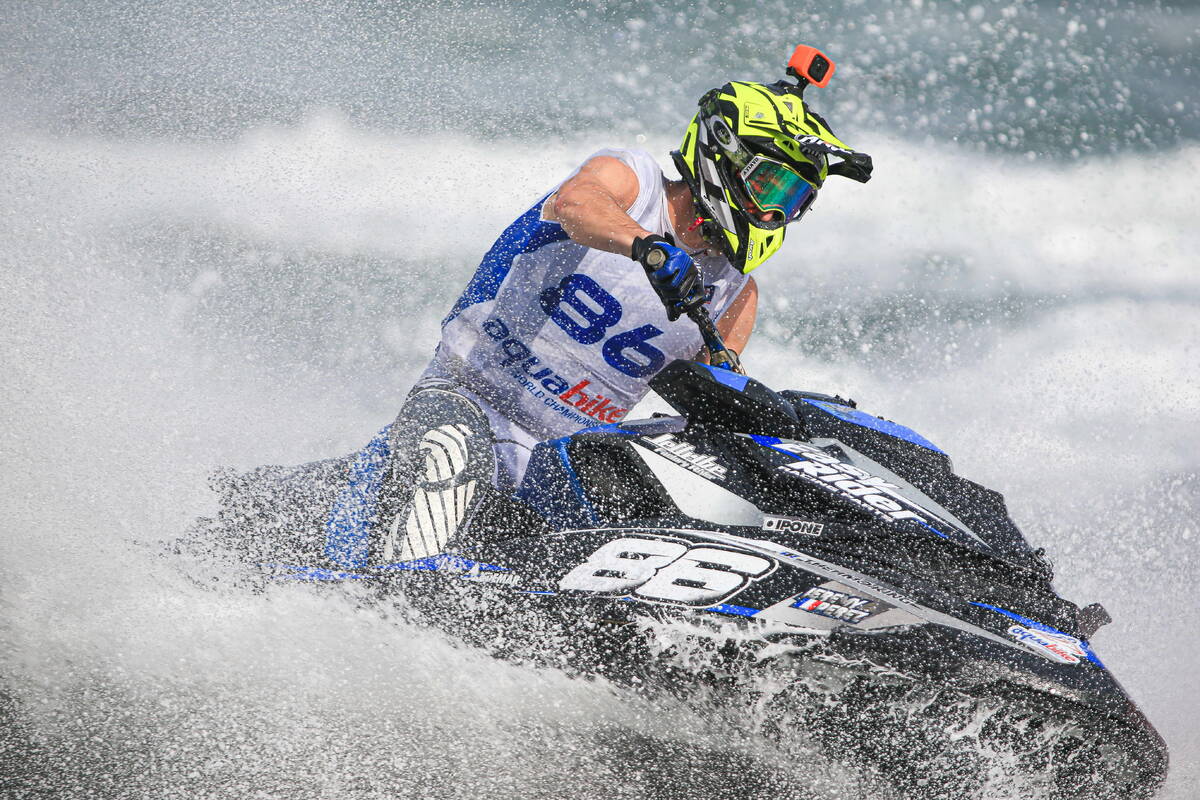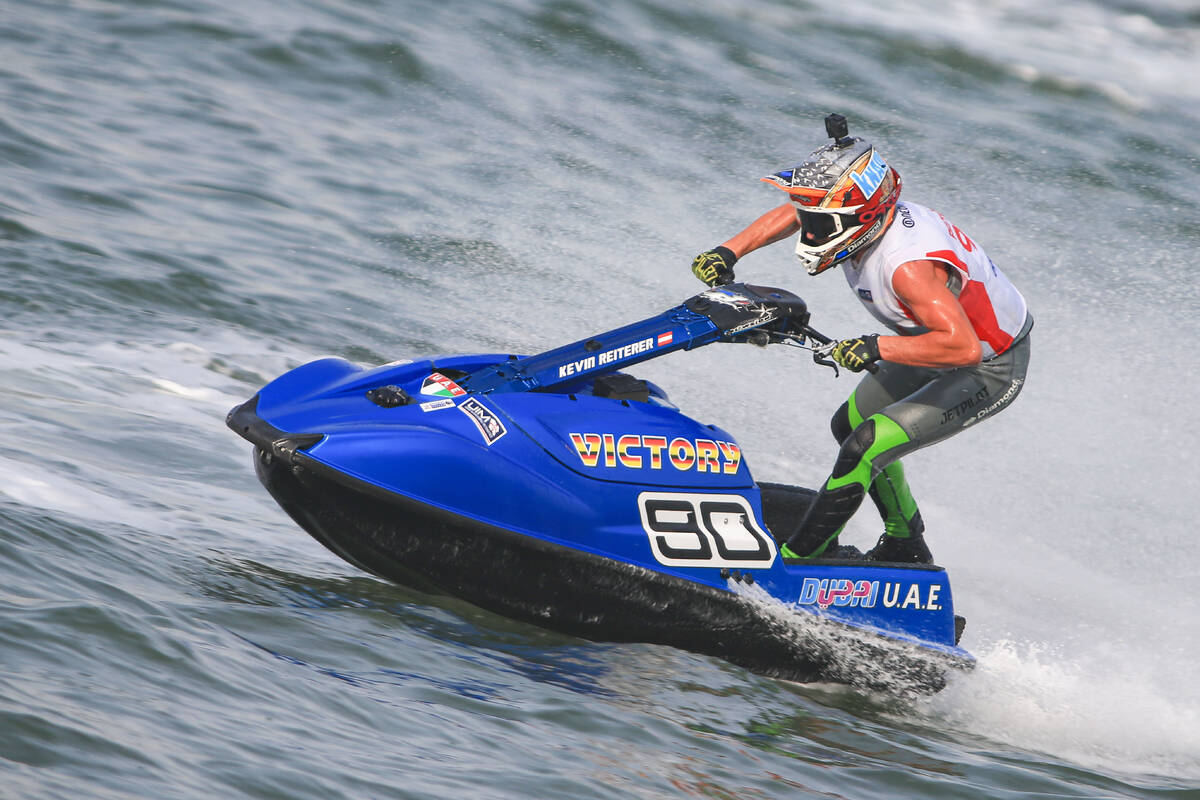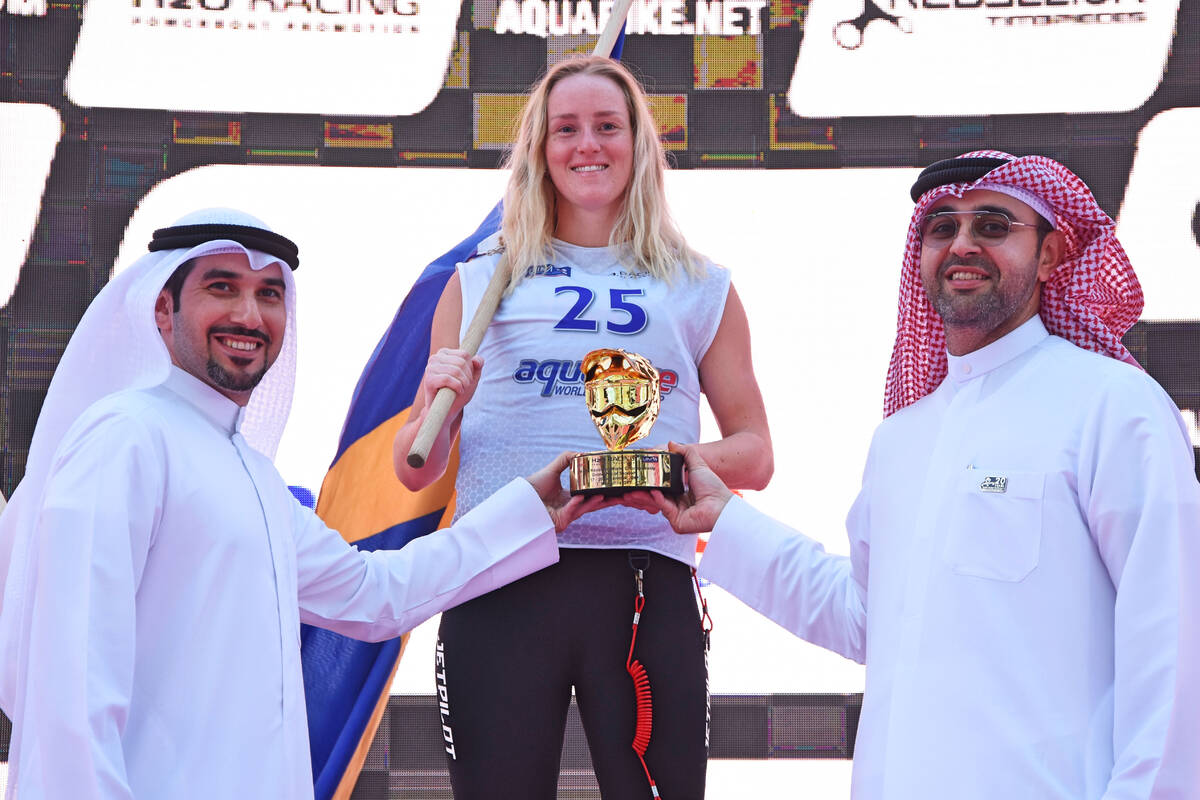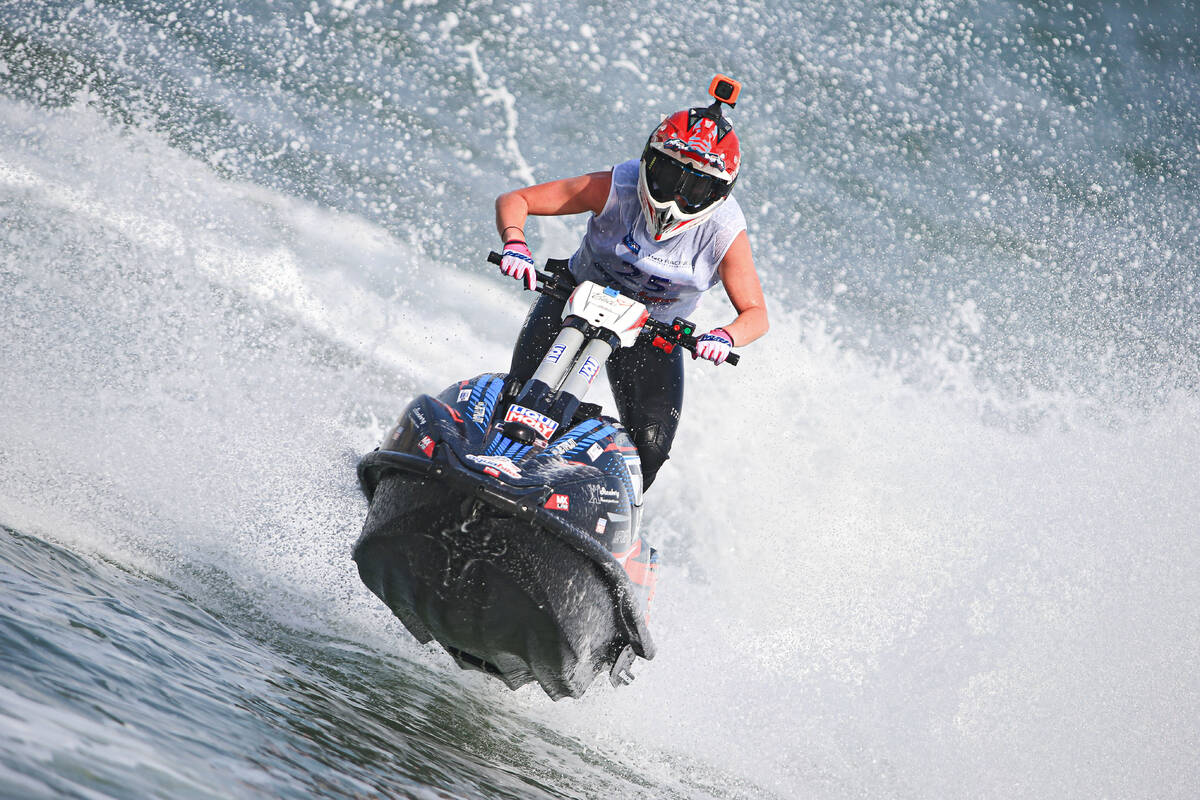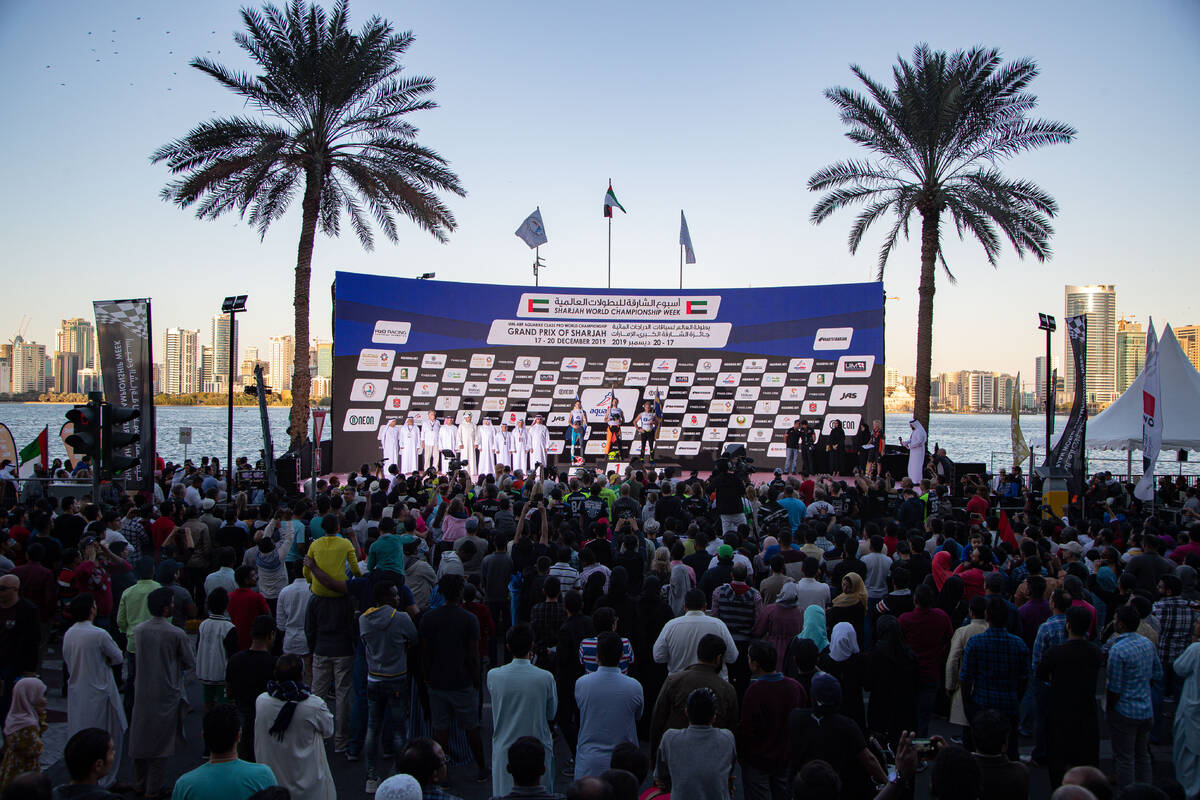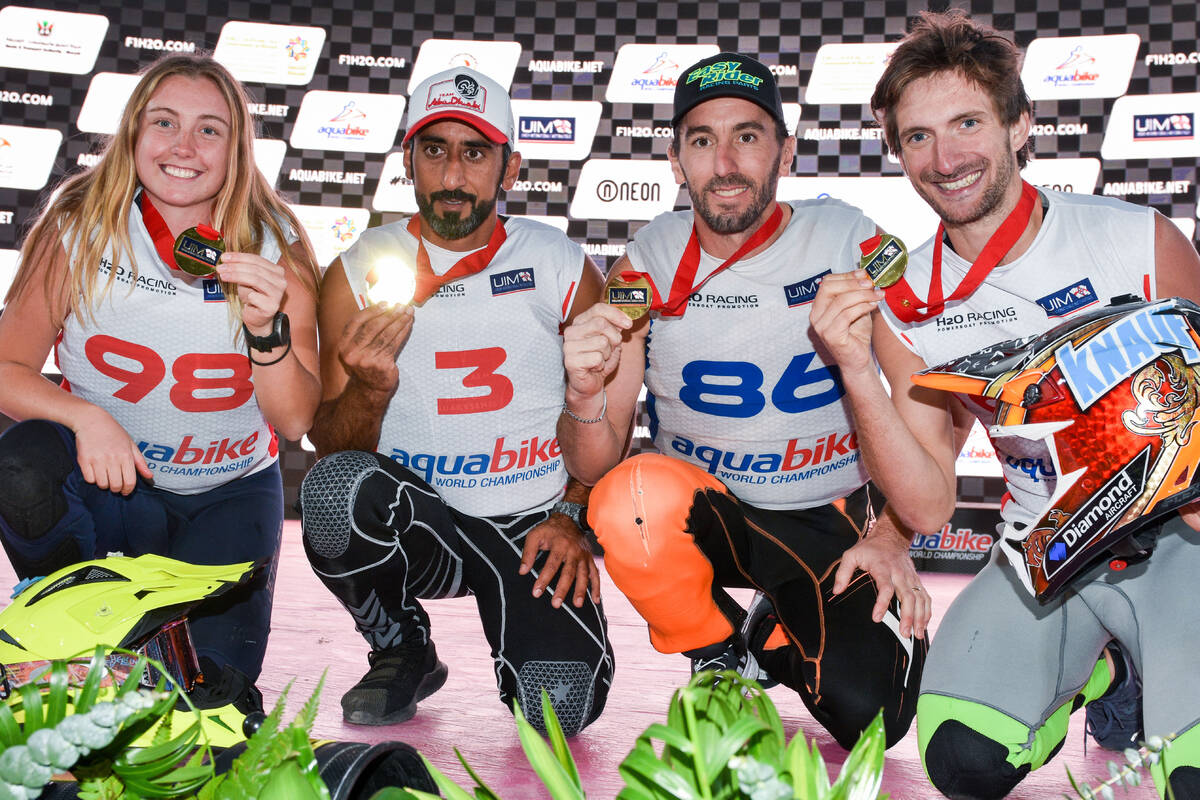 20 December 2019
JEREMY PEREZ STEALS VICTORY ON THE FINAL LAP TO RETAIN RUNABOUT GP1 WORLD TITLE
*Grand Prix titles for Reiterer, Jonna Borgstrom and Al Mulla
Friday, 20 December, SHARJAH (UAE): Jeremy Perez has sensationally retained his UIM-ABP Aquabike Runabout GP1 world title with what seemed like an improbable victory in the closing stages of the final moto at the Grand Prix of Sharjah.
Defending champion Perez trailed the championship leader Marcus Jorgensen for 14 of 15 laps and with the chequered flag in sight for Jorgensen he suddenly slowed and came to a halt, cutting a desolate figure in the middle of the circuit as the Frenchman powered passed him to take the win and the overall Grand Prix victory. "I am just so happy but I still can't believe it," Perez said. "It was the last lap and I just kept pushing. Suddenly I saw a jet ski stopped, wondered who, looked twice and realised it was number 7 I just couldn't believe it. I am sorry for him but happy for me. I have a baby coming any day now so this is one beautiful gift for her."
Seventeen-year-old Samuel Johansson rounded off a great first full season on the UIM-ABP tour finishing in fifth to clinch the Sharjah Grand Prix and world championship runners-up slot, with his father Johan following him across the finishing to take third overall, the first time on the UIM-ABP tour father and son have stood on the same podium.
Third place on the world championship podium was little consolation for Jorgensen after learning it was a broken battery that robbed him of the title, Alejandro Molina Miranda and Mattia Fracasso finishing second and third in the moto.
The newly crowned 2019 Ski GP1 world champion Kevin Reiterer rounded out his week in Sharjah with a victory parade lap in the final moto to win his fourth Sharjah title.
It was a one man show it was Reiterer in a class of his own, against the circuit and the conditions taking the win by 101 seconds to cap a remarkable season for Dubai-based Victory Team. "It means a lot to me and especially the team. I am lucky to work with such dedicated and hard-working people. It's one thing to have a dream and go out and try to be the best but to share that dream and success with the people behind the programme is incredible." said Reiterer.
Ulrik Berntsen sealed the Grand Prix runners-up slot finishing in second place with Axel Courtois edging out Stian Schjetlein for third place, the pair tied on points but Courtois' higher finish in the moto giving him the edge, Daniel Svae Andersson and Schjetlein completing the world championship podium.
Jonna Borgstrom capped a great week for Sweden with a start-to-finish victory in moto 3 to take her first win and Grand Prix title.
Her win today also sealed the runners-up slot on the prestigious year-end podium where she will stand alongside fellow Swede Emma-Nellie Ortendahl whose seventh place today gave her the runners-up slot on the GP podium. "It feels amazing. This is something I wanted for such a long time especially after my injury," said Borgstrom. "I had to work really hard to come back and this is something that my doctors told me I wouldn't be able to do. To prove that I can is amazing. And to be second overall in the championship as well feels great."
Jessica Chavanne rounded off her best weekend on the UIM-ABP tour finishing second to take her first Grand Prix podium, with third place today going to Sofie Borgstrom and the final step on the world championship podium going to Estelle Poret.
Team Abu Dhabi's Rashed Al Mulla extended his unbeaten run to 24 motos and 10 Grand Prix winning his fourth Sharjah title and his second world championship. "I am very pleased to win here and to retain my title," he said. "I have trained hard and enjoyed a great season representing my country and look forward to next season."
Second place went Roberto Mariani ahead of Sergey Chmezov, the positions reversed for the Grand Prix and world championship podiums.
For full classifications:
https://www.aquabike.net/results