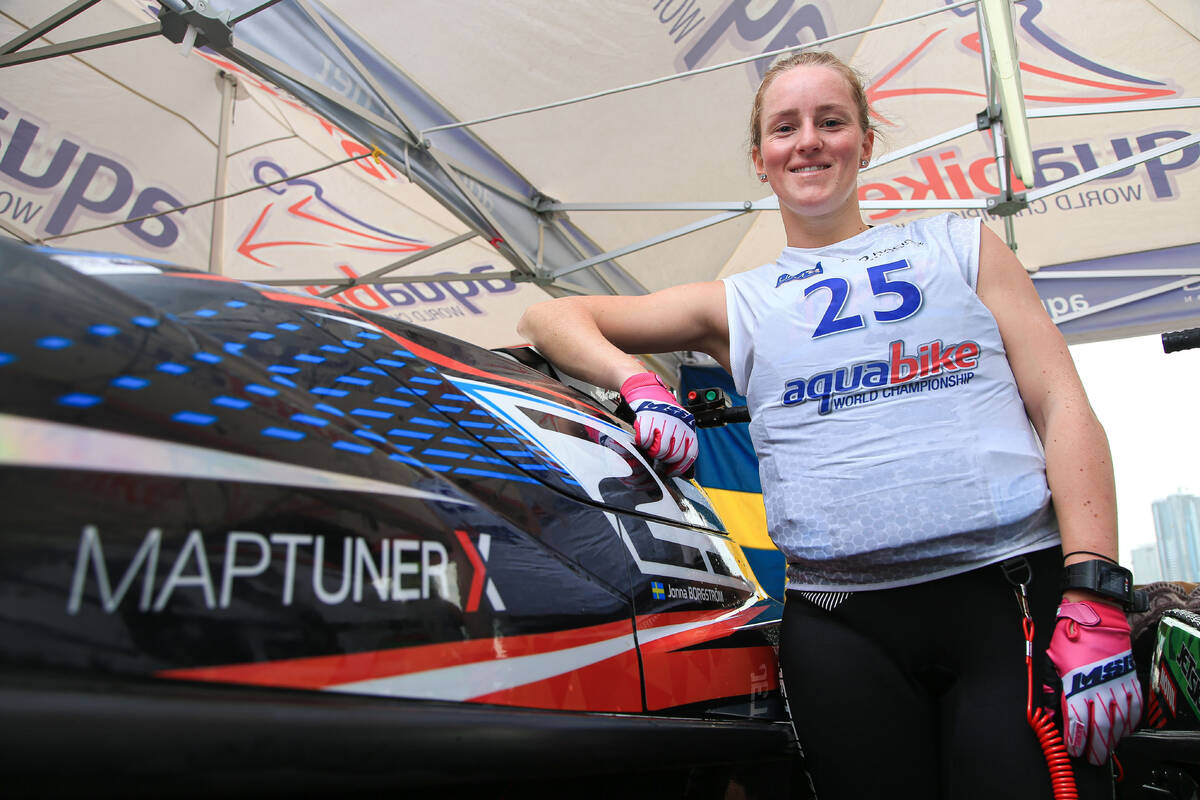 20 December 2019
JONNA BORGSTROM TAKES MAIDEN WIN AND GRAND PRIX TITLE IN SHARJAH
Friday, 20 December, SHARJAH (UAE): Jonna Borgstrom capped a great week for Sweden at the UIM-ABP Aquabike Grand Prix of Sharjah with a start-to-finish victory in moto 3 to take her first win and Grand Prix title.
Her win today also sealed the runners-up slot on the prestigious year-end podium where she will stand alongside fellow Swede Emma-Nellie Ortendahl, whose seventh place today on a stock bike, gave her the runners-up slot on the GP podium.
Jessica Chavanne rounded off her best weekend on the UIM-ABP tour finishing in second to take her first Grand Prix podium, with third place today going to Sofie Borgstrom and the final step on the world championship podium going to Estelle Poret.
For full classifications:
https://www.aquabike.net/results