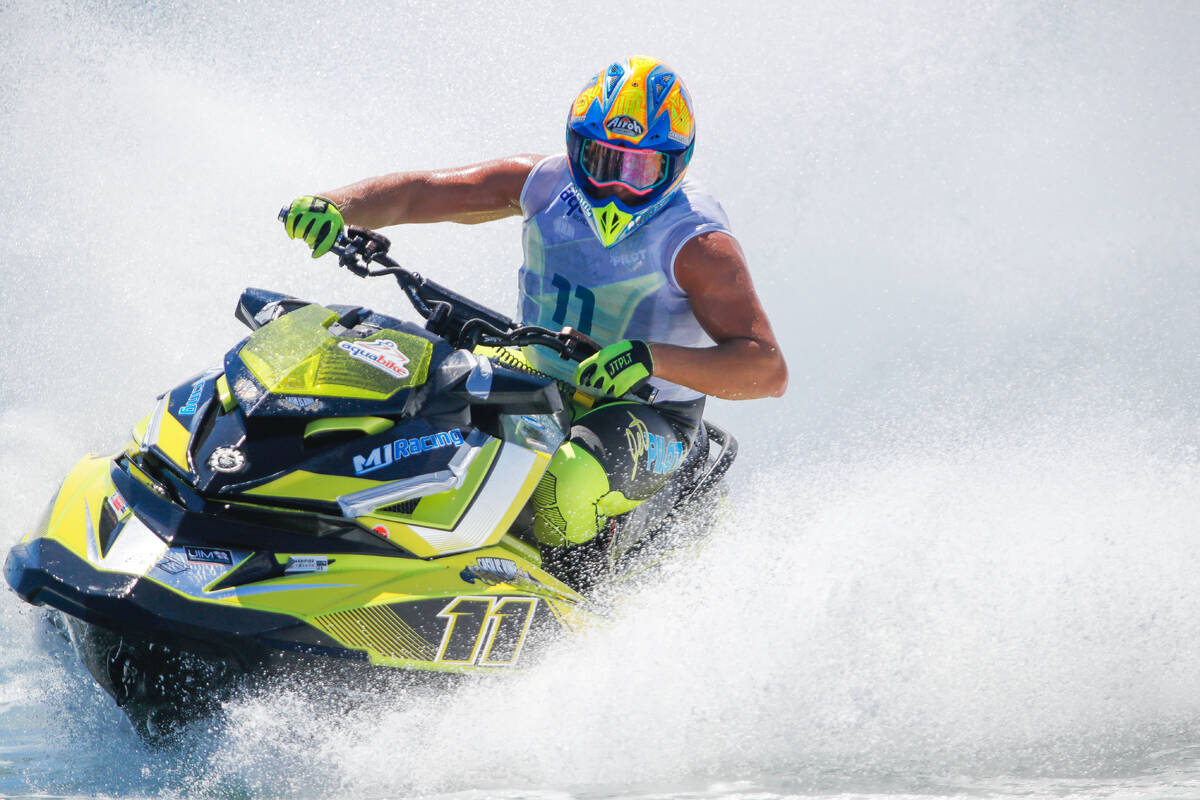 01 June 2019
JORGENSEN ON MAXIMUM POINTS HEADING INTO FINAL MOTO
Saturday, 1 June, OLBIA (Italy): In almost a repeat of this morning's Moto Marcus Jorgensen came from behind to beat Alejandro Molina Miranda and seal maximum points heading into tomorrow's deciding Moto in Runabout GP2.
Despite starting from P1 Jorgensen trailed Salman Al Awadhi off the start before making the crucial pass on lap three and maintained a solid lead for the remaining 10 laps to win by 8.13s.
Al Awadhi looked to be on course for another second place after holding off Molina Miranda until lap 12, but losing out and being passed as the pair fought their way past back markers. Edvin Samuelsson came home in fourth with Thomas Favolin fifth, Konrad Wrobel in sixth.
For full classifications: https://www.aquabike.net/results