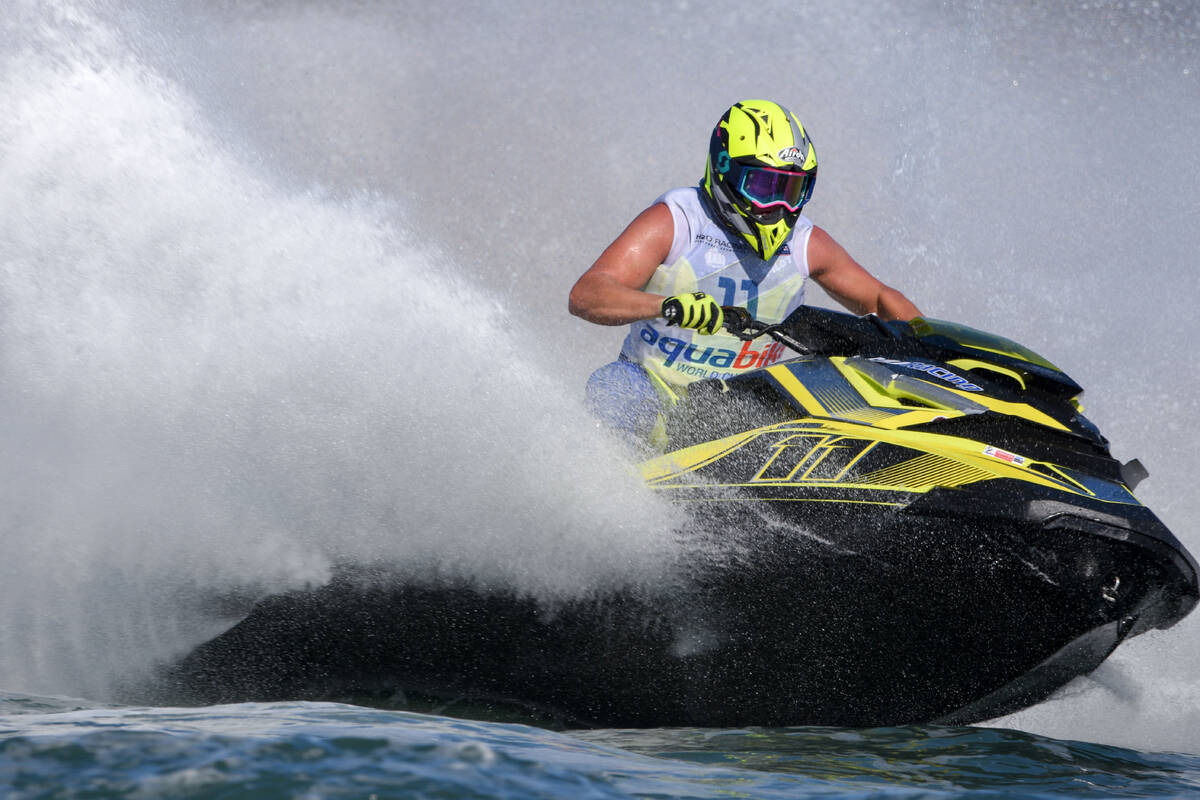 01 June 2019
JORGENSEN ON TRACK AFTER MOTO 1 WIN IN RUNABOUT GP2
Saturday, 1 June, OLBIA (Italy): Marcus Jorgensen came from behind to seize the advantage in the battle for the Runabout GP 2 world title, winning the opening Moto from Salman Al Awadhi and Alejandro Molina Miranda.
Pole sitter Jorgensen lost ground at the start and trailed Al Awadhi until lap 7, hitting the front and going on to win comfortably by 8.13s.
Al Awadhi took the chequered flag unchallenged in second with Molina Miranda moving up from sixth to finish a distant third, from Thomas Favolin, Edvin Samuelsoen and Palle Pedersen.
For full classifications: https://www.aquabike.net/results