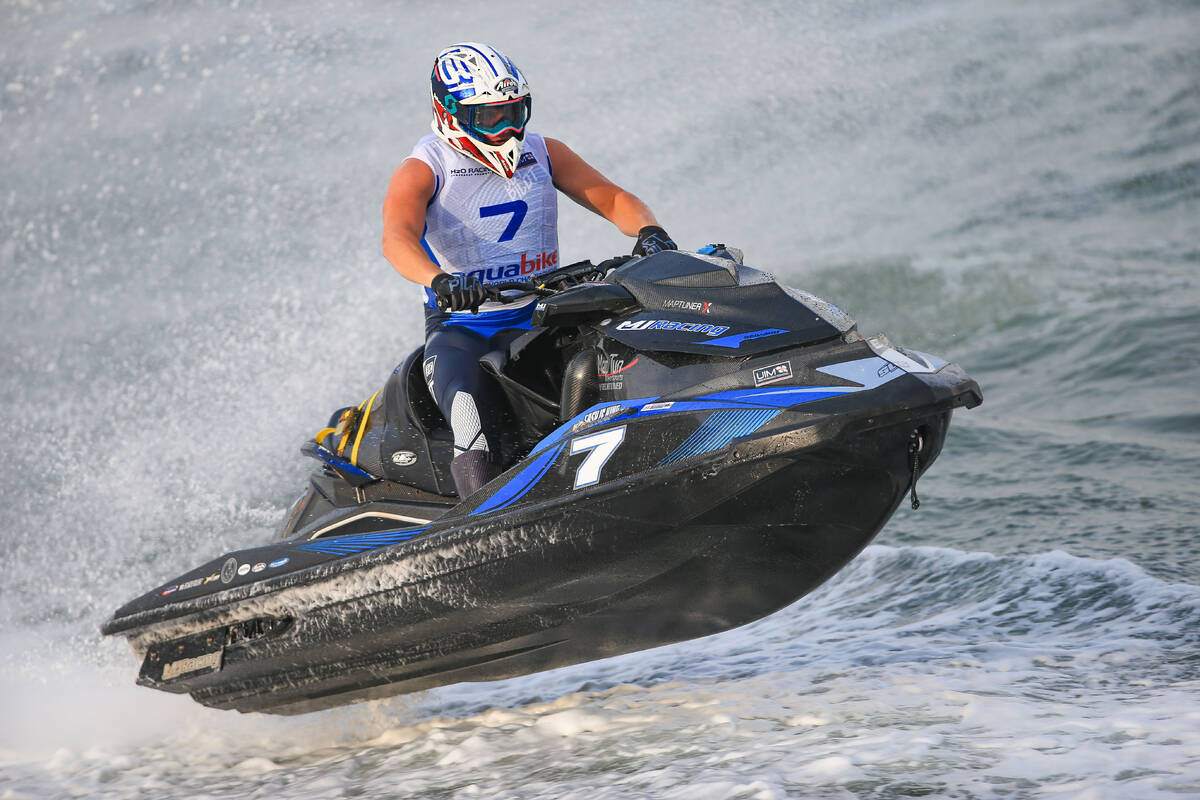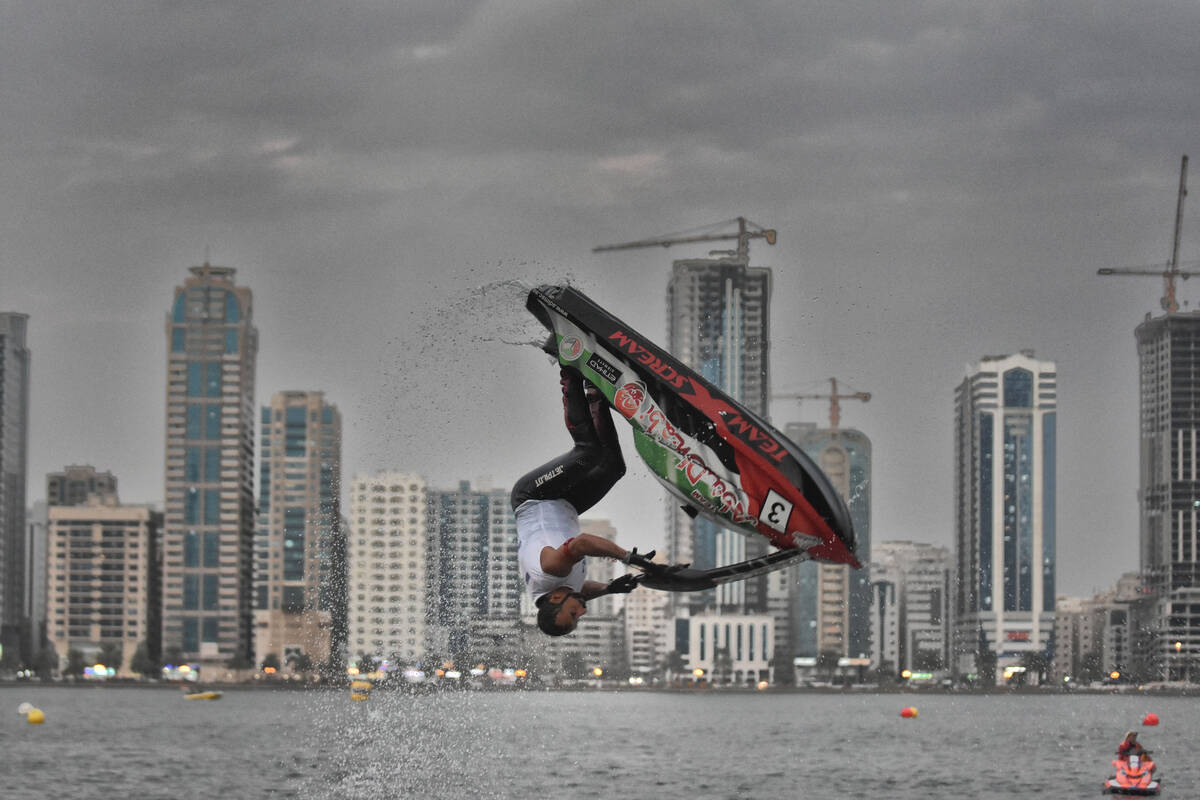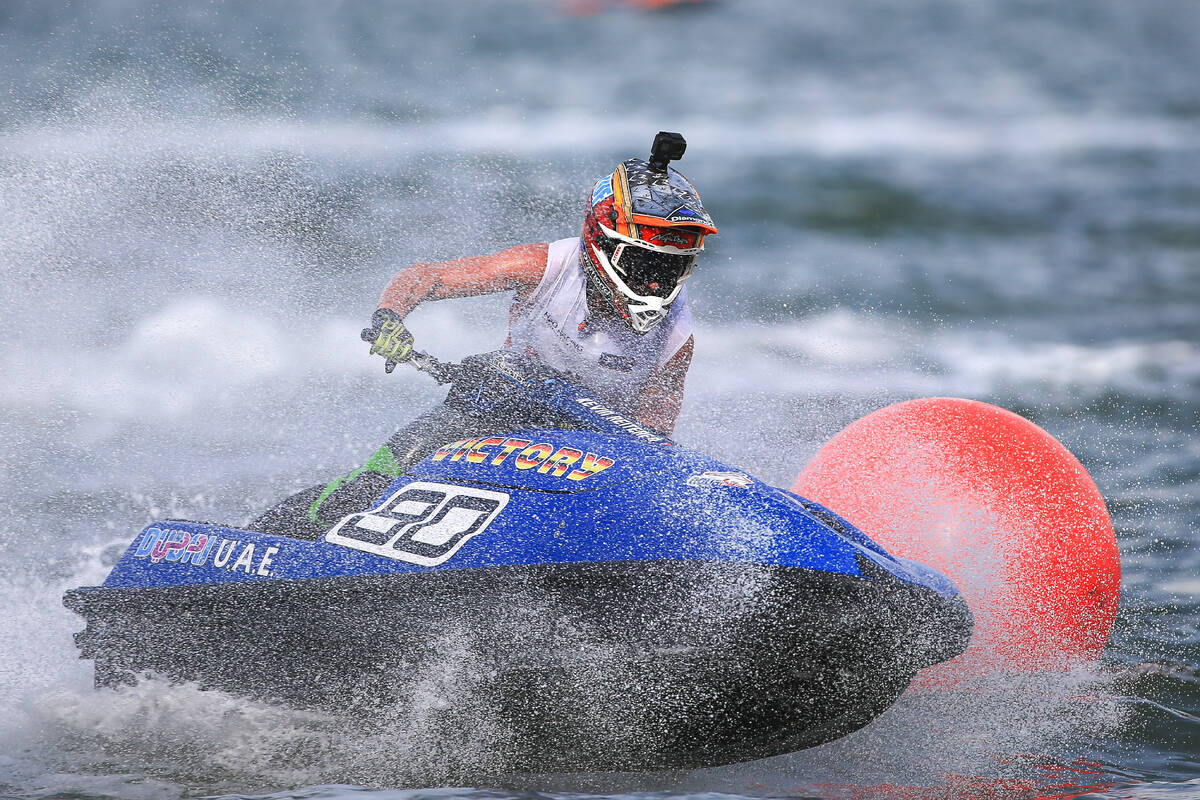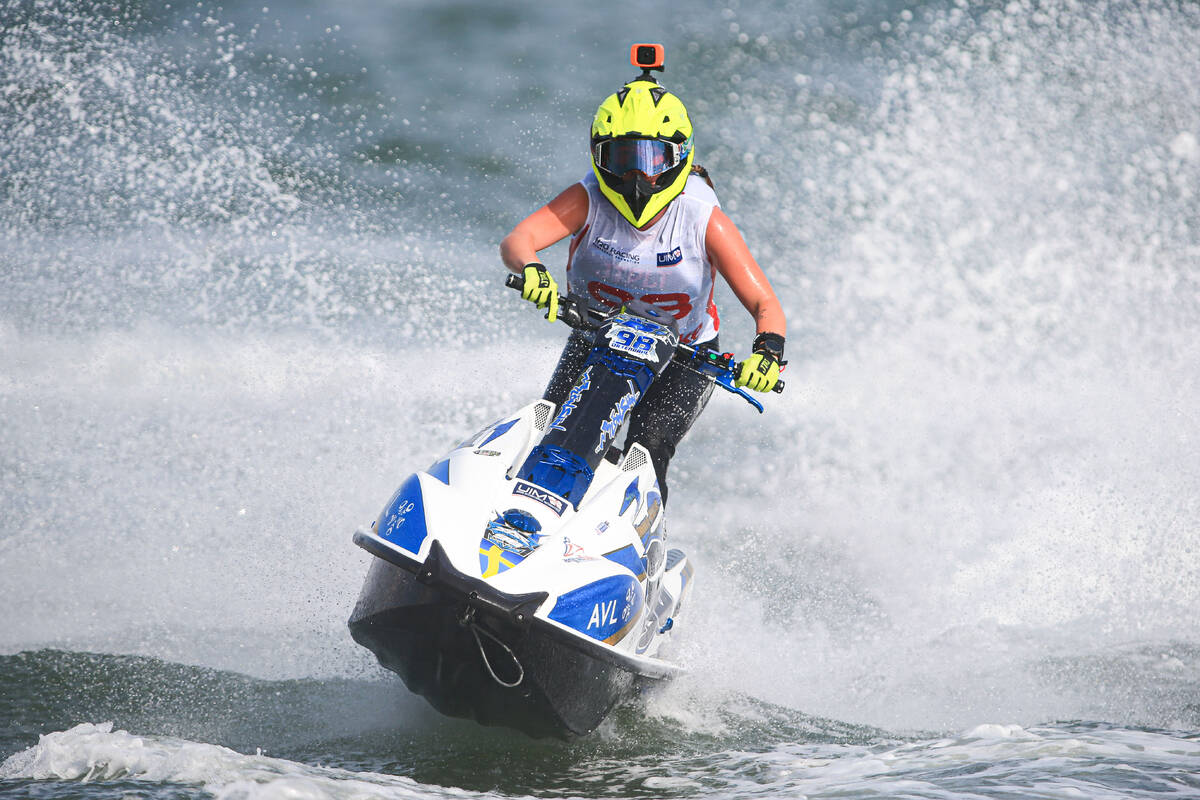 18 December 2019
JORGENSEN WINS MOTO 2 TO TAKE THE LEAD IN AN EXTRAORDINARY RUNABOUT TITLE RACE
*Reiterer and Ortendahl celebrate world titles with second win of the day – Al Mulla retains title
Wednesday, 18 December, SHARJAH (UAE): Denmark's Marcus Jorgensen regained the lead in an extraordinary Runabout GP1 title fight after winning today's second moto, with the championship leader coming into the final Grand Prix of the year and after this morning's first moto disqualified for a course infringement and dropping to fourth in the standings.
Youssef Al Abdulrazzaq and Team Abu Dhabi's Rashed Al Tayer who were lying in fourth and fifth overall saw their title hopes and challenge evaporate, Abdulrazzaq disqualified for going in the wrong direction on the circuit and Al Tayer given a post-race penalty lap for missing a buoy, dropping him from fourth to 14th.
In Ski division Austria's Kevin Reiterer and Sweden's Emma-Nellie Ortendahl, who earlier in the day each celebrated winning their third world titles with wins in moto 1, rounded out a perfect day on Khalid Lagoon with comfortable wins in moto 2.
Rashed Al Mulla sealed his second Freestyle world title with his second win of the day beating Sergey Chemezov by three points, with Roberto Mariani in third. A win in the final moto will extend his unbeaten run to 24 motos and 10 Grand Prix, the battle for the remaining steps of the Grand Prix and year-end podium between Mariani, Chemezov and Jaroslav Tirner.
Jorgensen's win was a hard fought battle with moto 1 winner Jeremy Perez, Jorgensen trailing him for seven laps before making the telling pass and going onto win by 12.88s, with Samuel Johansson taking a second distant third place.
Fourth place went to Johan Johansson, Alexander Kabatov and Alejandro Molina Miranda rounding out the top six.
The result puts Jorgensen six points ahead of Perez with Johansson a further point back heading into Friday's title decider, Wisniewski still in with an outside chance in fourth, but 18 points adrift.
Reiterer's performance in Ski was even more clinical than his win earlier in the day, cruising to his tenth win of the year by 76 seconds, Ulrik Bernsten holding off the challenge of Axel Courtois, with Daniel Svae Andersson holding off Stian Schjetlein, Nacho Armillas in sixth.
Reiterer heads into the final moto looking to take his fourth Grand Prix title in Sharjah, with the battle to be on the championship podium a four-way fight between Andersen, Schjetlein, Barnabas Szabo and Courtois.
In the Ladies division Ortendahl briefly trailed Jonna Borgstom before hitting the front on lap 2 and running out the nine laps to win by 14.67s, Estelle Poret moving up from fifth to finish in third ahead of Jessica Chavanne, with Sofie Borgstrom holding off Krista Uzare.
With Ortendahl already installed as the 2019 champion, Jonna Borgstrom will be aiming to make it a Sweden one-two.
For full classifications: