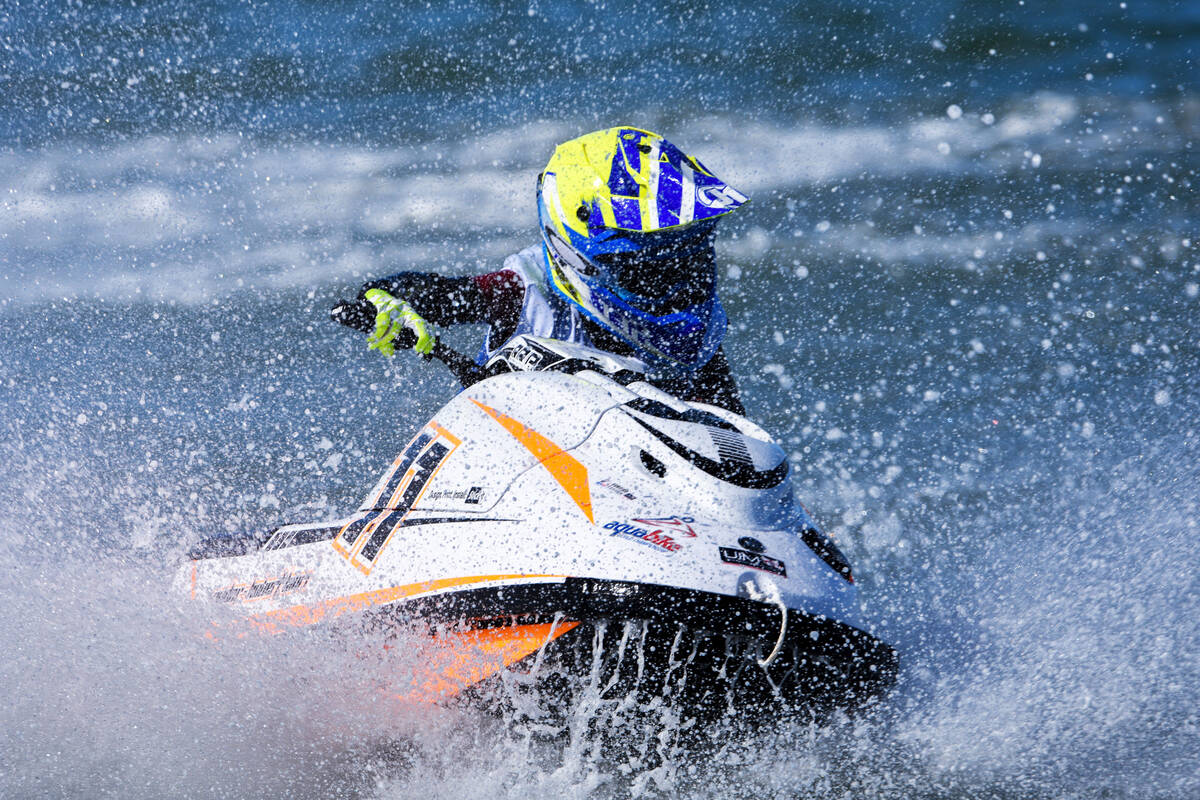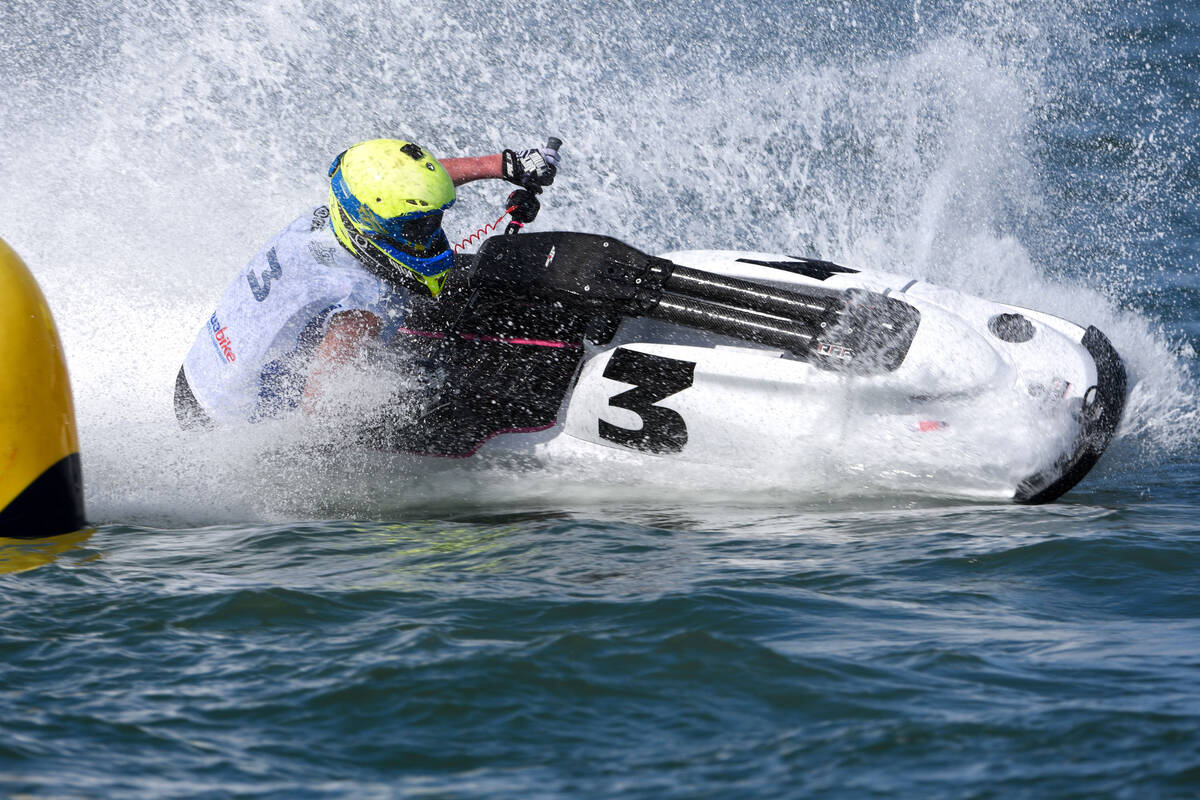 11 May 2019
MIXED FORTUNES FOR ESTONIA'S DEFENDING CHAMPIONS IN SKI JUNIORS
*Moto 1 wins for Lauri and Liseth
Saturday, 11 May, PORTIMAO (Portugal): The first of this weekend's three motos in the UIM-ABP Aquabike World Junior Championship for Ski Juniors 3.2 and 3.3 produced mixed fortunes for Estonia's defending champions, Ander-Hubert Lauri winning, Mattias Reinaas with work to do after finishing fourth, the moto win in 3.3 going to Norwegian Theodor Liseth.
In Juniors 3.2 Lauri took full advantage of starting from pole position and led for all 11 laps, building an unassailable lead to win by 49.72s, with UAE rider Rashed Taher a distant second finishing ahead of Portugal's Martim Britto.
There was a tremendous scrap for first place at the start of Juniors 3.3 between pole sitter Liseth and Portugal's Diogo Barbosa, the Portuguese rider grabbing the lead at the end of the start lap Liseth regaining it at the end of lap 2.
From that point on the young Norwegian edged away to complete the 7 laps and win by 15.91s from Barbosa, with fellow Norwegian Benedicte Drange elevated to fourth and the best of the three girl riders in the starting line-up after Matteo Valente who took the chequered flag in third was penalised a lap for a jump start, Reinaas also benefitting and bumped up to fourth.